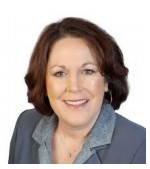 Noel Brandon-Kelsch, RDH, RDHAP, MS
Noel Brandon-Kelsch is an international speaker, writer and Registered Dental Hygienist in Alternative Practice. She is passionate about oral health and has the uncanny ability to motivate and enlighten audiences through her unique humor and cutting edge information. She takes tough subject matter and presents it in such an interesting way that it becomes thought provoking even to those not involved in her industry. She is the infection control columnist for RDH magazine, a syndicated newspaper columnist and has been published in many books and magazines. She has brought the message of oral health to media networks from Disney Radio to ESPN.
Noel's research on infection control and cross contamination continues to enlighten dental professionals and protect patients. She has reached out to underserved populations and taken her message and methods of prevention of oral diseases to the street. Her clinical research on the impact of Methamphetamine Abuse on the oral cavity and treatment protocols have changed lives. Noel has received many national awards including: Top 25 Women in Dentistry 2014, Who's Who in Infection Control 2014, Colgate Bright Smiles Bright Futures, RDH Magazine Sun Star Butler Award of Distinction, USA magazine Make a Difference Day Award, President's Service Award, Foster Parent of the Year, Hu-Friedy Master Clinician Award and as if that isn't enough: she is also a five time winner of the Castroville Artichoke cook off!
Infection Control in the Dental Setting: Promoting Infection Prevention
The concepts and science behind infection control in the dental office is always changing. This course will review the background and important updates on current recommendations and guidelines, giving the attendee cutting-edge information with practical methods of application designed to keep both the clinician and patient safe.
We will stress the essential value of breaking the chain of infection at every level, enabling attendees to return to their offices equipped with practical, clearly defined steps to ensure adequate infection control in the dental setting. An update of current recommendations and new releases will be incorporated into the course.
Course Objectives:
The primary goal of the course is to present simple, useful techniques that the practitioner can apply immediately after the course, improving the quality of his work, especially in the areas of function and aesthetics.
Delineate the regulatory requirements and recommendations for minimum standards in infection control.
Utilize the processes and procedures necessary to comply with the regulations.
Implement and evaluate workplace application of infection control in the dental setting.
WHEN:
Thursday, February 9, 2017
WHERE:
CIBO Wine Bar
45 Miracle Mile, Miami, FL 33134
DINNER AND SOCIAL HOUR:
6:00 pm
PRESENTATION:
7:00 – 9:00 pm
RSVP:
Contact Amelia at (305) 447-1447
or email amelia@miamiperio.com.
2.0 Continuing Education Credits