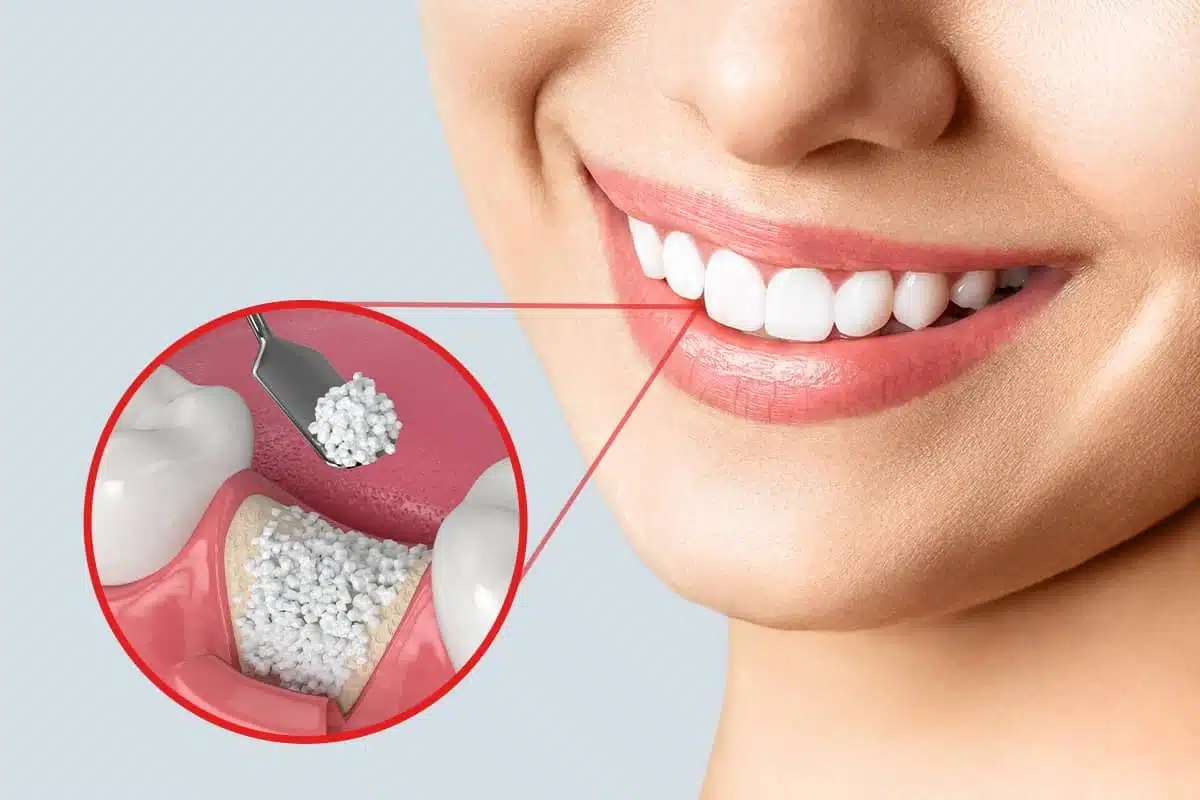 When we lose a tooth as adults, our bodies start to lose bone in the part of the jaw surrounding the lost tooth. Once the tooth's root is gone, the body has no reason to preserve surrounding bone. Eventually, bone loss can make it difficult to restore the tooth as there is no longer anything to the best dental implants Miami.
Sometimes people with dentures even lose the ability to use their false teeth over time as the jaw bone erodes. However, bone grafting is a way to restore the bone and allow for permanent restoration of the missing teeth.
Bone grafting is one of the scariest concepts in dentistry for many patients. It's an intimidating concept—surgically replacing insufficient bone so that missing teeth can be restored. Just the name alone sounds scary to most people, and finding out you may need a bone graft to accomplish your dentistry goals might make you feel anxious. In addition to the normal nerves that come along with a potential surgery, there are several myths that surround bone grafting, which might make you reluctant to move forward with the procedure. We've busted those myths to show you that bone grafting doesn't have to be so scary after all!
Myth #1: Grafting requires lengthy downtime and is very painful
During the first day after a bone graft procedure, patients should stay home and rest. However, after this, patients can start moving about and getting back to their everyday activities. After about a week, physical activity can start to resume. If you're concerned with pain or discomfort, there is no need to worry. Most patients feel no need to even take over the counter pain medication for this procedure.
Myth #2: A bone graft is always necessary for dental implant patients
Appropriate treatment planning allows the doctor to determine beforehand if bone grafting is necessary to have your missing tooth replaced with the best dental implants in miami fl. When it is necessary for patients to undergo a bone grafting procedure to be eligible for implants, the doctor will determine if the implant can be placed at the time of the bone grafting procedure, or at a separate appointment. In most cases, you will find that the bone grafting and dental implant placement can be completed in one appointment.
Myth #3: It's not worth going through grafting just to get dental implants
Many patients are so nervous about bone grafting that they think it's not worth going through the procedure in order to dental get the best dental implants in miami. Most dental implant patients would disagree, however. Gaining new, functional, and beautiful teeth that help preserve the bone and never need to be taken out is well worth facing the bone grafting procedure. Patients will finally be able to chew and smile normally again without the fear of slipping dentures. Affordable dental implants can improve overall quality of life drastically, and they are a great option for anyone with missing teeth.
Learn More from an Expert
Still have questions about bone grafting? Our expert periodontists can help. Before you make plans, you will need to have an assessment performed to see if you even need a bone grafting procedure. And if you are wondering who is the best dentist in miami for cheap dental implants, it's Dr. Gallardo. To learn more about bone grafting and dental implants at our offices in Miami, FL, call 305-547-8805 today to schedule an appointment with one of our experienced periodontists.