Dental Implant Repair in Miami, FL
Dental implants are one of the most popular cosmetic dental procedures performed worldwide. They look great, last forever, and require little maintenance. However, not everyone has access to these amazing restorative solutions. If you live in Miami, Florida, then you should consider having dental implant repair done by Dr. John Paul Gallardo, DDS, PA. He will make your smile look better, feel better, and last longer.
When a tooth is lost, so is the function of the mouth, as well as confidence in the appearance. Should the missing tooth not be addressed, bone loss and damage to surrounding structures will occur. Luckily with the use of dental implant restoration, Dr. John Paul Gallardo can safely restore an aesthetically pleasing smile and improve the full function of the jaw/mouth. Today's cutting-edge dental implants are strongly designed to endure the test of time.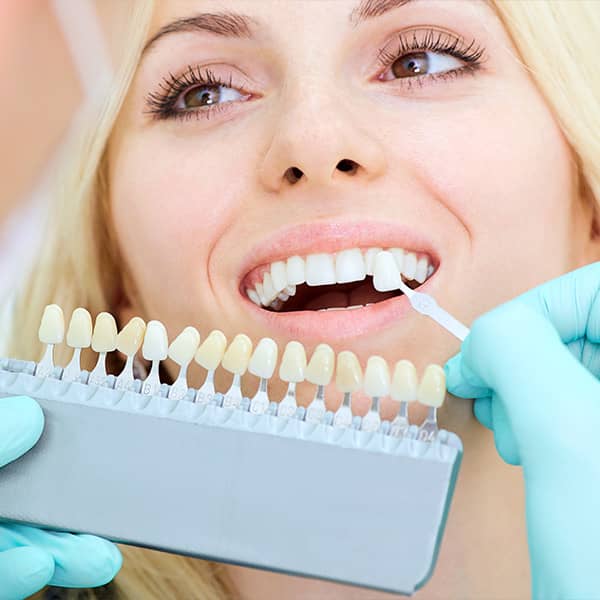 Dental Implant Problems and the Causes of Failure
While more than 95% off all dental implants provide positive results, there are a few situations that may require further dental work or repair. Many times, problems with dental implants are minor and therefore are easily corrected. However, if a problem does occur with any dental implant, it is important that patients seek assistance immediately, so that proper care can be received.
Before and After Photos
Procedure Gallery


* Each patient is unique and individual results may vary.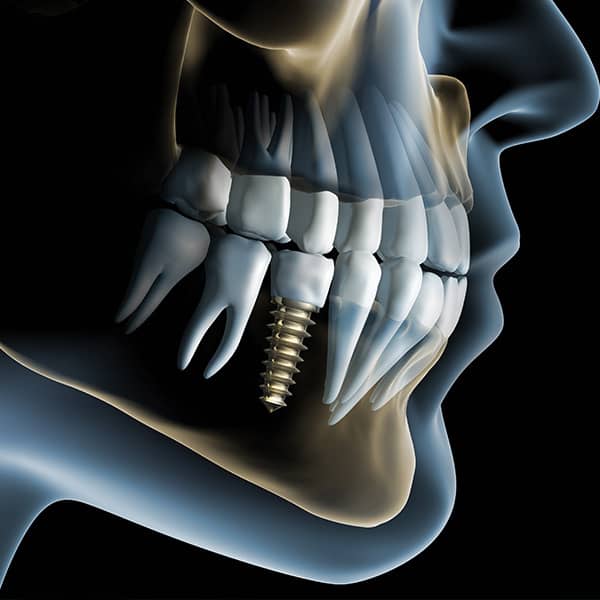 Failed Dental Implant to Bone Bond
Like with any surgery, there are a variety of factors, both internal and external, that can cause complications to occur once a dental implant is in place. The most common issues occur when the bone does not grow and fuse properly with the dental implant. This situation, known as failed osseointegration, will cause the connection between the implant and the jaw to become weak. When failure to fuse with the natural bone occurs, chewing can be difficult, and the implant may become uncomfortable, loose, or even fall out completely. Failed osseointegration can be caused by poorly positioned implants that result in excessive loading (allowing too much pressure to be placed on the implant), bones without sufficient density, infection, and trauma.
Insufficient Bone Density
Oral bisphosphonates, or medications prescribed for osteoporosis, can get in the way of properly bone healing after an implant is placed. Patients taking Fosamax, Actonel, or Boniva should let their dentist know prior to receiving a dental implant.
Dental Infection
Peri-implantitis is an infectious disease that can lead to an inflammation of the gum and bone surrounding a dental implant. The inflammatory process causes bone to deteriorate, and the dental implant may become loose. Issues that can lead to Peri-implantitis include smoking, diabetes, a poor immune system, thin gums or exposed bones, and poor dental hygiene.
For antibiotic therapy to save the dental implant, the infection must be caught early, but unfortunately, Peri-implantitis may evolve unnoticed and undetected for months or years. In this situation, Dr. Gallardo has a multitude of techniques, including a laser, to improve the health of the implant without the use of undergoing surgery.
Signs of Peri-implantitis Include
Gum very red or purple/blue (gum irritation or inflammation)
Pus coming from gumline near the implant
Bad taste in the mouth
Looseness to the crown or implant
Gum pain
Nerve or Tissue Damage
Dr. Gallardo uses a variety of tools, including digital radiography and CT scans to ensure a dental implant is safely placed. Implants that are not properly placed can harm normal anatomic structure such as nerves, blood vessels, sinus cavities, etc. While some bleeding and pain are common after a dental implant is placed, if they last longer than a few days, patients should contact a periodontist.
Sinus problems
When replacing upper teeth with implants, there is a slight risk to perforating the sinus cavities. Should an implant protrude significantly without the proper repair during surgery into the sinus cavity, inflammation and infection can occur. As a preventative measure, Dr. Gallardo may suggest a bone graft to create the barrier necessary in between the implant and the sinus cavity. If a sinus problem does occur, there are methods to correct the problem during surgery.
Other issues
Problems due to foreign body rejection or allergic reactions are rarely seen with modern dental implants. Bending and breaking are also uncommon thanks to strong materials and innovative design. Trauma, external force, and long-term pressure from years of teeth grinding may cause an implant to crack or fracture, however. These issues are generally easy to address by Dr. Gallardo.
Need a dentist?
Call our Miami office today!
What happens if a Dental implant fails?
If you suspect that your dental implant is not healing properly, not tightly attached to your jaw bone, or is showing any signs of failure such as looseness or swelling, it is important that you contact your periodontist right away. Many times, there are simple steps that can be taken to save the implant and restore a healthy mouth. Using tissue grafts, Dr. Gallardo can successfully build up the area around the implant. Antibiotic therapy and frequent in-office cleaning with antibacterial solutions can be used to treat infections and encourage healing.
In the event that an implant cannot be repaired, Dr. Gallardo will extract the tooth. Once the implant has been successfully removed, the site can be thoroughly cleaned and debrided. A bone graft may be needed to ensure the surrounding bone does not deteriorate. This additional bone will also strengthen the foundation, creating a higher chance for replacement implant success. Once adequate bone growth is seen, a new implant can be placed.
Miami's Dental Implant Repair Office
Dr. Gallardo has many years of experience with dental implant treatments, restoration and repair. If you have noticed a loose or damaged dental implant, schedule an appointment in his Miami dental office as soon as possible. Please contact Gallardo Periodontics and Implant Dentistry at 305.447.1447. Patients not in the immediate Miami area can talk to a patient coordinator for further assistance in setting up a consultation. The professionals at our office are always here to answer any concerns or questions that may arise.
Dental Implant Repair FAQ
Are dental implants covered by insurance?
It depends on your insurance. Some policies cover at least part of the implant procedure, while others may only cover the crown, bridge, or appliance supported by the implant but not the implant itself. If you have any questions about insurance or payment options, please contact our office at 305.547.8805; our staff is always happy to help! 
Do dental implants fail often?
No, not at all. In fact, dental implants have a success rate of over 90%. In most cases of failure, the problem can be traced back to inadequate aftercare such as not maintaining proper oral hygiene.
Are dental implants painful?
Fortunately, most of our patients report that their dental implants led to minimal pain. Dr. Gallardo uses a variety of advanced techniques and offers detailed aftercare instructions to ensure you are as comfortable as possible during and after the procedure.
What's the best age for dental implants?
Since the implants go into the bone itself, patients must wait until bone growth is complete before having the procedure done. This typically happens around the end of adolescence. Temporary solutions are always available, however. Dr. Gallardo can advise you on your best options until your bones are fully developed and ready for the implants.
How long do dental implants last?
Dental implants are strong and snugly fitted into the jawbone or gum. They won't shift or fall out, except in the case of trauma to the teeth or poor dental hygiene. They can also be surgically removed. Although dental implants do not come with a lifetime guarantee, you may very well be stuck with them for life! 

These advanced prosthetic teeth can withstand decades of stress, and they don't rot. Because of their potential for longevity, they make an excellent choice for single or multiple teeth replacements. Just care for your implant daily and keep your appointments for regular dental checkups, and your brilliant smile can last forever.
Is dental implant restoration or repair painful?
While dental implant restoration or repair may be mildly uncomfortable, Dr. Gallardo ensures his patients will be comfortable during treatment using innovative topical and local anesthetics. The surgeon will prescribe the necessary pain medications for a comfortable healing process following treatment, as well.
What dental implant repair office is near me?
If you live near Miami, FL, Gallardo Periodontics and Implant Dentistry offers dental implant repair among its services, and is conveniently located at 2020 SW 27th Ave Miami, FL 33145
Why choose Dr. Gallardo