Miami's Experienced Specialist
Periodontist &
Implant Specialist
Dr. Gallardo brings together a team of dental professionals who deliver exceptional, precise, and comprehensive patient care with the highest standards for quality and safety.
Discover why patients from more than 38 states and 11 countries trust us
Our Work Speaks for Itself
Enhance Your Oral Health, Embrace the Benefits!
Experience the transformative benefits of having a Periodontist & Implant Specialist by your side for all your dental needs. From tackling gum disease to restoring missing teeth, At Gallardo Periodontics & Implant Dentistry we provide tailored solutions that enhance both your oral health and overall well-being. Trust in our specialized care to unlock the full potential of your dental health.
Specializing in Dental Implants & Periodontics
Dr. Gallardo has been interviewed by the Miami Herald and Univision as an expert contributor to oral health-related news updates. As a highly trained specialist in this field, he has successfully treated thousands of patients from all over the world with gum issues and missing teeth.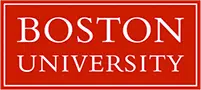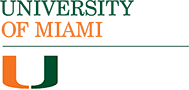 Committed to your results
"I recently had a tooth extraction with bone graft. Dr. Gallardo was excellent! I'm so glad I found him online. My recovery went really smoothly and my results are great. There were limited pain and discomfort. Dr. Gallardo was very clear and informative throughout my treatment process. Even though my case was difficult (I had an infected root canal), Dr. Gallardo executed perfectly. I would definitely recommend him to patients who need complex dental procedures!"
"It has been exactly one month since my LANAP and allograft procedures and I am feeling great! Dr. Gallardo's bedside manner, experience, and explanation of the procedures were extremely comforting. I am a graduate student, so my finances are limited and Dr. Gallardo worked with me to help form a plan that worked for the both of us. I highly recommend him if you are looking for an exceptional provider to trust with your pearly whites!"
"My experience with Dr. Gallardo was great. I had no pain after my tooth extraction and bone grafting procedure. I was pleased with how fast my recovery was. It was easy to return to work and my normal schedule without having to worry about swelling and pain. Dr. Gallardo is very nice and personal and his staff really comes together to form a great team. I recommend them to anyone who needs a procedure similar to mine."
Frequently Asked Questions
Having a healthy and beautiful smile can be an important part of self-confidence, and dental implants can be an excellent solution for restoring missing teeth. At Gallardo Periodontics & Implant Dentistry, we understand that you may have questions about periodontal disease and implant dentistry. Here are some frequently asked questions to help guide you through the process.