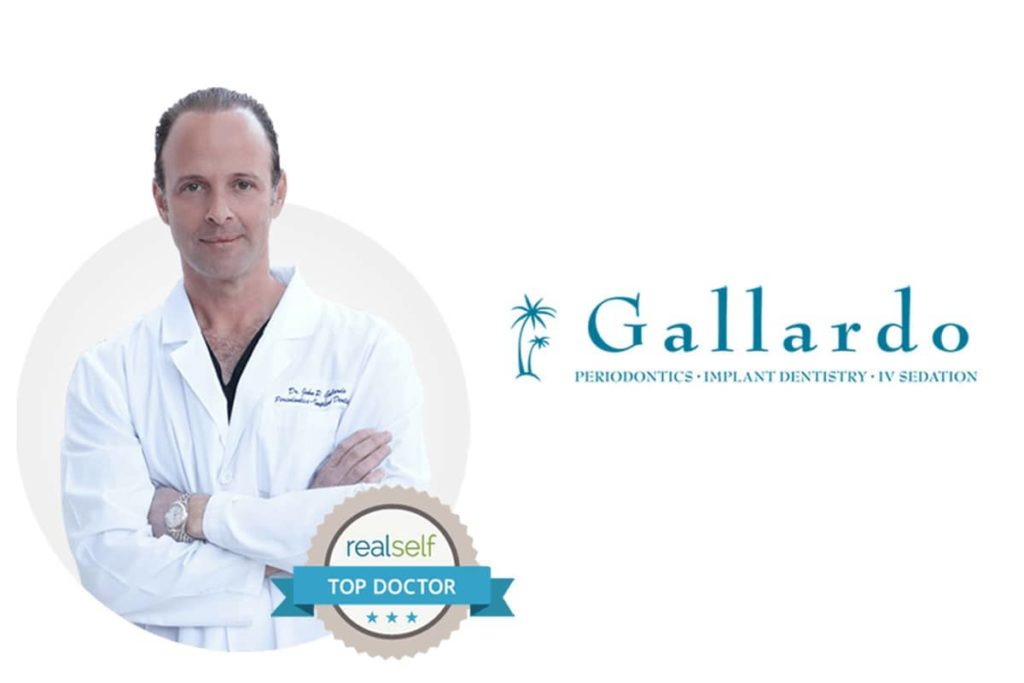 Periodontics & Dental Implants
30 Years as the Leading Periodontist in South Florida
Our Miami practice was founded by award-winning Periodontist John Paul Gallardo, DDS, PA. Dr. Gallardo is highly-trained and has performed surgery to patients all around the world for 30 years. As a specialist in the field of periodontics, he spends 100% of his time focused on the diagnosis and treatment of the gums and the placement of dental implants. You can have the confidence of knowing you've chosen the most experienced doctor around when you trust your oral health to our specialist. His practice brings together a team of like-minded professionals who deliver exceptional, precise, and comprehensive patient care with the highest standards for quality and safety. That's the Gallardo Difference.
Dr. Gallardo personally welcomes you to our periodontal and dental implant practice. We are proud of the reputation we've developed, and our highly trained team has performed surgeries for patients all over the world for over 30 years. As a specialist in the field of periodontics, we spent 100% of our time focused on the treatment of the gums and the placement of dental implants, all with the comfort of different sedation techniques. So you can have the confidence of knowing that you're definitely in the right place with the right team and doctors.
To work with your busy schedule, we'll remind you about upcoming appointments through text messages and emails. We're located at 2020 Southwest 27th Avenue in Miami. We are so excited to get to know you and remember, if you have any questions, please give us a call at 305-447-1447.
Patient Gallery







More about our office!
Although Dr. John Paul Gallardo is a periodontal specialist who offers both surgical and non-surgical treatment options for gum disease, our practice also helps patients achieve many other oral health goals. We are known as dental implant specialists, helping patients restore individual missing teeth or even get an entirely new smile! Because we know that many patients are anxious or scared in the dentists' chair, we provide a range of sedation dentistry options, whether for a simple procedure or a complex dental restoration. Dr. Gallardo is committed to breaking down barriers to a healthy smile and customizes a treatment plan for each individual patient. We're more than just a periodontal office—come to us for all your oral health concerns!
FOR PATIENTS
Discover why patients from more than 38 states and 11 countries choose Dr. Gallardo for their dental implants and periodontal needs.
FOR DENTISTS
We greatly appreciate and accept new patients from other practices and in many cases, can extend same-day appointments.