Teeth Whitening Miami, FL
In the past few years, teeth whitening has become very popular. It seems everyone wants whiter teeth. It's never too late to brighten your smile with professional teeth whitening procedures. But before you get started with any teeth whitening treatment, it's important to understand how teeth whitening works. And while most people assume that teeth whitening involves bleaching, it doesn't, instead, teeth whitening uses light energy to activate certain chemicals within your mouth. These activated chemicals then react with stains on your teeth, making them appear whiter. At Gallardo Periodontics & Implant Dentistry in Miami, Fl we offer Teeth whitening and make you achieve your goals and make your smile brighter.
Your smile says a lot about you, and whether you like it or not, it plays an essential role in the first impression people get from you. But as your enamel wears away and teeth get stained from years of eating, drinking, and smoking, you may begin to feel like your smile is no longer an asset.
The good news is Dr. Gallardo's office offers a selection of professional whitening treatments that can remove even the toughest-to-whiten stains, both at the dental office and from the comfort of your own home.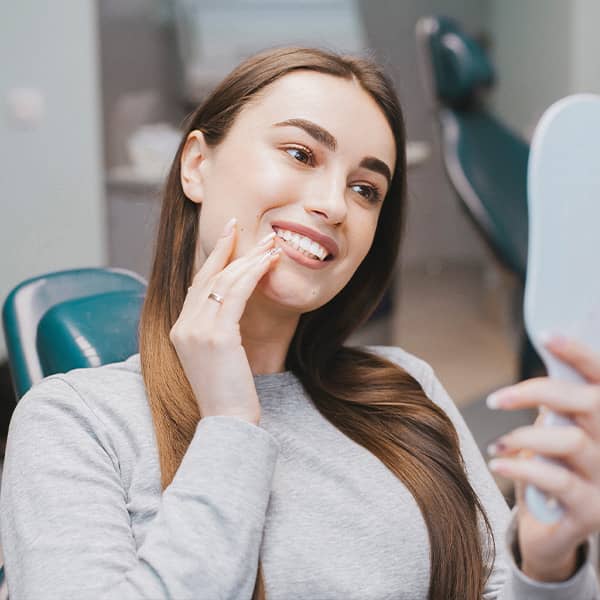 Why Choose Professional Teeth Whitening Over Store-bought Kits
There's no shortage of options when it comes to whitening your teeth. A quick stroll down the pharmacy's dental products aisle or an online search yields hundreds, if not thousands, of teeth whitening kits that promise the most impressive whitening results. But after reading all sorts of horror stories about chemical burns, permanent sensitivity, and more, many of our patients come to the office wondering whether these over-the-counter treatments are actually worth it.
The short answer is no. Cosmetic Dentists don't recommend or approve Most store-bought teeth whitening kits.
Here's why Professional teeth whitening is the way to go:
Is the safest option
Unless you get your teeth whitening kits from a reputable source, like your dentist's office, you'll never really know what ingredients are in there that may harm your gums, enamel, or both. Unfortunately, there are very few regulated over-the-counter whitening products, and the rest may contain harsh chemicals that can be toxic or cause lasting damage.
The treatments are more effective
While some store-bought kits are dangerously harsh on your teeth, others have such weak chemistries that they cannot bleach teeth consistently or for long enough. Only professional whitening systems have the precise composition to whiten and brighten teeth safely and evenly, and to produce results that last anywhere from six months to several years.
Personalized System for Each Patient
Since no two smiles are the same, it makes sense that professional teeth whitening treatments are customizable to address your specific needs. For example, some people have crooked teeth that make it harder for one-size-fits-all whitening strips to touch every tooth, while others may have a single darker tooth that requires special attention while ignoring the surrounding teeth. Professional tooth whitening treatment address all of these concerns in a safe and effective way.
Before and After Photos
Procedure Gallery
* Each patient is unique and individual results may vary.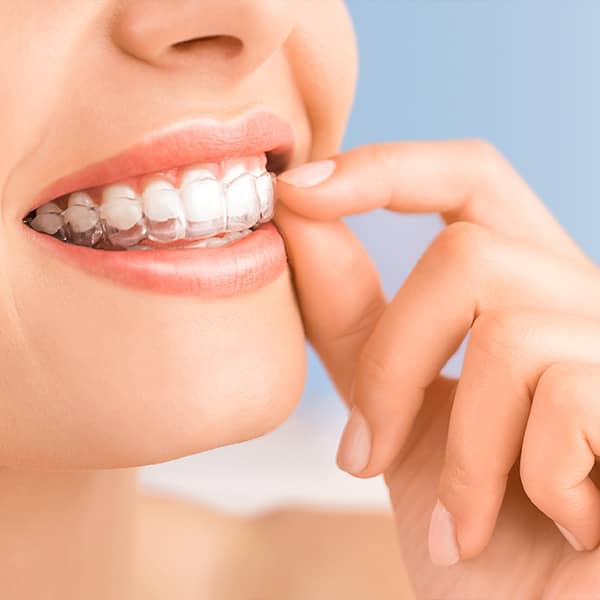 Whiten Your Teeth Permanently With Kör Whitening
The KöR Whitening System was developed as a powerful, predictable, and safe way to whiten teeth. It works by restoring your teeth's ability to absorb oxygen, relying on custom-made trails and a tri-barrel Hydremide Peroxide whitening gel to get oxygen deep under the tooth's surface. Once absorbed, stain molecules are meticulously dissolved.
Unlike other systems that require periodic maintenance, once Kör's bleaching agent dissolves the stains and debris, your results will become permanent. Most patients will see a whiter smile, up to 16 shades brighter, in about two weeks.
Kör Whitening Treatments
With Kör Whitening Systems, achieving permanently brighter teeth was never so easy. During your teeth whitening appointment, you and your dentist will discuss your whitening needs and determine the appropriate whitening course of action. Then, Dr. Gallardo and his team will take the impression of your teeth to have your custom whitening trays fabricated just for you.
The office of Dr. Gallardo offers four different types of Kör treatments, each tailored to the needs of our patients to ensure maximum comfort and effectiveness:
Home: Cost-effective whitening for average stains. Designed for either day or night treatments.
Max: Perfect for exceptional whitening in most patients, includes an in-office whitening visit.
Ultra: Designed for stubborn discoloration from fluorosis and age-related stains. The treatment includes a jump-start whitening treatment and an in-office whitening session, along with a 3-4 week at-home kit.
Ultra-T: The best KöR system for difficult Tetracycline stains. It includes a jump-start treatment, one in-office whitening session, and a 6-8 week at-home kit.
Need a dentist?
Contact our Miami office today!
Whiten Your Teeth Up To 8 Shades With Zoom! Teeth Whitening

Do you have a big event coming up and would like to have your teeth professionally whitened, fast? A Philips Zoom teeth whitening treatment may be just what you're looking for. The Philips Zoom! whitening technique is a non-invasive treatment that allows patients to experience brighter and whiter teeth in as little as one hour at our Miami dental office.
Zoom! Teeth whitening is one of the most popular whitening systems in the market. It can whiten up to 8 shades safely and quickly using a peroxide-based gel and a special low-level heat lamp to activate it. Here's what you can expect from a Zoom! Teeth whitening session at Dr. Gallardo's Miami practice.
The Zoom Whitening Procedure
We can pause the procedure at any time
The entire Zoom teeth whitening procedure usually takes under an hour to complete. After examining your teeth and determining your candidacy, your dentist or dental hygienist will prepare you for whitening by placing a protective covering over your gums and lips, so only your teeth are exposed. You'll also have to put on a pair of protective eyewear to shield your eyes from UV light.
Then, your dentist will put on a layer of Zoom! whitening gel and shine the light directly into your teeth for 15 minutes, adjusting the intensity and gel as needed. The treatment is broken up into three 15-minute sessions to make your experience as comfortable as possible. Don't hesitate to alert your dentist or dental assistant if you have any discomfort; we can pause the procedure at any time if you feel the pain is too much.
Am I A Candidate For Professional Teeth Whitening?
Patients interested in teeth whitening Miami with stained teeth (mild to severe) and yellowing may make excellent candidates for the professional whitening treatments at Gallardo Periodontics and Implant Dentistry.
Those considering the treatment should have good oral health with healthy teeth and gums, with fully developed bone structures. While teeth can be safely whitened at any age, it is recommended that patients be at least 14 and have all permanent teeth already erupted. Younger teeth brighten exceptionally well, but patients as old as 90 can see younger, whiter teeth with both KöR Whitening System and Phillips Zoom! Professional Teeth Whitening.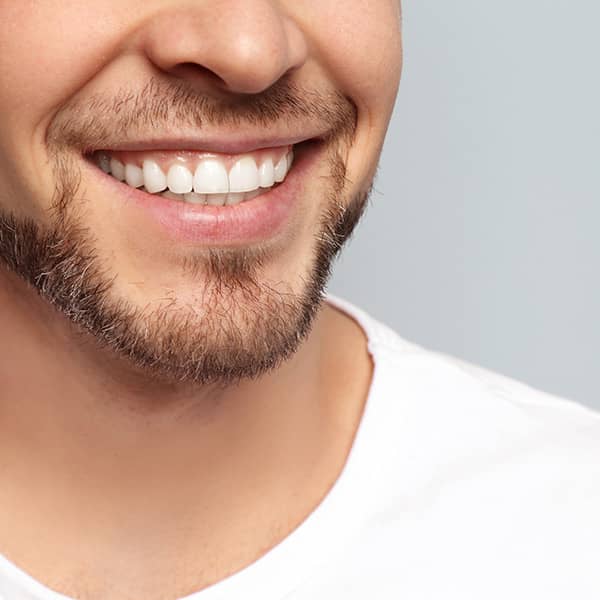 Teeth Whitening FAQs
What teeth whitening office is near me?
If you live near Miami, FL, Gallardo Periodontics and Implant Dentistry offers teeth whitening among its services, and is conveniently located at 2020 SW 27th Ave Miami, FL 33145
Why choose Dr. Gallardo
Contact Us Today
KöR and Philips ZOOM! are innovative whitening systems available at Gallardo Periodontics & Implant Dentistry. These whitening systems work to brighten even the most severely discolored teeth. If you wish to have professional teeth whitening in Coral Gables or the greater Miami area, fill out our contact form below!