Over 50% of all people in the United States will experience gum recession during their lifetime. This condition can cause serious complications when left untreated. Up until recently, the only remedy for gum recession consisted of methodically grafting donor tissue onto the gumline. Unfortunately, this surgical technique can be both long and uncomfortable.
Luckily, patients today have a choice in the treatment for their recessive gums. The Pinhole Surgical Technique™, at Gallardo Periodontics and Implant Dentistry, restores a healthy gumline without incisions or sutures. The noninvasive technique is virtually pain-free, heals quickly, and in just minutes, can result in strong, beautiful gums.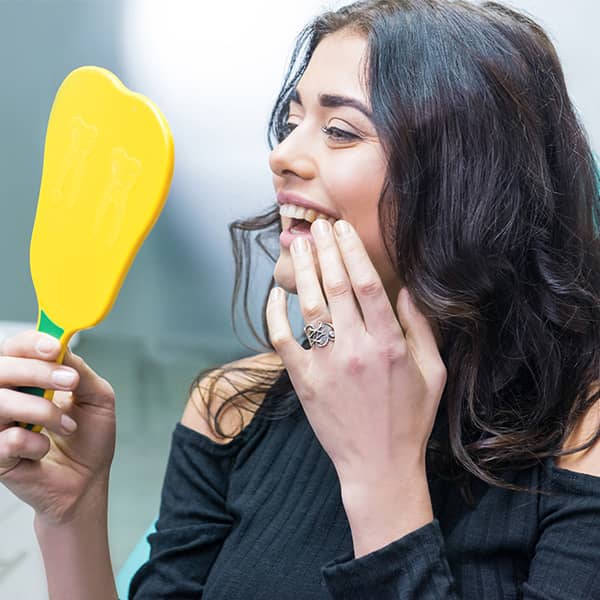 What is Gum Recession?
The term gum recession refers to a condition of slow, shrinking of gum tissue. This can occur as a result of gum disease, including gingivitis or periodontitis, as well the natural aging process. Abrasive brushing habits can also cause gum recession.
Over time, gum recession may expose the root structures of the teeth. This can result in tooth decay and pain along the gumline. In extreme cases, the teeth may even become loose. Therefore, treatment of gum recession is imperative for a healthy mouth.
Need a dentist?
Contact our Miami office today!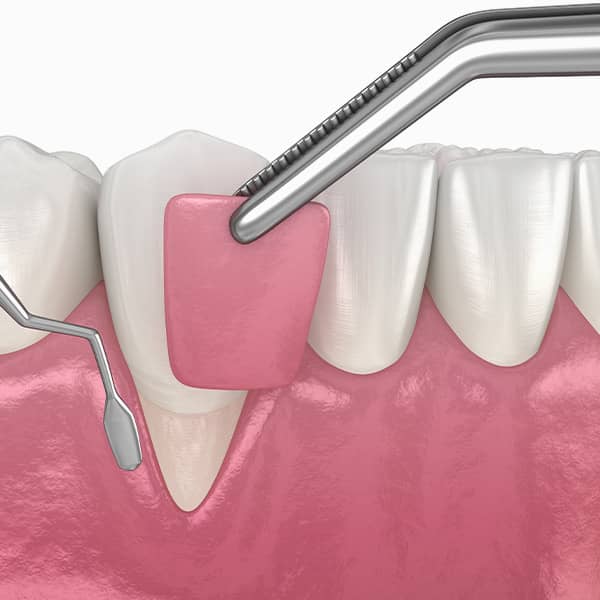 What is Traditional Gum Grafting?
Gum grafting was once considered the 'go-to' procedure in the treatment of a receding gumline. This traditional technique takes small pieces of tissue, removed from the roof of the mouth, and sutures them onto the receding gumline. Only one to two teeth can be corrected at a time, and each grafting session can last more than two hours. Grafts take around three weeks to heal and can hold a high risk for complications, such as infection.
Details about The Pinhole Surgical Technique™
The Pinhole Surgical Technique is a cutting-edge procedure that allows for the treatment of gum recession without surgery. Invented by world-renowned dentist, Dr. John Chao, the Pinhole technique™ avoids grafting by placing several tiny holes directly in the gums. Through these, the dentist is able to shift the natural gumline downward. The results of the Pinhole Surgical Technique™ are immediate and dramatic.
Benefits of the Pinhole Surgical Technique™:
Less patient discomfort
Faster recovery
Natural looking results
Long-lasting benefits
No scalpels or invasive tools used
No need for sutures
Donor tissue unnecessary
Little risk for complications
Costs about the same as traditional gum grafting
Who is the ideal Candidate for the Pinhole Surgical Technique™
Pinhole Surgical Technique™
Anyone experiencing receding gums may benefit from the Pinhole Surgical Technique™. At the initial examination, Dr. Gallardo will perform a physical evaluation of the gums and teeth, as well as order any necessary x-rays. At this time, it will be determined if the Pinhole Surgical Technique is right for the individual situation.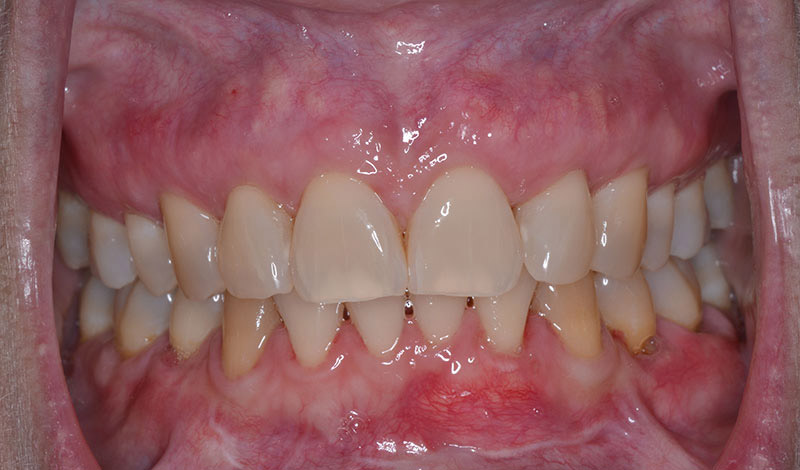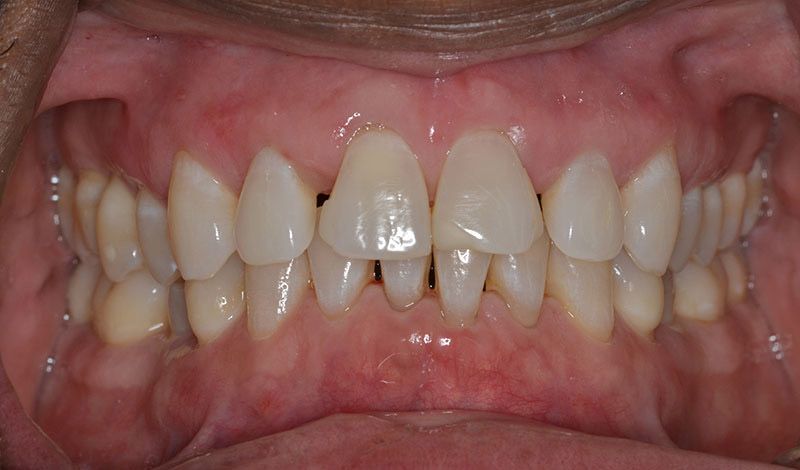 How is the Pinhole Surgical Technique™ performed?
Dr. Gallardo performs the Pinhole Surgical Technique™ in their state-of-the-art Miami office. The procedure takes between 30-60 minutes to complete, and is performed with a local anesthetic. Between 10-14 teeth can be addressed during each session. To begin, a very small needle is used to make several pin-sized holes in the medial gumline. Through these holes, a specialized instrument is used to gently loosen the gum tissue. The gumline is carefully stretched, sliding downward to cover the exposed roots. Collagen strips are passed through the pinholes to keep the gum tissue in place.
Dr. John Paul Gallardo Discusses Your Gum Recession Options
Recovery from the Pinhole Surgical Technique™
No downtime is required after the Pinhole procedure. Work and school can be resumed the same day. Since there are no incisions, bleeding and swelling are rare. Patients should expect temporary gum sensitivity, although this will quickly dissipate. The technique is not considered painful, and any discomfort is fleeting. A normal dinner may be eaten that night. Best of all, patients will immediately see the benefits from their Pinhole procedure.
Why choose Dr. Gallardo
For more information on the Pinhole Surgical Technique™, contact Gallardo Periodontics and Implant Dentistry at 305.447.1447. Our luxurious Miami office is designed to make everyone feel comfortable and secure. For patient convenience, we accept cash, all major credit cards, and medical financing.