LANAP® Laser Periodontal Therapy in Miami, FL
Did you know that laser periodontal therapy has been proven to help treat gum disease? It's true! And you can get it done without any anesthesia! Gum disease is one of the most common diseases affecting Americans today. But with proper treatment, it doesn't have to ruin your smile forever. In fact, laser periodontal therapy can restore your gums back to health and prevent future problems from occurring. If you've never had laser periodontal therapy before, then you owe it to yourself to learn how it works and why it's such a great option for treating gum disease. Dr. John Paul Gallardo, DDS, PA offers laser periodontal therapy in Miami, Florida.
The inflammation of the gum tissue that surrounds and supports the teeth is known as gum disease. Gum disease is usually the result of poor oral hygiene and leads to a variety of uncomfortable symptoms, including swollen or tender gums, gums that have pulled away from the teeth, bad breath, loose teeth, or bite issues. Left untreated, gum disease can cause tooth loss and bone recession. It can also allow bacteria to make its way into the bloodstream and increase the risk of heart disease and stroke. Here at Gallardo Periodontics and Implant Dentistry, in Miami, we are pleased to offer LANAP® Laser Periodontal Therapy to help patients with gum disease manage or reverse this serious issue.
Many patients with gum disease do not attempt to treat their condition because they are fearful of undergoing a surgical procedure. LANAP® is a revolutionary laser periodontal therapy designed to treat gum disease with no pain, cutting, swelling, or bleeding. It allows patients with gum disease who are worried about undergoing an invasive surgical procedure to treat their condition in a more comfortable and efficient manner.
Benefits of Laser Gum Surgery with LANAP®
There are countless benefits of LANAP®. Compared to other gum disease treatments, it offers far less pain because there is no cutting with scalpels or suturing required. LANAP can also be accomplished in only one visit with IV Sedation. This is a significant benefit as traditional surgery takes four sessions of about an hour each and many visits for the removal of sutures and checkups.
In addition, the LANAP® laser has the ability to target bacteria that is beyond what is physically within reach, meaning it can kill bacteria that is affecting the bone, tissues, and structure of the tooth. Lastly, it offers longer-lasting results and allows 95% of treated patients to remain stable after a five-year period.
Need a dentist?
Contact our Miami office today!
Benefits of LANAP® over Traditional Gum Surgery
In the past, the only treatment for moderate to severe gum disease was traditional surgery. In a traditional surgical procedure, a periodontist would cut the gums near the teeth, peel them back, clean the root surface of the teeth, recontour the bone, and suture the gums back into their normal position.
Although traditional surgery is effective, it leads to pain, discomfort, and a lengthy recovery process. Traditional surgery may also cause teeth to look larger and expose the sensitive surfaces of the roots. LANAP® is a minimally-invasive solution to gum disease that involves an easier, more comfortable procedure and a quicker recovery.
Who are Good Candidates for Laser Gum Surgery?
LANAP® is a safe and effective procedure for patients with gum disease. Even patients with diabetes, HIV, or hemophilia may undergo LANAP®. It's also safe for those taking medications like Coumadin or Cyclosporin. Dr. Gallardo will perform a thorough evaluation and ask a patient a variety of questions to help determine whether LANAP® is a good option for their particular situation.
What to Expect From a LANAP® Consultation
Patients who are interested in LANAP® are strongly encouraged to schedule a consultation with Dr. Gallardo. During the consultation, Dr. Gallardo will conduct a comprehensive oral exam and answer any questions or address any concerns prospective patients may have.
If necessary, digital x-rays will be taken to ensure a precise diagnosis and to understand the extent of the gum disease. A LANAP® consultation gives Dr. Gallardo an opportunity to thoroughly explain the procedure so that patients are well-prepared and there are no surprises on the day of their first treatment.
How Laser Gum Surgery Works
Dr. Gallardo directs the LANAP®
During the procedure, Dr. Gallardo directs the LANAP® short-duration laser to deliver light pulses to the patient's infected gum tissue. The laser energy reaches inside the pockets that have been created around the affected teeth. Its purpose is to safely destroy the bacteria that cause gum disease and tartar buildup, which is the hardened plaque that allows harmful bacteria to breed.
The LANAP® Procedure
When a patient arrives for their initial LANAP® treatment, they'll receive a local anesthetic to ensure they are completely comfortable during the procedure. Dr. Gallardo will insert the LANAP® laser, which is made of soft materials, between their teeth and gums to eliminate bacteria and the hazardous gum tissue. Healthy gums will not be harmed during this process.
Dr. Gallardo will then use an ultrasonic scaler and hand instruments to remove tartar from the surfaces of the roots. The treatment will end when he uses the laser to finish cleaning the gum pocket and allow the pocket to seal so that it cannot capture any new bacteria. LANAP® is quick and only takes two 2-hour sessions.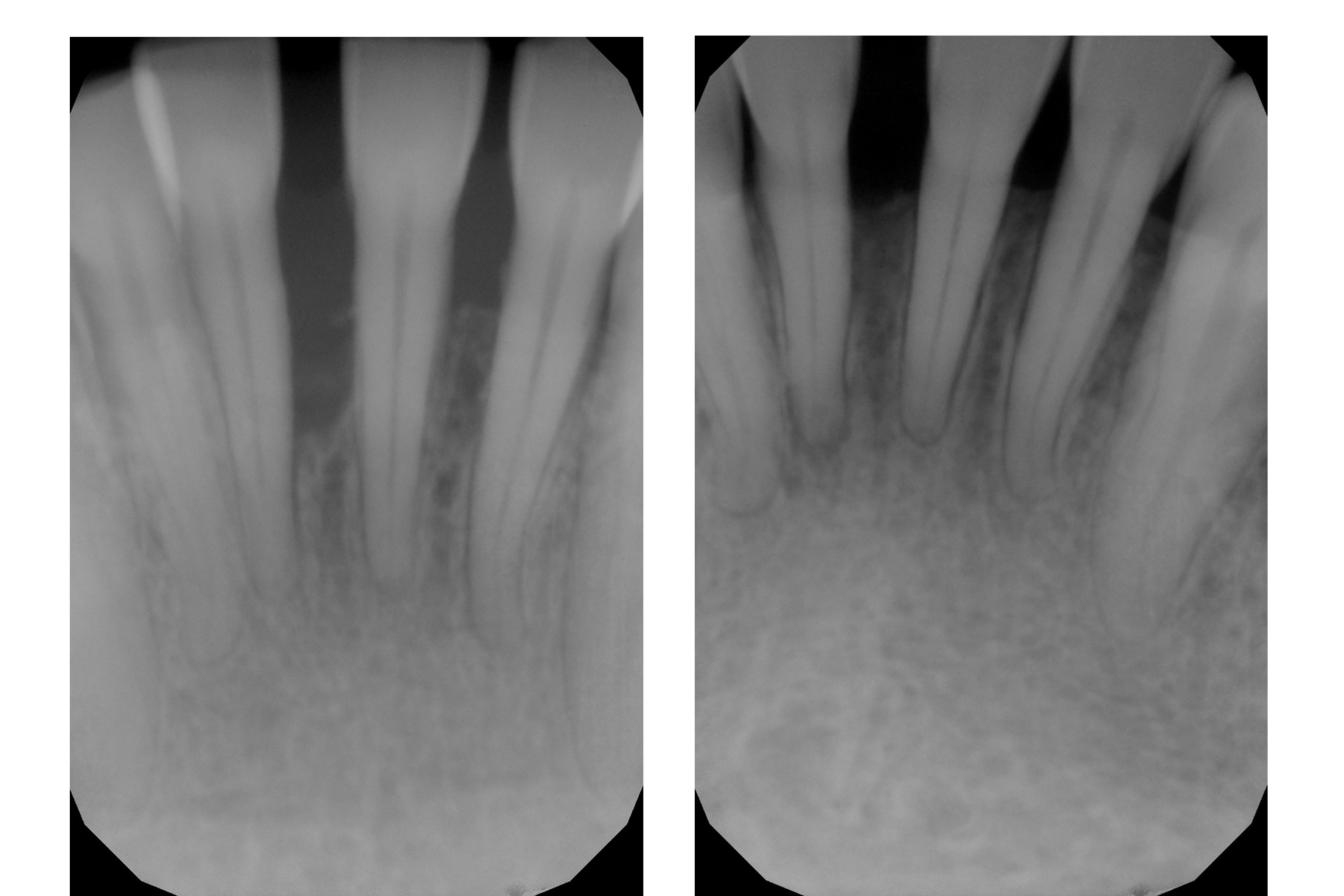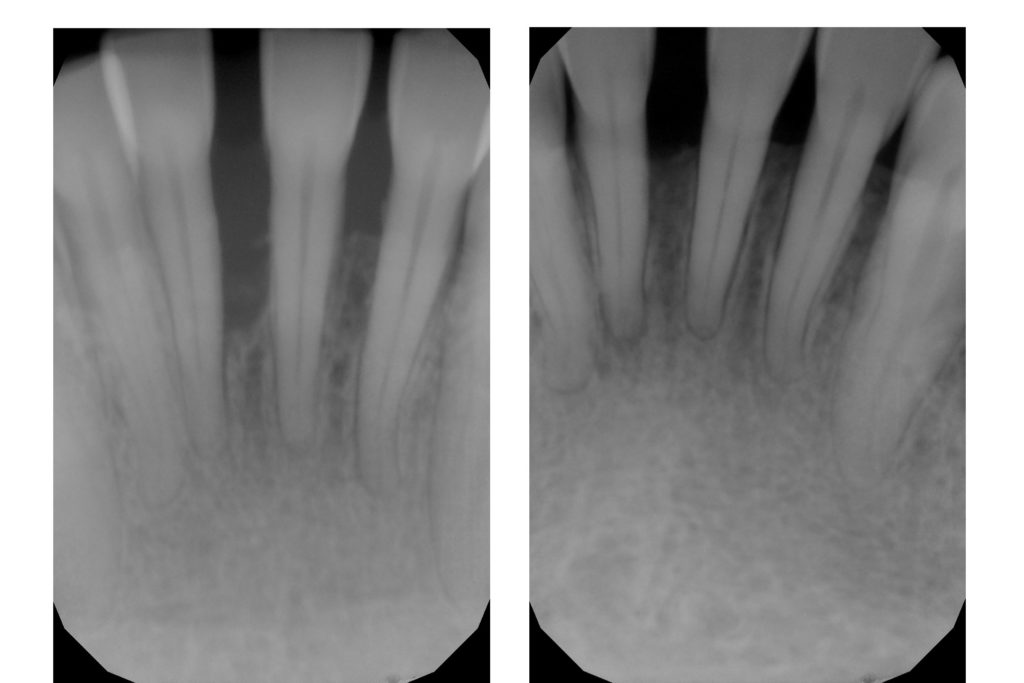 Recovering From The LANAP® Procedure
There are a number of post-operative instructions that Dr. Gallardo will clearly explain to LANAP® laser periodontal therapy patients. He will prescribe special rinses and medications and ask patients to limit their physical activity for several hours after a LANAP® treatment.
Although LANAP® typically results in minimal to no pain or discomfort, it's essential that patients take three 800mg Advil or Motrin three times daily for the first 72 hours following treatment. This is important even if they do not feel any pain.
When it comes to diet, patients should consume liquids only during the 72-hour period right after the procedure. Dr. Gallardo will recommend a soft diet for the 3 to 7 days after surgery and encourage soft yet nutrient-rich foods like cottage cheese, eggs, and yogurt. Patients should do their best to stay away from spicy foods.
For about a week after LANAP®, it's wise for patients to be careful when chewing food in the areas of the mouth where the laser has been used. If patients notice any blood clots that have formed, they should be careful about disturbing them and refrain from dislodging them.
Dr. Gallardo will warn patients that they may notice color changes after laser therapy. If the gum tissues are gray, yellow, red, blue, or purple, they shouldn't be concerned. This is a normal side-effect of laser periodontal therapy.
If patients follow Dr. Gallardo's instructions and keep their mouth as clean as possible, they'll be able to heal safely and efficiently and will enjoy healthy gums for years to come.
Before and After Photos
Procedure Gallery
* Each patient is unique and individual results may vary.
Related Articles
Frequently Asked Questions About LANAP®
Is LANAP® safe?
Dental lasers such as LANAP® are safe when they are used by a highly trained and experienced periodontist like Dr. Gallardo. During a LANAP® procedure, you can expect to wear protective glasses to ensure optimal safety for your sensitive eyes.
Is LANAP® painful?
Perhaps one of the greatest benefits of LANAP® is the fact that it offers far less pain and discomfort than traditional surgery. There are no cuts and sutures involved and patients typically experience minimal to no pain during a LANAP® treatment. Local anesthetic is used to further improve patient comfort.
What type of laser is used in LANAP®?
LANAP® involves the use of the PerioLase® MVP-7™laser, which is the only laser that is approved by the FDA and has extensive research supporting its claims for gum disease treatment. Additionally, this laser is very selective in the tissues it affects.
What makes a periodontist trained to use a laser?
There are a variety of educational courses and manufacturer training courses that allow periodontists like Dr. Gallardo to become experts in laser therapy. Also, many dental schools, professional dental associations, and the Academy of Laser Dentistry offer laser education for dental professionals. Dr. Gallardo will be more than happy to share his training and experience with you if you have questions.
Are smokers candidates for LANAP®?
If you are a smoker, you may still be a candidate for LANAP®. However, healing may be impaired and the results may not be as successful. Dr. Gallardo can educate you on several smoking cessation programs so you can enjoy the very best results and improve your overall health.
How many LANAP® treatments are necessary?
LANAP® is a fairly quick procedure that requires two 2-hour sessions rather than four 1-hour sessions and multiple follow-ups that traditional surgery requires. Since it doesn't involve any cutting of the gums, you won't have to worry about significant bleeding, stitches, or infections after the procedure.
How long will I need to stay home after laser periodontal surgery?
If you are a busy parent or working professional, you don't have to worry about LANAP® disrupting your lifestyle. After the procedure, the majority of patients return their regular activities the next day. Any discomfort can be managed with an over-the-counter pain medication. Your diet will need to change for the first week following the procedure, but otherwise, normal activities can be resumed.
What LANAP® Laser Periodontal Therapy office is near me?
If you live near Miami, FL, Gallardo Periodontics and Implant Dentistry offers LANAP® laser periodontal therapy among its services, and is conveniently located at 2020 SW 27th Ave Miami, FL 33145
Before and After Photos
Procedure Gallery
* Each patient is unique and individual results may vary.
Why choose Dr. Gallardo
Schedule a LANAP® Consultation Today
If you're interested in learning more about LANAP® or wondering whether you're a good candidate for this one-of-a-kind minimally invasive procedure, schedule a private LANAP® consultation today. We can't wait to help you improve your oral health through this cutting-edge treatment at our Miami, FL office. We can be reached at 305-447-1447 and look forward to hearing from you.