Teeth Cleaning in Miami, FL
Did you know that getting your teeth cleaned professionally is one of the most important aspects of daily oral hygiene? It's true! Most people brush their teeth just once per day, but only half of us floss daily. If you've never had your teeth cleaned before, then you should definitely start soon. In fact, you should probably schedule a teeth cleaning appointment with me at Gallardo Periodontics and Implant Dentistry in Miami, Fl, as soon as possible.
Discover why patients from more than 38 states and 11 countries trust us
Adults over the age of 35 lose more teeth to periodontal disease than to cavities. Even with diligent home care, three out of every four adults will see the effects of gum disease during their lifetime. Unfortunately, once periodontal disease begins, it can rapidly progress, causing a myriad of issues. Dentists and oral surgeons are keenly aware of the correlation between periodontal disease and chronic health conditions. Chronic illnesses such as diabetes, heart disease, and osteoporosis, among others, can have an impact on the mouth's health.
The only way to avoid periodontal disease is through daily brushing and flossing, as well as routine dental examinations and teeth cleaning. Dental hygiene is most effective with the assistance of an experienced dental professional. Dr. Gallardo has many years of dental experience. Working together, periodontal disease can be reversed, and in many cases, completely prevented, through proper oral hygiene.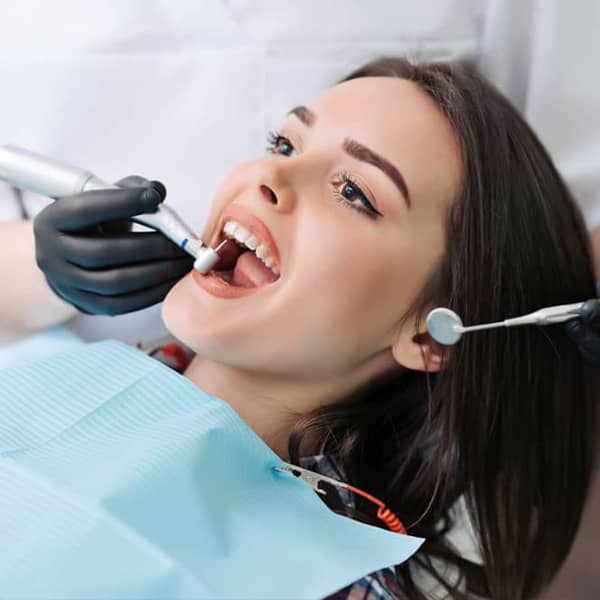 What is periodontal disease?
Periodontal disease is often characterized by inflammation of the gums, infection below the gumline, and the presence of disease-causing bacteria inside the mouth. As bacteria can easily travel through the body, an infection in the mouth can be responsible for systemic health problems. Conversely, certain ailments encourage the development of bacteria in the mouth and gums. Although gum disease may seem benign at first, as it develops, serious symptoms may appear. Tenderness and pain along the teeth and gumline are the first signs of trouble, as well as chronic bleeding when brushing or eating. Periodontal disease can lead to the destruction of bone, shifting of your teeth, and eventually, tooth loss.
Factors that can affect oral health:
Tobacco
Diabetes
Stress
Clenching and grinding
Medications
Hormonal changes (puberty, pregnancy, menopause)
Poor nutritional
The Importance of Professional Oral Hygiene
The only effective way to stop the progression of gum disease is with the assistance of a skilled periodontist. Today, innovative methods are available that can help to successfully reverse periodontal disease. By being proactive, you can even prevent gum disease from starting.
Professional dental hygiene will help to:
Calculus (tartar) and plaque can build up on the teeth, affecting structures above and below the gum line. Over time, tartar can cause serious problems. Home brushing and flossing are key, however for most people they are only the first step in proper dental hygiene. Professional cleanings can remove the debris, plaque deposits, and bacteria that are impossible to see and remove at home.
Professional dental hygiene can improve the look of both teeth and gums. With the help of a dentist, yellow or stained teeth can be whitened and brightened. A youthful, confident smile can easily be restored through the cutting-edge techniques available at Gallardo Periodontics & Implant Dentistry.
One of the first signs of periodontal disease is chronic bad breath, also known as halitosis. This can be caused by the accumulation of rotting food particles below the gumline, bacteria in the mouth, and an infection of the gum tissues.
Contact our Miami office today!
When should you seek the help of a periodontist to assist with oral hygiene?
You know your mouth the best
You may be considering a visit to a periodontist for several different reasons. In many cases, a general dentist will refer you if they spot the early signs of periodontal disease. However, you know your mouth the best. If you are wondering whether you should schedule a cleaning consultation, you probably should. The connection between your mouth's health and your body's health is undeniable.
Dr. Gallardo suggests making an appointment if you have any questions, concerns, or one of the following occurs:
Bleeding while brushing or eating normal foods.
Persistent bad breath, despite cleanings
Health issues such as heart disease, diabetes, or osteopenia
Red or white-looking patches anywhere in the mouth
A lesion or sore that does not heal on its own or bleeds easily
Hoarseness, loss of voice, or a sore throat that does not get better
Difficulty chewing or swallowing
A lump, bump, or thickening area in the lining of the mouth.
Teeth Cleanings Techniques
A comprehensive exam and tooth cleaning are recommended twice a year for everyone. It is recommended that those suffering from periodontal disease have their teeth cleaned at three-month intervals. Those with certain health problems may need to come for frequent exams, as well. At the cleaning visit, the dental assistant or periodontist will take an x-ray of your teeth and use a tool such as a periscope (an endoscope designed to explore under the gumline) to pinpoint troublesome areas not easily seen. This will also allow the dentist to spot any signs of other issues, like oral cancer, diabetes, or kidney problems.
Several cleaning techniques are available at our Miami dental office. Each is different and will be utilized to meet the unique needs of individual patients:
This is a preventative form of tooth cleaning normally used for those with an overall healthy mouth.
This is a complete and thorough cleaning of the teeth after periodontal treatment. Periodontal prophylactic cleaning is vital for ensuring that any periodontal disease or gingivitis does not progress. Periodontal prophylaxis is performed in three stages: 
Supragingival cleaning – scaling tools will be used to eliminate plaque and calculus above the gumline.
Subgingival cleaning – the vital step of removing tartar and plaque from below the gumline.
Root planning – smoothing out of the roots of the teeth, to wipe out any remaining bacteria
This deep-cleaning technique removes plaque and tartar for those with existing gingivitis or gum disease. A gross debridement, performed before a full evaluation, makes it easier for your dentist to examine your teeth and gums and diagnose any potential periodontal disease.
Scaling and polishing are common after a gross debridement. They are an extension of the cleaning and ensure that all calculus under the gums is removed for those with moderate to severe gingivitis or gum disease.
Also known as a 'deep cleaning,' root planing is recommended for those with mild, moderate, or advanced gum disease. An antibiotic gel may be applied during root planing to treat any periodontal disease.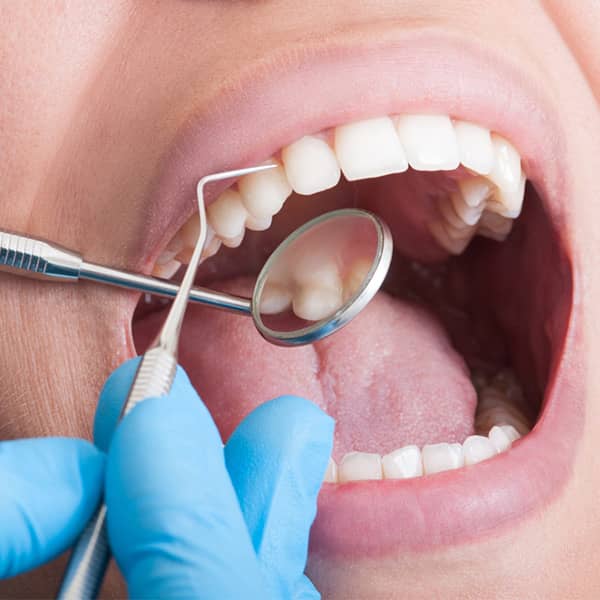 Cleaning your teeth is an important part of your regular dental care. For the best results, you should brush your teeth twice a day and floss at least once a day. These will remove plaque, bacteria, and food particles from your mouth before they can cause damage to your teeth or gums. Additionally, it is important to use fluoride treatments regularly to protect against cavities and gum disease. Regular cleaning and proper use of fluoride treatments will help you to maintain good oral health.
How Should I Clean My Teeth?
Cleaning your teeth is essential for keeping your teeth and gums healthy. To keep your smile looking beautiful, it is important to brush your teeth at least twice a day and floss daily. Additionally, regular professional teeth cleaning is recommended to remove any plaque that has built up, as it can lead to tooth decay or gum disease. Here are the steps we recommend for cleaning your teeth:
Brush your teeth using fluoride toothpaste at least twice a day for two minutes each time. Make sure you give all areas of your mouth—your teeth, gums, tongue, and the roof of your mouth— a thorough clean.
Floss between each tooth once per day. This will remove any food particles that have got stuck in the tight spaces between your teeth that brushing alone cannot reach.
Visit a dentist regularly for routine cleaning and dental treatment if necessary (often, it is recommended that you do so every six months). A professional cleaning will remove any built-up plaque that is not accessible by brushing or flossing alone, as plaque can lead to tooth decay or gum disease if left untreated.
Regularly use fluoride treatments as directed by your dentist to protect against cavities and gum disease.
By regularly following these steps, you can maintain good oral health and keep your smile looking its best!
How Often Should I Clean My Teeth?
Gallardo Periodontics recommends that you brush your teeth twice a day and floss at least once a day to remove plaque, bacteria, and food particles from your mouth before they can cause damage to your teeth and gums and to keep your healthy smile. Additionally, it is important to use fluoride treatments regularly as directed by your dentist to protect against cavities and gum disease. Finally, I recommend visiting your dentist every six months for a routine checkup and dental cleaning to identify any oral health issues and to address any existing problems. Regular cleaning and professional checkups will ensure that any harmful bacteria are removed to maintain optimal oral health and keep your smile looking its best!
What Should I Use to Clean My Teeth?
Cleaning your teeth is an essential part of maintaining a healthy mouth. To ensure that your smile stays bright and your teeth stay healthy, it is important to develop a regular oral hygiene routine. This includes brushing twice daily with fluoride toothpaste, flossing once a day, and visiting the dentist for regular cleaning and checkups. Additionally, certain tools and products can make cleaning your teeth easier and more effective.
First, it is important to use a soft bristle toothbrush that can reach all areas of your mouth—teeth, gums, tongue, and the roof of your mouth—to ensure that cleaning is thorough. It is also important to use fluoride toothpaste when brushing, as fluoride protects against cavities and gum disease. Additionally, floss or an interdental brush should be used once per day to remove any food particles stuck between the teeth that cannot be reached by brushing alone.
For those who struggle with regular brushing or have special dental needs due to existing periodontal issues, water irrigators, and electric toothbrushes are designed to make cleaning your teeth easier and more effective. 
Finally, we recommend regularly using fluoride treatments as directed by your dentist to protect against cavities and gum disease.
The KOR At-Home Whitening System:
As the world's number one home teeth whitening system, KOR is a simple and cost-effective way to maintain a beautiful smile. KOR kits are now available from Gallardo Periodontics & Implant Dentistry. Although an upcoming wedding, graduation, or class reunion may prompt you to get your teeth whitened, almost anyone can benefit from using a good whitening system.
KOR Whitening will:
Whiten the teeth
Remove coffee and tea stains
Eliminate discoloration from tetracycline and other medications
Provide a brighter smile
Take years off the appearance
Restore self-confidence
For more information on oral hygiene techniques, dental cleanings, whitening, or any other periodontics procedures, call our Miami office at 305.447.1447. We make every effort to ensure our patients are comfortable and stress-free.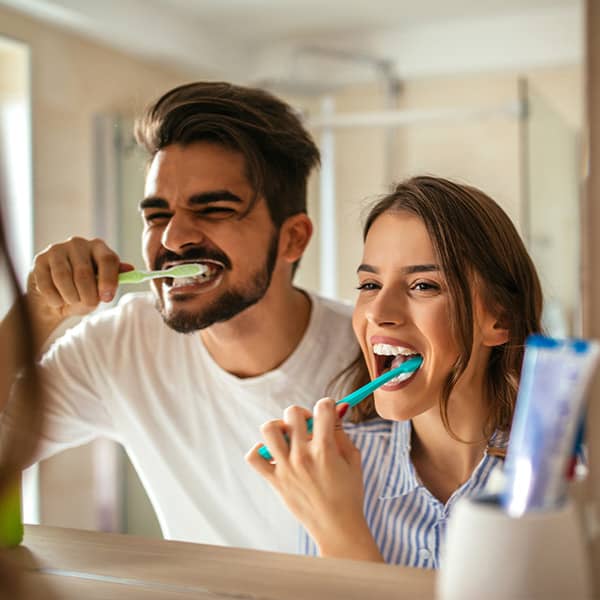 Our Work Speaks for Itself
Committed to your results
"I always go to Gallardo for my teeth cleaning. It's the best teeth cleaning you can get! They do everything that needs to be done and then some. Everyone here is extremely friendly, almost like being at home. They take their time, the thoroughly check your gums and point out anything in detail. I have gotten several procedures done. Sinus lift, teeth implants and they added bone around my tooth for the implant to be able to have support. I feel really good here. They are first class surgeons. I just feel really comfortable here. My primary dentist referred me and I only come here for my teeth cleaning. I really love Dr. Gallardo. He's always very nice and optimistic. The dental hygienist is very professional. My results are perfect and their suggestions are always on point. I have absolutely nothing to complain about. I highly recommend them to anyone. They are very diligent as well. I've never had a problem."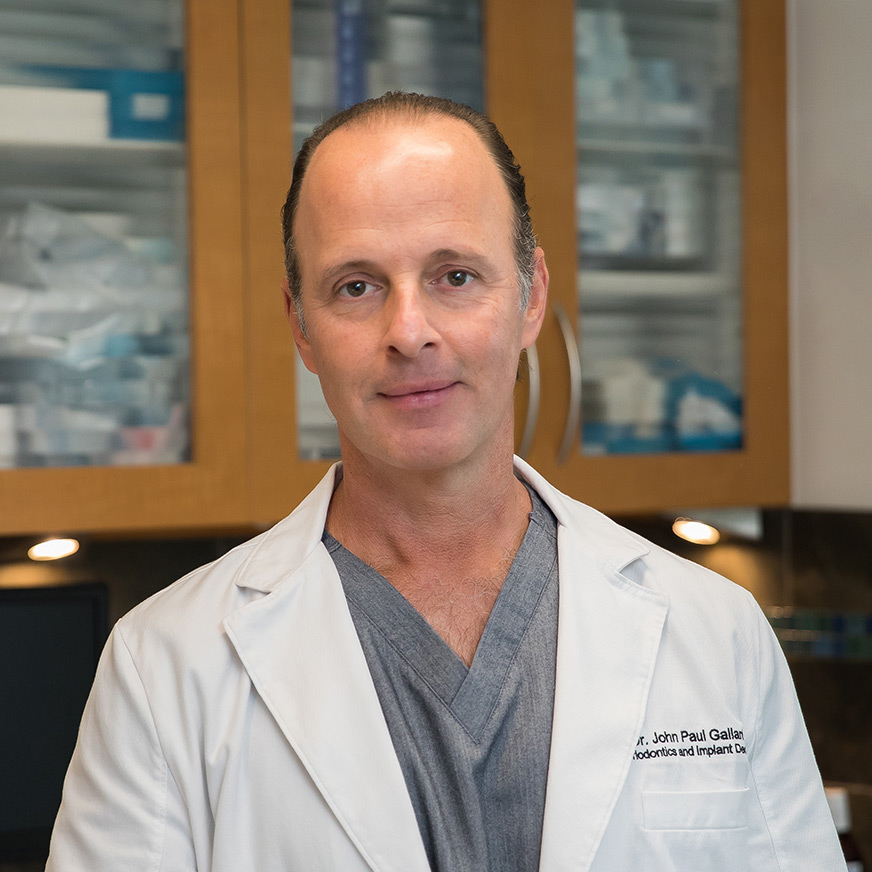 Frequently Asked Questions About Dental Hygiene