Travel plans
If you are considering Gallardo Periodontics and Implant Dentistry for your upcoming dental surgery, our team is happy to assist with travel plans. Miami is well known for its rich culture, luxurious accommodations, world-class cuisine, and of course, beautiful beaches.
We hope you can make time to enjoy some of the wonders Miami has to offer, either before or after your procedure in our office. Best of all, since we schedule out-of-town patients on a daily basis, we are happy to answer all of your travel questions.
Making the Trip to Miami
Coming in from surrounding areas in Florida
For those coming in from surrounding areas in southern Florida, such as St. Petersburg, Palm Beach, Tampa, or Orlando, we can provide detailed driving directions to our office. Our office is located just a few blocks from Interstate 95 and US 1, as well as less than 11 miles from Interstate 75.
We are also close to the Miami International Airport, one of the busiest international airports in the United States. Our patient coordinators are always available to assist with reservations, arrange for tickets, and schedule car services to/from our office.
Staying in Miami
Our office is located in Miami, centrally located close to some of the most luxurious resorts and spas in the country. Our team can assist in arranging lodging one of the nearby hotels. We can also help in finding extended recovery or nursing care, if desired.
We recommend . . .

330 Southwest 27th Avenue
Coconut Grove, Florida 33133
305.644.4680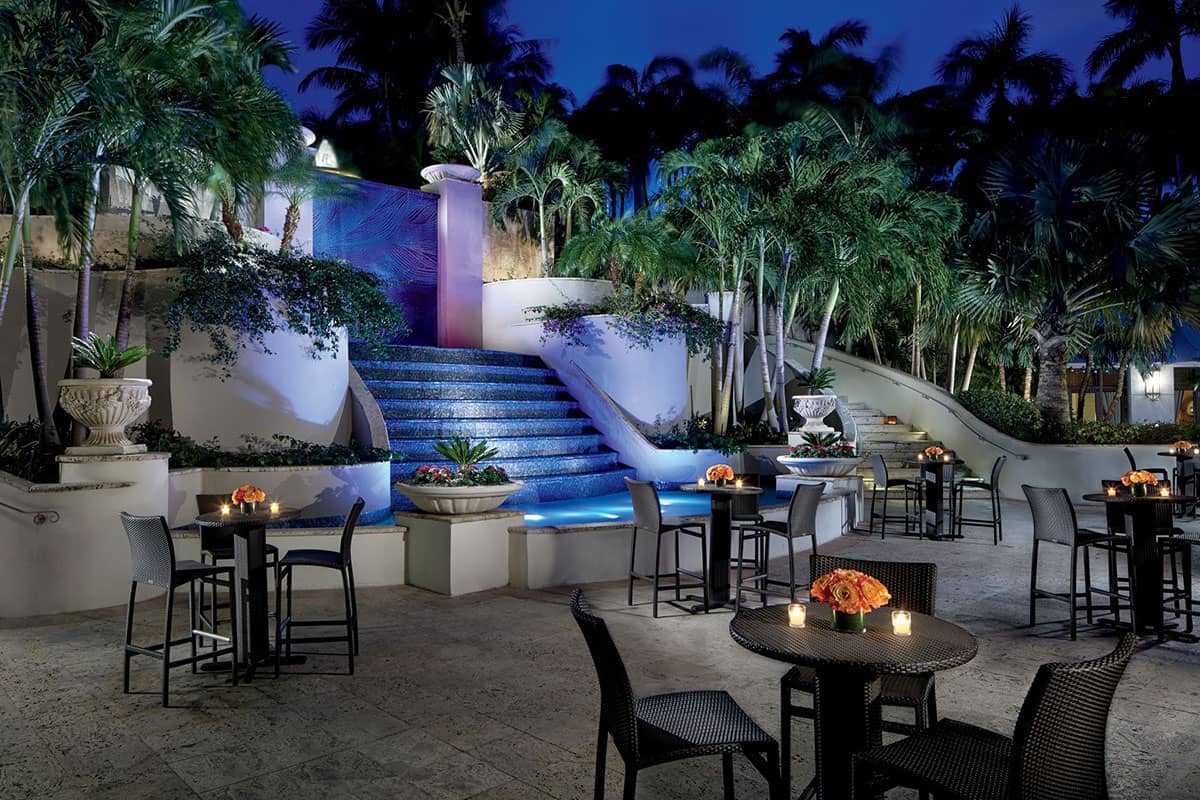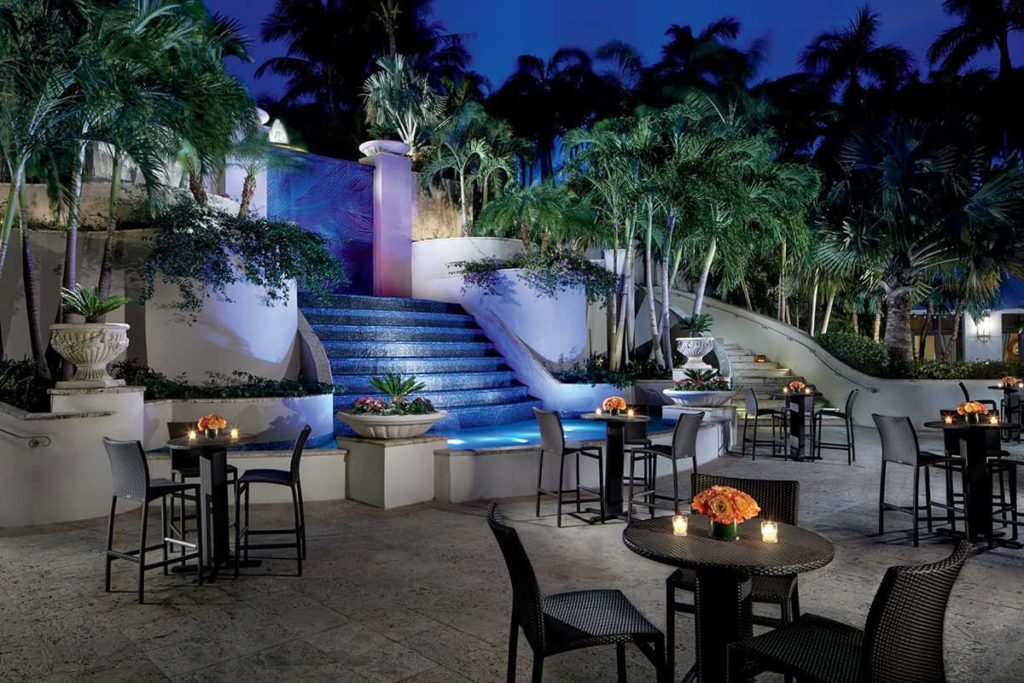 The Ritz-Carlton Coconut Grove is only 1.5 miles from our office. The opulent hotel provides spacious rooms, decorated in traditional Floridian-style. The Ritz-Carlton is home to everything you may need during your stay, including a business center, gourmet dining, sparkling pool, boutique spa, and fitness center.

2649 South Bayshore Drive
Miami, Florida 33133
305.858.2500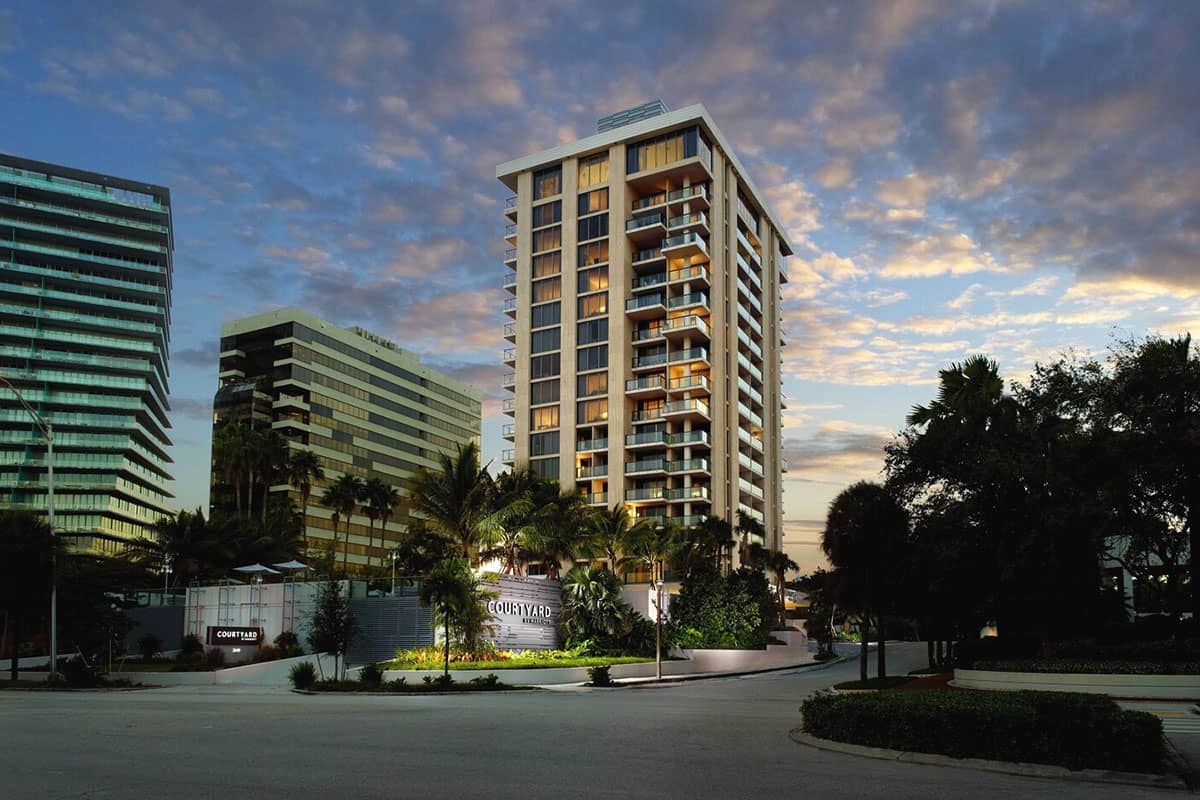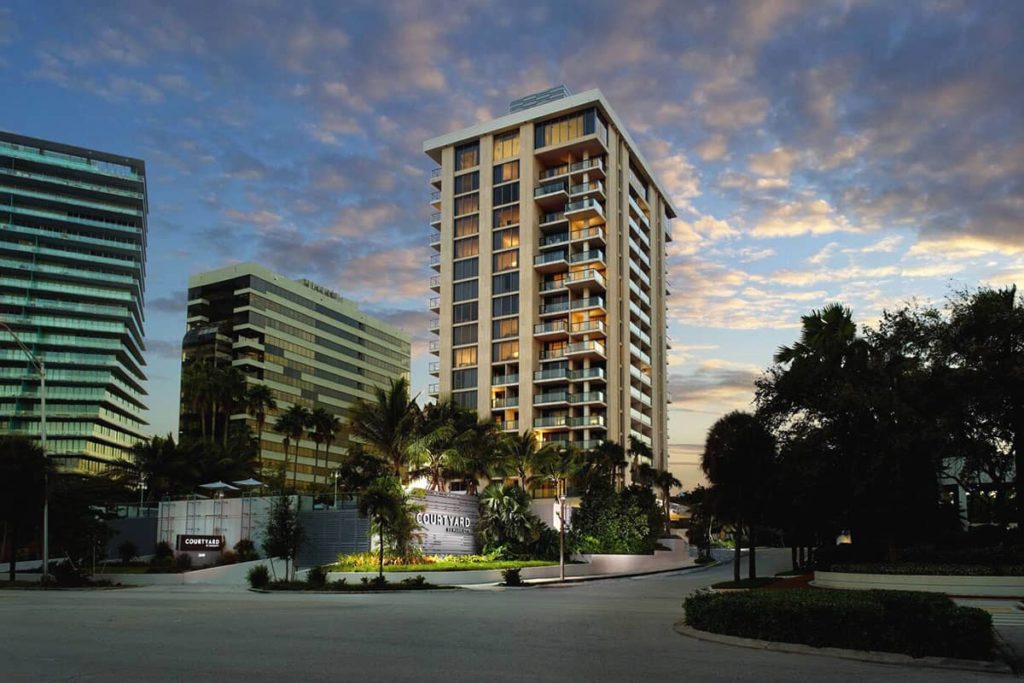 Less than two miles from our office, the Courtyard Marriot Miami-Coconut Grove offers patients a comfortable, beautiful place to spend one night, a long weekend, or even the entire week. There is no better place to stay in Miami than Courtyard Marriot, with its newly renovated rooms and incredible view of Biscayne Bay.
Enjoying Miami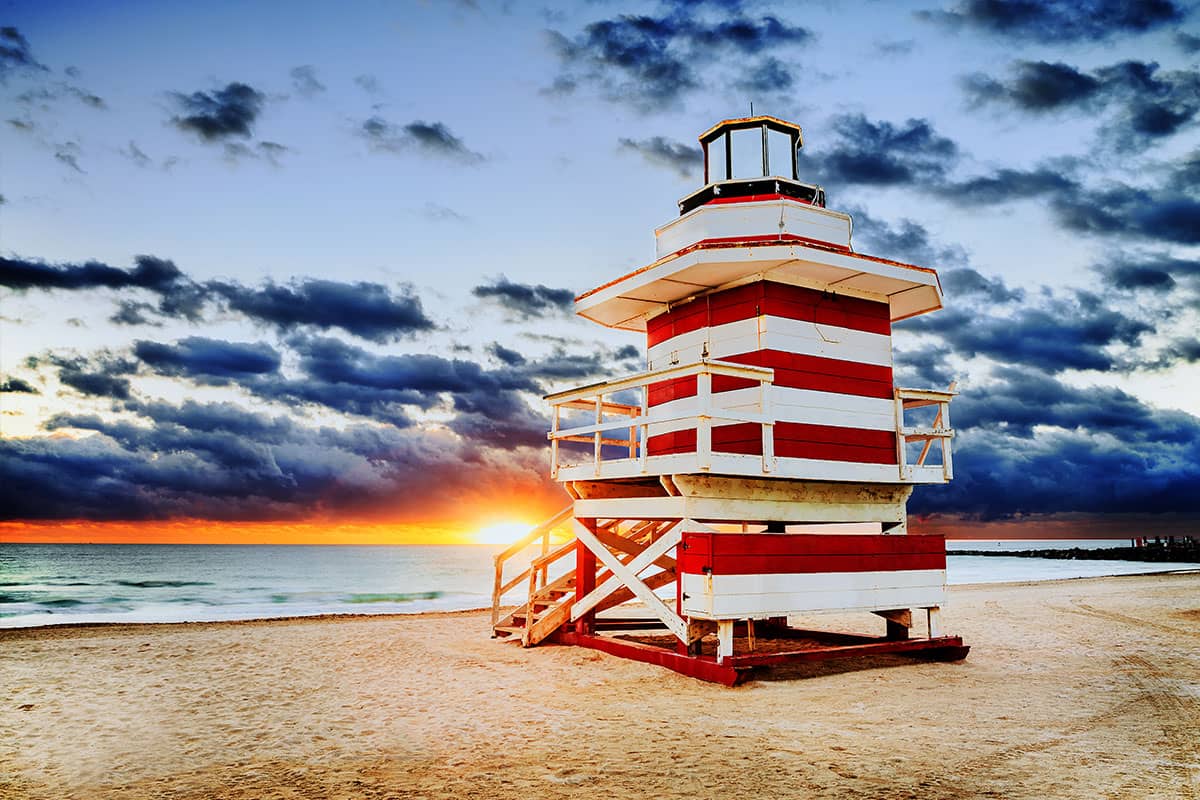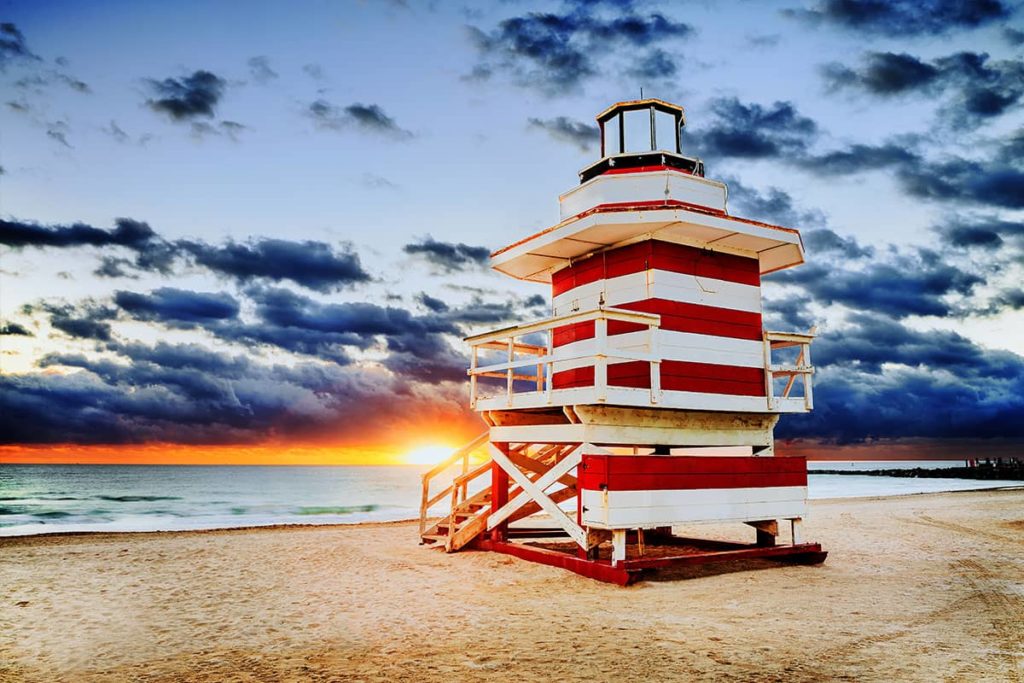 Home to several professional sports teams
Miami is home to several professional sports teams, like the Miami Marlins, Miami Heat, and the Miami Dolphins.
Along with warm temperatures and year-round sunshine, we boast one of the most beautiful skylines in the world. Miami is also home to incredible shopping, from high-end, designer boutiques to affordable fashions.
Last but not least, do not forget about the cuisine; dining in Miami means fresh, seasonal seafood and Latin flavors, all coupled with a unique flair found only in southern Florida.
Frequently Asked Questions about Traveling to Miami
Where is Gallardo Periodontics & Implant Dentistry located?
Gallardo Periodontics and Implant Dentistry is located in the heart of Miami, Florida. Our address is:
Gallardo Periodontics and Implant Dentistry
2020 Southwest 27th Avenue
Miami, Florida 33145
Do patients often travel to Miami for periodontal or implant dentistry?
Dr. Gallardo are renowned across the state of Florida, throughout the United States, and around the world. This brings patients from across the globe into our Miami office on a regular basis. Every week, the staff at Gallardo Periodontics and Implant Dentistry schedule consultations and arrange for multiple out-of-town surgical stays. Our experienced staff is highly trained to help patients with all of their travel needs, no matter how big or small.
Is it possible to bring my family to Miami, for a mini-vacation, while I have my dental work done?
We encourage you to bring guests along to Miami. Just remember to plan a full day for your dental procedure, and understand that you may be tired or sore for several days after surgery. During your consultation appointment with Dr. Gallardo, we will outline the downtime suggested for your specific procedure.
Since I am coming to Miami from out of town for a dental procedure, it is necessary that I bring someone with me?
No, it is not necessary that you bring a friend or family member with you to Gallardo Periodontics and Implant Dentistry. Our office is situated close to safe, comfortable hotels. We will be happy to assist with transportation services from the airport, to your hotel, and to our office, as well.
I am considering Dr. Gallardo for my procedure, but how can I have a consultation from across the country?
Patients that are outside of the south Florida area are encouraged to contact our office by giving us a call or by submitting your information online via our contact form. Your patient coordinator will then gather your dental and/or medical records. After reviewing your specific situation, Dr. Gallardo will create an individualized surgical plan around your unique needs.
How long will I need to remain in Miami, after my procedure, to recover?
How long you will need to remain in Miami will depend on the specific procedure that is performed. Most surgical procedures are done on an outpatient basis, meaning you will be resting comfortably in your hotel or at home that same evening. During the consultation appointment, Dr. Gallardo will explain what to expect from the recovery period, and how soon you can return home from Miami.
What do I do about follow-up appointments if I live far away?
Follow-up care, if necessary, can often be accomplished in tandem with a local dentist office. Your surgical plan will cover follow-up care, if it is needed, from your hometown; as well as how to handle an emergency, should anything arise.
Will flying before or after my procedure at Gallardo Dentistry cause any problems?
Out-of-town patients will likely fly into Miami. This is not a problem for surgery. If there are any restrictions for flying home, Dr. Gallardo will review this information before scheduling your desired procedure.
I have never been to the Miami area. Can Gallardo assist with my travel itinerary and plans?
Of course! The staff at Gallardo Periodontics and Implant Dentistry is here to assist with your dental needs, as well as your travel plans. When calling our office, be sure to let your patient coordinator know where you are coming from, and if you need assistance with travel arrangements.

Contact Gallardo Periodontics and Implant Dentistry at 305.447.1447 with your out-of-town questions or concerns. Our knowledgeable staff is here to assist in anyway we can; let us take the fear and frustration out of your next dental surgery.