Rediscover Your Smile with All-on-4 Dental Implants
Regain your smile and confidence with All-on-4 Dental Implants in Miami, expertly provided by Dr. John Paul Gallardo. Enjoy a complete set of natural-looking teeth and the ability to eat, speak, and laugh without worries.
Discover why patients from more than 38 states and 11 countries trust us
All-on-4 Dental Implants Benefits
Say goodbye to dentures and hello to a permanent solution. All-on-4 implants offer unparalleled benefits, providing you with the confidence to eat, speak, and smile naturally.
Our Work Speaks for Itself
Understanding Dental Implants
Dental Implants are the most common way to replace missing teeth. But not everyone wants dentures. For them, we offer solutions, especially if they live in Miami, FL, as well as Miami Beach, Aventura, North Miami, Coral Gables, Doral, Hialeah, Miramar, or Pembroke Pines.
There are many reasons why someone might choose to go with full-mouth dental implants instead of conventional dentures. Some people just don't like dentures. Others simply want to look younger. And others just want to feel more confident. Whatever your reason, we can help you find the procedure that works best for you.
At Gallardo Periodontics and Implant Dentistry, we offer All-on-4 Implants in Miami, Florida, with convenient access for residents of Miami FL, as well as Miami Beach, Aventura, North Miami, Coral Gables, Doral, Hialeah, Miramar, and Pembroke Pines. Our team has years of experience helping patients achieve beautiful smiles.
have drastically evolved over the past decade. While traditional implants are still an option, there are now faster ways to achieve a full smile. All-on-4 is ideal for those who are interested in full-mouth implants in Miami, FL, and the surrounding areas.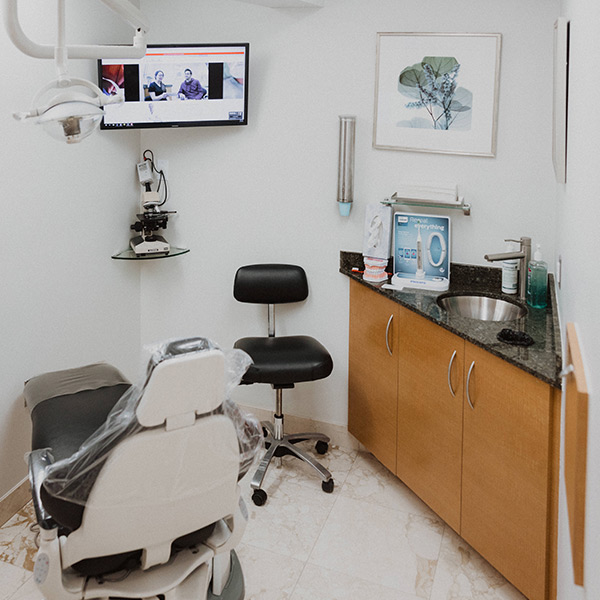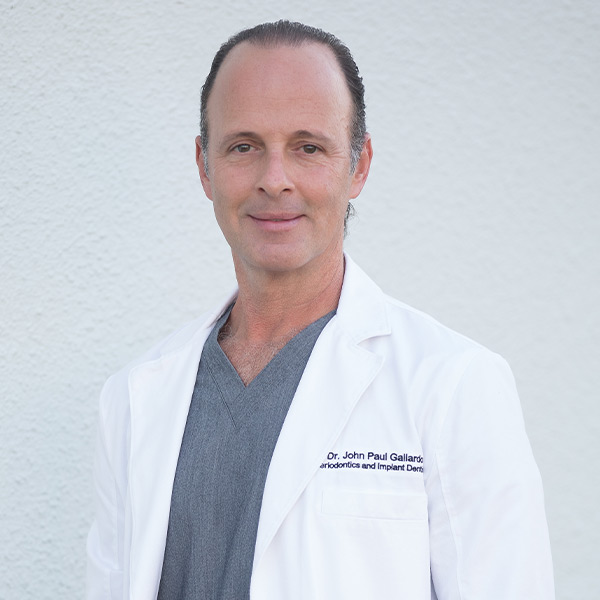 John Paul Gallardo, DDS, PA
Having dedicated his entire career to the field of periodontics, John Paul Gallardo, DDS, PA is South Florida's leading periodontist and implant specialist. He has more than 25 years of experience serving patients throughout Miami and surrounding areas, such as Miami Beach, Aventura, North Miami, Coral Gables, Doral, Hialeah, Miramar, and Pembroke Pines.
He is recognized by both former patients and colleagues for his meticulous attention to detail and unique techniques that bring patients life-long results.
At our state-of-the-art facility, he leads the way with technologies that are proven safe and effective in treating gum disease and placing implants while achieving optimal results, with little to no downtime.
He is also one of a few providers of IV conscious sedation in South Florida.
Contact our Miami office today!
What are All-on-4 Implants?
These implants are a popular alternative to traditional dentures for replacing missing teeth. The procedure involves placing four implants into the jawbone, which then supports an entire arch of prosthetic teeth.
This advanced technique allows for a more secure and comfortable fit than traditional dentures, eliminating sore spots and preventing rubbing and chafing. Additionally, All-on-4 can be completed in one day, unlike traditional implants that require multiple surgeries.
Why Choose All-on-4 Implants?
These implants are increasingly popular because of their efficiency and comfort. By using four implants, this procedure can be finished in one day and has a very high success rate.
Many patients wonder if these implants are as stable as other tooth replacement options. Unlike dentures, this type of implant provides support and durability throughout the day and night. By using four implants to mimic an extended dental bridge, this treatment can provide stability while both eating and talking.
All-on-4 will help eliminate sore spots in the mouth. They can prevent rubbing and chafing to reduce the chances of inflammation or irritation. Implants feel natural because they do not cover the roof of the mouth.
Traditional implants also require bone grafting, but with All-on-4, most patients may not require a bone graft procedure.
Are you looking for an alternative to dentures?
Look no further! At Gallardo Periodontics and Implant Dentistry in Miami, Florida we specialize in All-on-4 treatments. Say goodbye to dentures and hello to a younger, more confident smile. Over 50% of Americans eventually get dentures. Decide whether these implants are the right choice for you. Don't wait — call today to schedule a consultation with our experienced team of dentists and achieve the beautiful smile you deserve.
An initial consultation with Dr. Gallardo and his dedicated staff will help evaluate a patient's current and previous oral health. After providing a medical history, the patient is encouraged to ask any questions they have about the All-on-4 procedure and other implant options. Goals and expectations are clearly examined, and you will be given a professional treatment plan tailored to your specific needs and preferences.
The All-on-4 dental procedure is typically done in one visit. Sedation is given before the procedure, and the patient will need a ride home. Depending on the patient, different types of sedation can be used to help implant patients feel comfortable and relaxed. These include nitrous oxide inhalation, IV conscious sedation, or oral anesthesia.
During the procedure, the patient's remaining teeth are extracted so the dentist can make an incision into the gums. This is designed to help shape the titanium rods. Only one dental implant will be used on each of the 4 arches. By placing implants at a specific angle, teeth can be secured without causing stress to the sinus cavities or alveolar nerve. A temporary denture is used directly after the procedure.
The recovery time varies for each individual but usually takes 12 to 16 weeks. Minor swelling and soreness are to be expected during the healing time. Patients are advised to rinse with salt water on a daily basis during their first week of recovery.
Who Qualifies for All-on-4 Implants?
Traditional implants typically require two surgeries. Since the implants are inserted directly into the jaw, it may take longer for the patient to heal than with newer methods. In some cases, restorations such as All-on-4 implants, which are bonded to the jawbone, can shorten the treatment process. This procedure can be done in one visit at our state-of-the-art dental office.
Full-mouth implants can benefit adults of all ages who need a full set of teeth. Regardless of oral hygiene, teeth can become damaged, due to environmental factors or genetics. Also, as people age, the need for replacement teeth increases due to a decrease in jawbone density or oral health conditions, such as gum tissue recession. In some cases, a custom prosthesis may be needed to ensure the best results.
In younger adults, accidents, particularly vehicle accidents or sports, are the most common causes of tooth loss. Without dental care, teeth may become loose and fall out. When teeth are missing, the alignment of the remaining teeth shifts, which can create chewing difficulty, an increased risk of tooth decay and periodontal disease, and a change in a person's appearance.
Patients benefit the most from this procedure when they are missing a significant number of teeth, usually more than four. Challenges of tooth loss can cause trouble when eating or talking. If it is not treated properly, the jawbone itself can be affected. The All-On-4 implant process replaces a full arch of teeth using fewer implant posts; at the same time, the jaw is effectively supported while creating a natural look and feel.
Tooth loss is not the only qualifier for this treatment. Many patients choose to have implant surgery to replace damaged or weak teeth that negatively impact their oral health. The All-On-4 dental implant procedure can also be used to replace crooked teeth when they are extremely crooked and badly positioned.
This oral surgery can also be used for patients experiencing bone loss. The implants are able to secure non-removable dental bridges without causing discomfort to the patient.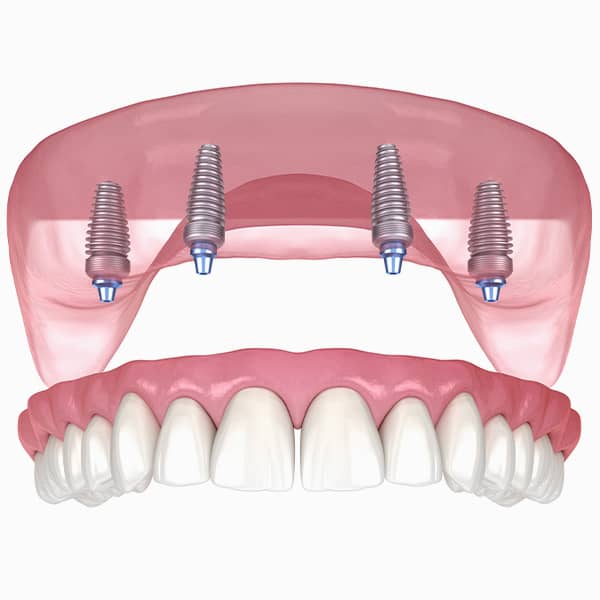 The Benefits of All-on-4 Dental Implants
Dental implant surgery can improve general oral health. By replacing missing teeth, the jawbone can be properly supported to help the existing teeth and allow for easier access between the teeth to facilitate flossing and brushing. Also, because dental implants can last an entire lifetime, they are often considered cost-effective.
There are several other reasons why teeth implants are sought out. Implant patients often enjoy improved speech, as even poor-fitting dentures can cause slurring or miscommunication. Non-removable implants also help with eating. Unlike dentures, implants can function like regular teeth. Food restrictions are significantly less common with improved chewing of dried dates, caramel, candy, and other favorite foods that will not remove or damage the implants.
Many people without teeth implants feel self-conscious about their appearance. Cracked, broken, or missing teeth can inhibit the way people interact with each other. Tooth implants can restore the natural look and feel of healthy teeth, along with self-confidence. In this case, implant treatment could be a suitable candidate for addressing these needs and improving one's everyday life.
Ideal Candidates for Same-Day Dental Implants
Same-day Fixed Dental Implants
Maintaining A Healthy Smile with All-on-4 Implants
Dental implants are a way to improve your oral health
Missing or damaged teeth that cause individuals to feel ashamed or embarrassed can affect their quality of life. Tooth implants are a way to improve your oral health quickly and effectively with no stigma attached, which is why is important.
For proper maintenance, it's important to follow the advice given by your oral surgeon. This may include using a soft bristle toothbrush and a Waterpik. Also, daily maintenance includes flossing after every meal, using a non-alcoholic mouth rinse, and making implant cleaning appointments with a dental professional.
These implants can last an entire lifetime. They are uniquely designed for the individual and can provide stability regardless of daily use.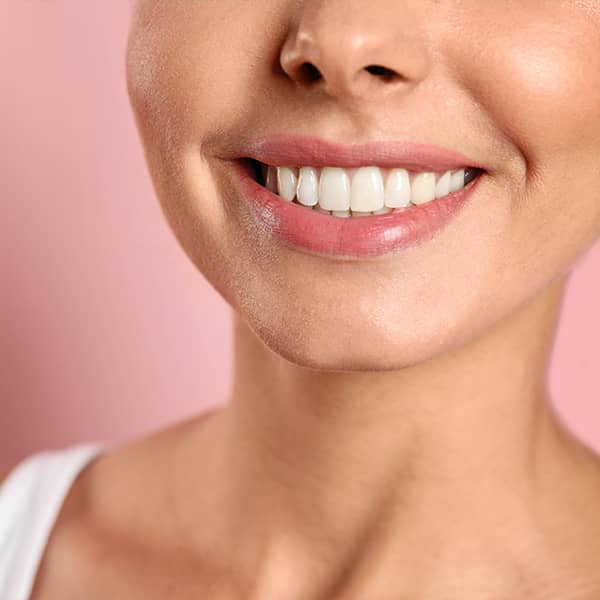 How Much Does All-on-4 Treatment Cost?
Because this is a medical procedure, the cost will vary. There are several things to consider when determining dental implant costs, including health insurance coverage or dental insurance plans, additional treatment, and the specific anesthesia that is needed. For the most accurate price evaluation, a consultation is recommended to learn the average cost and to be aware of any other additional costs.
The advertised cost of dental treatments can be misleading. While a set of removable dentures may cost less than full implants, they will have to be replaced. Since implants are permanent teeth, the cost is not recurring. With All-on-4 available, these implants can last an entire lifetime. They are uniquely designed for the individual and can provide stability, regardless of daily use. When properly maintained, they are effective for decades. Tooth implants serve as a top treatment option for suitable candidates, with crowns and bridges customized according to each patient's specific situation like size, shape, and location in the mouth.
All-ON-4 Implants Patient Testimonial
Committed to your results
"Went to Dr. Gallardo for all-on-4 dental implants. One consult visit and got my implants in one day on the next visit. They closed the practice to just me. Brought in the needed doctors and implant makers. Left at the end of the day with new teeth. Would highly recommend Dr. Gallardo and his team."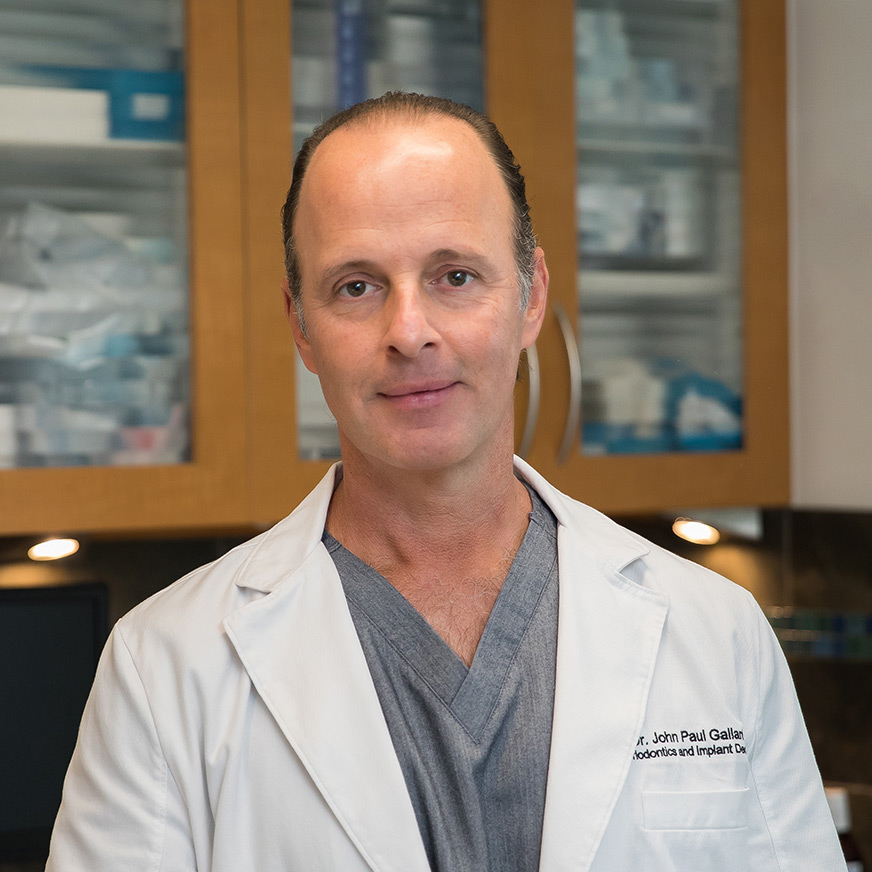 Dr. Gallardo has 30 years of experience offering dental implants and specialized periodontics to patients throughout South Florida.
Dr. Gallardo is a graduate from the University of Miami and received his Doctor of Dental Surgery degree from New York University College of Dentistry.
Accepted into the V.A. Medical Center General Practice Residency Program of the U.S Department of Veterans Affairs where he was honored with the "Outstanding Resident of the Year" Award.
He has lectured nationally and internationally to dentists and hygienists and has been sponsored by companies such as Procter and Gamble to speak on clinical topics related to gum disease and implant dentistry.
Dr. Gallardo remains a leader in periodontics and implant dentistry through his active and past involvement with University of Florida, Florida Association of Periodontists and North American Society of Periodontists.
Frequently Asked Questions