Full & Partial Dentures in Miami, FL
Are you missing teeth or looking for a more complete smile? Gallardo Periodontics & Implant Dentistry in Miami, Florida specializes in full and partial dentures to help restore your confidence. With over 30 years of experience in the field, you can rely on our professional team to provide high-quality services that will make it easier for you to eat, talk, and smile with ease. Our full and partial dentures are customized for a comfortable fit and natural look. Get ready to take back control of your beautiful smile!
Discover why patients from more than 38 states and 11 countries trust us
Dentures have long been a popular choice for individuals who are missing teeth. Not only do dentures restore the appearance of a full smile, but they also offer several other benefits that improve oral health and overall well-being.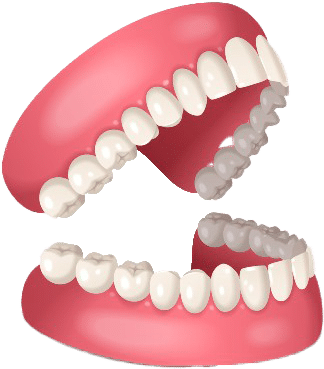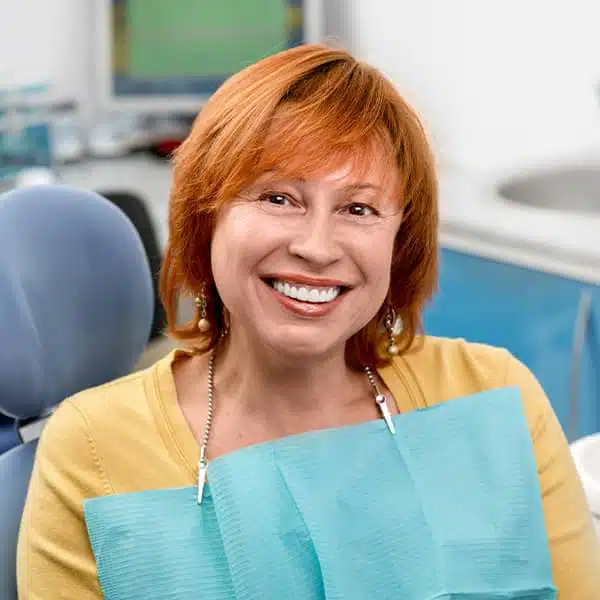 What is the Significance and Functionality of Full and Partial Dentures?
Full and partial dentures are a form of dental treatment used to replace missing teeth. Conventional dentures can be taken out easily. On the other hand, modern dentures, also known as permanent dentures, are more secure and offer additional stability for healthy teeth. Both full and partial dentures help you achieve a beautiful smile by filling gaps between your teeth and restoring the natural shape of your gums. With full dentures, artificial teeth cover the entire upper or lower jaw. With partial dentures, only a few missing teeth are replaced at a time.
At Gallardo Periodontics & Implant Dentistry, we understand that dentures need to be comfortable and durable. That's why our team uses only premium materials for full and partial dentures in Miami, FL to ensure the best results. We also provide comprehensive instructions on proper care for your new dentures because they can help you increase their lifespan and maintain their great look. With proper maintenance, these high-quality dentures have the potential to last many years!
Committed to your results
"I have been with Dr. Gallardo for the last 15 years and very comfortable with him and trusting him in the dental care he and his office provide. Thank you."
Our Work Speaks for Itself
Types of Dentures Explained
Dr. Gallardo offers the following types of dentures in different sizes and shapes.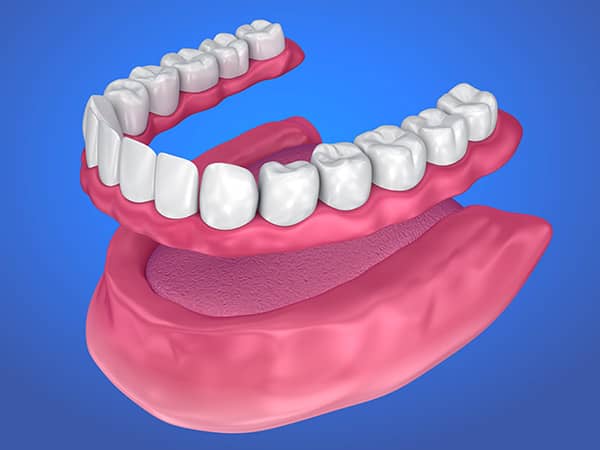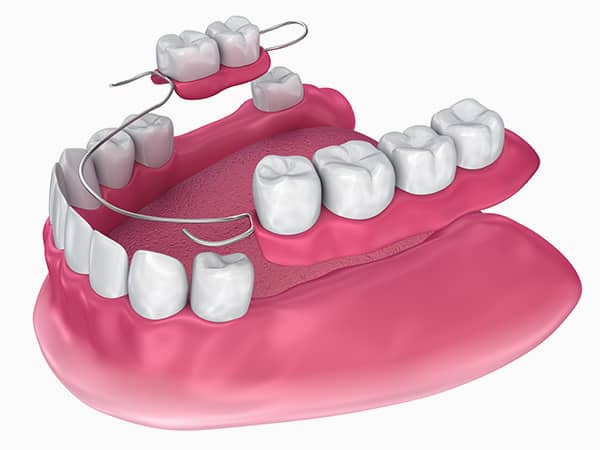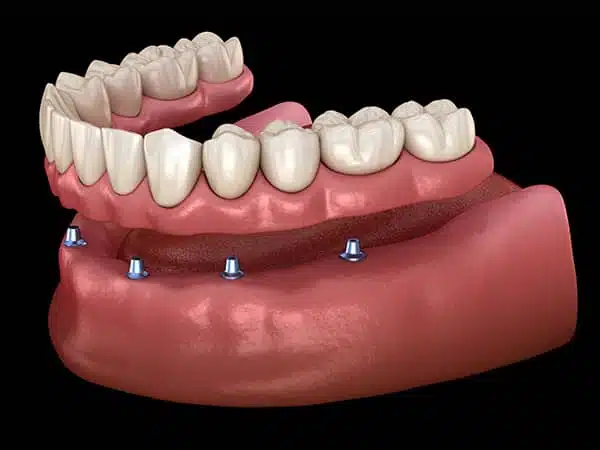 Cost of Full or Partial Dentures
Dr. Gallardo's Miami Beach office
The cost of dentures varies depending on the type of denture chosen and the denture materials used. Premium dentures are typically more expensive than their economy counterparts, due to higher quality materials and a greater level of customization. Depending on a person's dental insurance plan, some or all of the costs associated with dentures may be covered. Typically, the price range for complete sets of dentures can vary between $500 and $5,000.
In terms of materials, acrylic resin is usually used for full upper and lower sets due to its durability and affordability. Additional costs may include professional cleaning products for daily maintenance, as well as relining or rebasing every two years to maintain a good fit.
At Gallardo Periodontics & Implant Dentistry, we offer both premium and economy options for full and partial dentures in Miami, FL. So, our patients can always find an option that fits their needs and budget. Our team will work with you to ensure that your new smile is not only beautiful but also affordable!
Are Dentures the Best Option for Me?
Dentures are a good solution for dental patients who wish to restore the form and function of their dentition and who want to replace one or more missing teeth but may not be good candidates for dental implants.
When compared to implants, dentures are a less expensive, removable option that are custom created by a dental laboratory. A full set of dentures is best for patients who are missing the majority of or all their teeth, while different types of partial dentures can replace up to several missing teeth.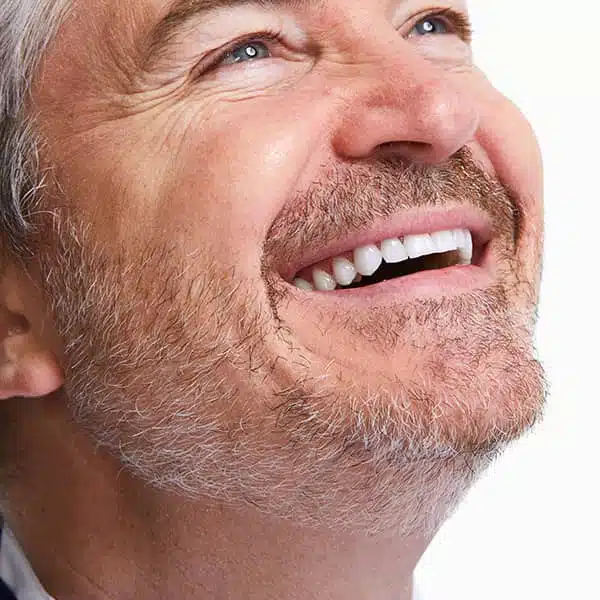 Candidate for Full or Partial Dentures
Denture patients typically have had a lot of dental problems throughout their life due to a lack of dental care, periodontal disease, or trauma. Tooth loss causes many different issues due to the role of the teeth in speaking and eating.
Patients may struggle to eat normal foods and can suffer nutritional deficiencies as a result. Not being able to participate in meals with friends and family can also impact one's social life.
Other social effects of missing teeth can include difficulty speaking. The teeth create a border for the tongue to rest in. However, when missing teeth create gaps in the border, speech can be impaired.
Oral Preparation for Dentures
A common procedure to undergo prior to wearing customized dentures is tooth extraction. Decay and infection are common reasons for removal and help to restore good oral health. It may be between 6 to 12 weeks after the extraction before the patient can receive dentures, though a temporary set of dentures can be fit over the gums in the interim.
Periodontal health is also important, as any disease of the gums or supporting bones and ligaments might delay the process for dentures. The dental professionals at Gallardo provide patients with unparalleled periodontal care and treatments, allowing for continuity of care at a single office. Often, in-office care is supplemented with at-home treatments for the best results.
Other routine dental work like teeth cleanings and fillings should also be completed before a partial or complete denture set is fitted. The health of any remaining teeth is important as they help support the system that is tailored for a patient's smile. In some cases, the dentist may provide a prescription for special toothpaste or an extra-strength fluoride mouthwash to care for the remaining natural teeth.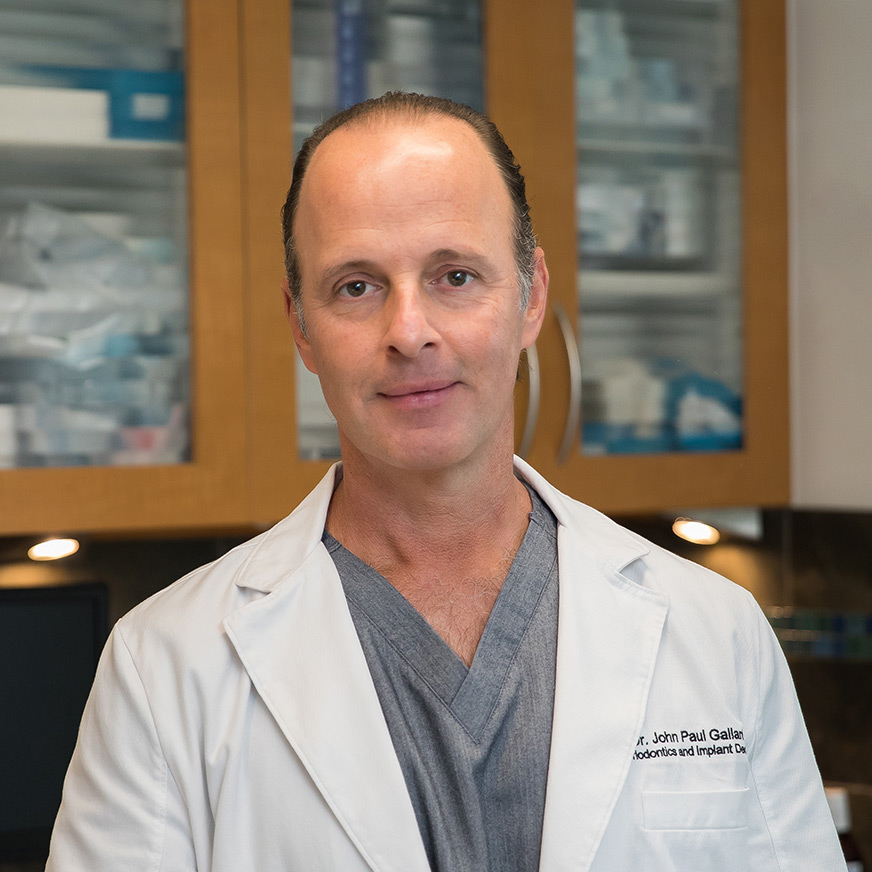 Gallardo Periodontics, Implant Dentistry, and IV Sedation of Miami, FL is a full-service dental clinic that brings together experts in various fields including general dentistry, cosmetic dentistry, sedation dentistry, periodontics, and orthodontics. Most patients can visit the office for all their dental care needs. This provides continuity of patient care and allows the various specialists to design each treatment plan using a team approach.
Dr. Gallardo has 30 years of experience offering dental implants and specialized periodontics to patients throughout South Florida.
Dr. Gallardo is a graduate from the University of Miami and received his Doctor of Dental Surgery degree from New York University College of Dentistry.
Accepted into the V.A. Medical Center General Practice Residency Program of the U.S Department of Veterans Affairs where he was honored with the "Outstanding Resident of the Year" Award.
He has lectured nationally and internationally to dentists and hygienists and has been sponsored by companies such as Procter and Gamble to speak on clinical topics related to gum disease and implant dentistry.
Dr. Gallardo remains a leader in periodontics and implant dentistry through his active and past involvement with University of Florida, Florida Association of Periodontists and North American Society of Periodontists.
Contact our Miami office today!
Screw Placement for Implant-Supported Dentures
The preparation process for this type of dentures is more extensive, requiring oral surgery for the placement of the screws in the jawbone to create a metal framework. The dentist will determine how many anchors are required, as well as how many can be placed during a single appointment. Over the next 2-6 months, the metal threads will fuse with the bone to create strong support for the new teeth. During this time, temporary dentures can be installed.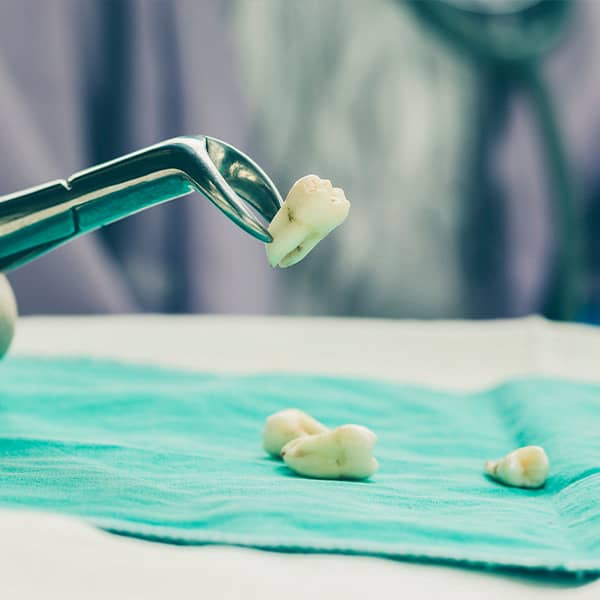 The Consultation for Dentures
Dr. Gallardo's Miami Beach office
The consultation for dentures might occur during a regular dental appointment at Dr. Gallardo's Miami Beach office, or at a scheduled appointment to discuss tooth replacement options. At bi-annual check-ups, patients might undergo dental X-rays and receive a comprehensive oral exam, both of which are necessary to begin the discussion of dentures.
The gum tissue must be healthy enough to support false teeth, so those who are candidates for dentures should have all existing dental health issues treated prior to the bite mold appointment, in case additional teeth must be extracted. If a patient is interested in having dental implants placed to support his or her dentures, the dentist must ensure that there is sufficient bone mass for this treatment option. The results of the impression are sent to a dental laboratory to create full or partial dentures.
Patients may be able to view previous denture patients' results to get an idea of how they might look with their false teeth. The dental specialists will provide information on how to properly care for the dentures and a suggested oral hygiene routine, products necessary for care, what can you eat with partial dentures, and how to keep any remaining teeth and the gums healthy. A proper fit can be achieved at home through expert guidance.
Commonly prior to wearing customized dentures is tooth extraction.
Typically made of an acrylic base
Conventional denture and partial denture placement require many of the same preparation steps, and they will be placed by the dentist during an office visit to Gallardo in the Miami area. Typically made of an acrylic base, these artificial teeth may be secured into place on their own, or with a bonding material for a tighter grip. The dentist can make any adjustments as needed and will discuss home care, including the best type of denture brush for nightly cleanings.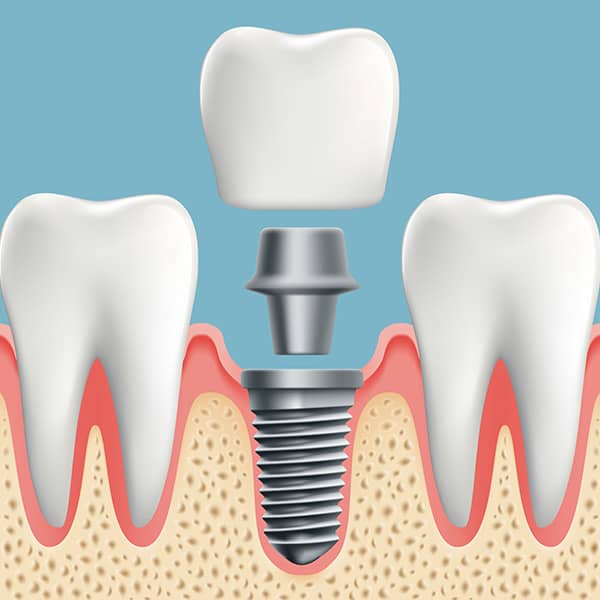 Is There a Recovery Period after Getting Dentures?
There is a recovery period after having screws implanted into the upper and lower jaws. but, after the dentist inserts any type of dentures, there is no standard recovery period. There is an adjustment period to the new teeth, and it may be difficult to speak and chew food initially.
There may also be some associated soreness, which should resolve with regular wear. Each treatment and dental case may differ, and the dentist can provide more relevant suggestions to patients based on their individual cases.
Risks of Getting Dentures
The dentist will take every precaution
All medical and dental procedures have some inherent risks. The dentist will take every precaution to prevent or mitigate the following rare, but possible complications:
Infection
Ulcers
Abscess
Pain
Bleeding
Swelling
Discomfort
Poor fit
Full and Partial Dentures FAQs