Whether your tooth loss is the result of disease, decay, or injury, it can make you appear older than you really are and take a toll on your self-esteem. Tooth loss can also cause major challenges when eating or speaking. Fortunately, dental implants can offer you a comfortable and long-lasting solution to tooth loss so that you can feel confident in your own skin and improve your overall quality of life. Dr. John Paul Gallardo, of Gallardo Periodontics and Implant Dentistry, has performed countless successful dental implant procedures in the Miami area. Dr. Gallardo is passionate about helping patients improve their smiles and their lives by replacing their missing teeth with dental implants.
Dental Implants Defined
Dental implants are defined as artificial tooth roots that offer a permanent base for fixed, replacement teeth known as "crowns". They are an effective and popular solution for patients who have lost one or more adult teeth. Since dental implants fit, feel, and function like natural teeth, they are considered the gold standard of dental restoration procedures.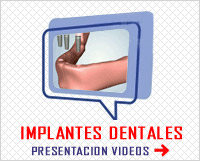 There are three parts that comprise dental implants. The actual implant is a screw that serves as a root for the new tooth. Its purpose is to permanently anchor the new tooth to the jaw. The second part is called the abutment. It's a permanent connector that can be removed and supports a tooth or set of teeth. The third part is the crown and the part of the tooth that is visible. In most cases, crowns are made out of porcelain to ensure durability and an attractive appearance.
Dental implants may be used to replace a single tooth, multiple teeth, or a complete set of damaged teeth.
* Each patient is unique and individual results may vary.
Benefits of Dental Implants
Dental implants stand out from other restorative dental treatments because they replace the entire tooth, including the root. When patients receive dental implants, they will feel as if their natural teeth are in their mouth. They'll be able to function normally and will likely forget they have dental implants in their mouth most of the time.
Additionally, dental implants are long-lasting, especially when patients adhere to good oral hygiene practices. They offer a natural and beautiful appearance, do not lead to tooth decay or sensitivity, seamlessly integrate into the jawbone. Implants can even strengthen the jawbone, preventing facial collapse and bone loss.
Good Candidates for Dental Implants
Good candidates for dental implants are individuals who would like to replace one, several, or all of their teeth and are not interested in bridges or dentures. They should have healthy gums and be an adult with a jawbone that has completed the growing phase. Anyone who smokes, uses alcohol excessively, has uncontrolled gum disease, diabetes, or cancer may not be a good candidate for this procedure. Dr. Gallardo will evaluate each patient's condition on an individual basis and let them know whether dental implants are a viable treatment option.
Preparing for Dental Implant Surgery
To ensure a successful dental implant procedure, Dr. Gallardo recommends that patients adhere to several pre-surgery instructions. They should prepare smoothies, soups, and other softer foods in advance so that they have something to eat when their gums are tender and they may not be able to chew hard foods after the surgery.
Patients should also refrain from planning important events until at least a week after dental implant surgery. Fasting for a few hours before the procedure and arranging for a ride home are vital as well.
What to Expect During Dental Implant Surgery
Dental implant surgery involves a three-phase process that typically takes several months to complete. It begins with Dr. Gallardo numbing the site by administering local anesthesia. Then, he places the implant over the jaw and covers it with gum tissue. The dental implant will need to integrate into the jawbone for three to six months after this process is completed. Temporary crowns will be placed to cover the implant posts.
In the next phase, Dr. Gallardo attaches a post to the implant and allows the gum tissue to grow up around it. Sometimes, the implant and post will be placed at the same time.
During the last appointment, a customized, permanent crown is attached to each implant post. After this, patients can enjoy their new smile and care for the implants just as they would their natural teeth.
Recovering From Dental Implant Surgery
Following dental implant surgery, Dr. Gallardo will provide special aftercare instructions. Patients will need to refrain from rinsing, spitting, or touching the wound on the day of surgery. They should expect some bleeding or redness for 24 hours. In the event of excessive bleeding, patients are encouraged to bite on a gauze pad that is placed directly on the wound for half an hour.
In order to reduce swelling, which is another normal side-effect of dental implant surgery, Dr. Gallardo recommends that patients apply an ice bag or towel filled with ice on the cheek in the area of the incisions. If possible, the ice should be applied as much as possible for the first 48 hours after the procedure.
Patients are encouraged to drink plenty of fluids and avoid hot foods or liquids for a short period of time after the surgery. Soft foods should be prepared in advance and eaten on the day of the dental implant procedure. To alleviate any pain, pain medications are suggested and will be prescribed as needed.
Lastly, patients must practice good oral hygiene to ensure optimal healing. Dr. Gallardo will explain how they can properly care for their teeth and gums and may prescribe a special oral rinse.
Related Articles
* Each patient is unique and individual results may vary.
Frequently Asked Questions About Dental Implants
Will dental implants affect the way I eat and speak?
One of the greatest benefits of dental implants is that they feel and function like natural teeth. Therefore, you'll be able to eat and speak as you normally would. You won't have to worry about slipping or sliding and will enjoy the freedom of eating your favorite foods without any discomfort.
Do dental implants require special care?
Once your dental implants are secured in place, they will last many years as long as you keep your mouth in optimal condition and prioritize good oral hygiene. You'll need to brush and floss your teeth each day and visit your dental professional on a regular basis for routine exams and cleanings.
Are dental implants painful?
Fortunately, most of our patients report that their dental implants led to minimal pain. Dr. Gallardo uses a variety of advanced techniques and offers detailed aftercare instructions to ensure you are as comfortable as possible during and after the procedure.
What are dental implants made of?
There are a number of materials that can be used to make dental implants. However, titanium and zirconia are typically used because they are biocompatible and can create a strong foundation for replacement teeth.
Why are dental implants preferred over removable dentures?
Every patient is different. However, dental implants are typically recommended to patients over removable dentures for a number of reasons. The main reason is that they can make chewing easy and restore 70% or more of your natural ability to chew.
What makes dental implants so popular?
Dental implants are popular because they offer a natural-looking and natural-feeling replacement for missing teeth. They do not slip or click when talking, laughing, or eating. With dental implants, you can feel more confident in social situations while maintaining the health of your jawbone and keeping your facial structure intact long term.
How many dental implants will I need?
The number and placement of your missing teeth will dictate the number of dental implant posts you'll require. Dr. Gallardo typically recommends one implant to support a single dental crown and replace one tooth, two implants to support a fixed bridge restoration and replace two or more teeth, and three to six implants to replace any number of missing teeth.
Are there any risks associated with dental implant surgery?
Fortunately, dental implants have a 98% success rate. However, since they do involve surgery, there are some risks involved that include injury to the adjacent teeth, infection, and loss of the implant. Dr. Gallardo is a dental implant specialist and uses advanced techniques and safety measures to reduce the risk for complications.
When are bridges or dentures recommended over dental implants?
While dental implants are a great option for many patients, they are not ideal for those who do not have a strong and sturdy jawbone. If your jawbone is weak or you do not have the proper jaw structure and strength for a dental implant, Dr. Gallardo may suggest a bridge or dentures instead.
Why Choose Gallardo Periodontics and Implant Dentistry
Dr. Gallardo of Gallardo Periodontics and Implant Dentistry is a huge advocate of dental implants. He has successfully completed many dental implant procedures in the Miami area and makes it a top priority to get to know each and every patient's unique situation so that an individualized restoration plan can be designed.
If you are seeking a highly qualified and experienced periodontist to perform dental implant surgery, Dr. Gallardo is an excellent choice. He will take the time to get to address all of your questions and concerns and ensure that you end up with the beautiful, long-lasting results you're hoping for.
Schedule a Dental Implant Consultation at Gallardo Periodontics and Implant Dentistry
If you are self-conscious about your missing tooth or teeth, we encourage you to schedule a dental implant consultation at our modern Miami area office as soon as possible. We look forward to learning more about your needs and can't wait to help improve the aesthetics of your smile as well as your oral health. Call us at 305-547-8687 to schedule a private consultation today.