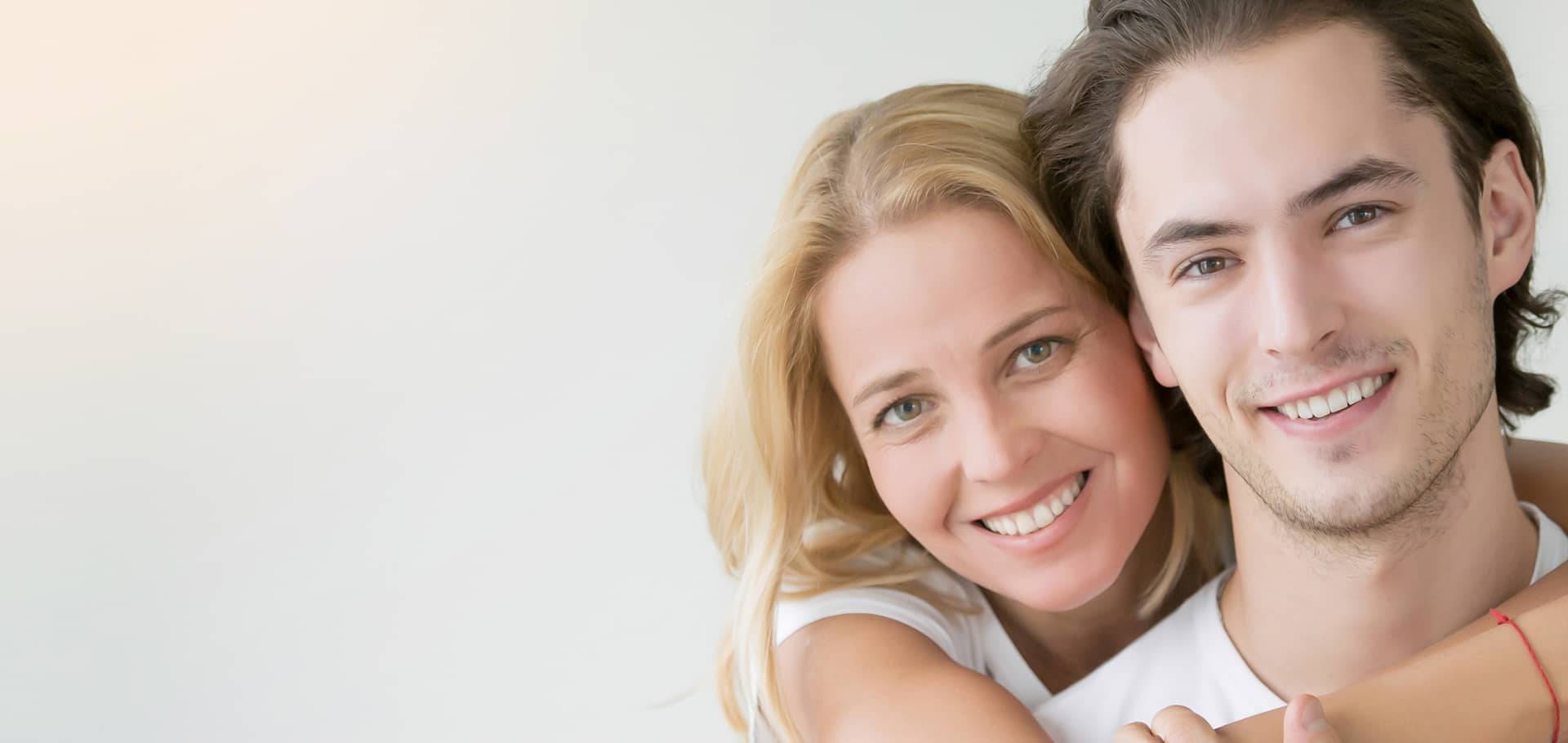 Laser Gum Depigmentation in Miami, FL (Gum Bleaching)
Many times, the early stages of periodontal disease are best treated with non-surgical periodontal therapy. This usually consists of placing a fine ultrasonic cleaning tip in between the tooth and gum tissue to remove any plaque and calculus below the gum line. Interested in non-surgical treatments in Miami, FL? Gallardo Periodontics & Implant Dentistry are experts in gum disease treatments.
As its name suggests, dark gum pigmentation refers to a discoloration, or pigmentation, of the gums in the mouth. The condition can affect the entire gums, or just patches of the gums. Though it is not a life-threatening condition, the quality of your smile can be severely impacted if it goes left untreated. Since the gums are a visible frame around your teeth, gum discoloration can have a negative impact on the overall attractiveness of your smile, as well as your self-confidence. For this reason, this cosmetic procedure is becoming more and more popular among those interested in modifying their physical facial appearance. At the Miami dental office of Dr. Gallardo, we offer patients laser gum depigmentation (Gum Bleaching) to treat discoloration in the gums.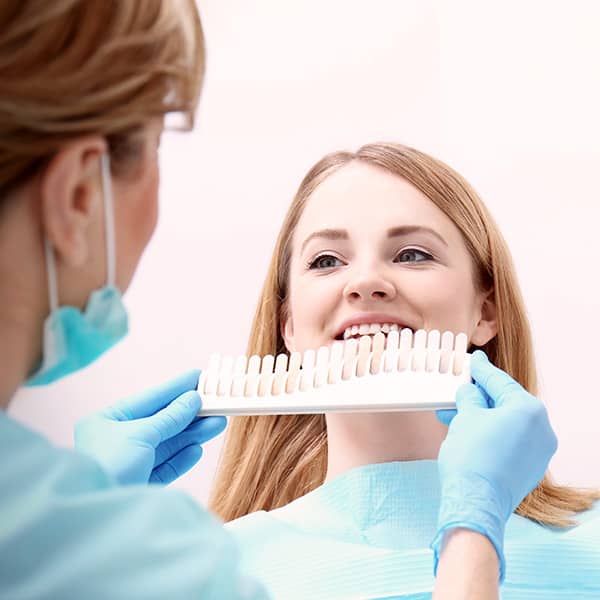 What Causes Dark Gums?
Like the color of your hair and skin, gum discoloration is primarily a genetic predisposition and is directly linked to skin conditions. It is not an indication of unhealthy or diseased gums, but many patients feel that it takes away from the attractiveness of their appearance and is the reason so many people opt to have this popular cosmetic procedure. Discoloration of the gums may affect the entire area of the gums or only patches of the gums, and is more easily viewed in individuals with gummy smiles.
In many cases, dark spots on the gums appear as a result of physiologic gingival hyper pigmentation, a condition that is caused by the deposition of the melanin pigment inside the gums. Melanin, a natural substance in the body that is responsible for the hair and skin pigmentation in people with darker complexions, works to protect the deepest layers of the skin by absorbing harmful UV rays from the sun. Just as our skin has the ability to increase the melanin discharge based on our amount of exposure to sunlight, gum hyper pigmentation can also increase as a result of our chronic exposure to certain irritants, such as cigarette smoke and smokeless, or "dipping", tobacco.
Pigmentation associated with smoking is called "smoker's melanosis". It is more easily seen in those with a light complexion and gums that are naturally pinkish in color. It appears most commonly as a brown band of color just beneath the gum line. Fortunately, it is a benign condition that can slowly but gradually reverse itself when the patient ceases smoking.
In addition to genetics and smoking, physiologic gingival hyper pigmentation can also be caused by the following factors:
Gum disease resulting from poor oral hygiene.
Endocrine disorders such as Peutz Jeghers Syndrome, Addison's disease, and Von Recklinghausen's disease, all of which are associated with increased melanin levels.
Certain medications, such as antimalarial agents and minocycline.
During placement or removal of metallic fillings, the shavings can in rare cases embed themselves into the gums, resulting in blue, black, or grey spots of discoloration on the gum tissue. These spots of discoloration are known as amalgam tattoos.
Need a dentist?
Contact our Miami office today!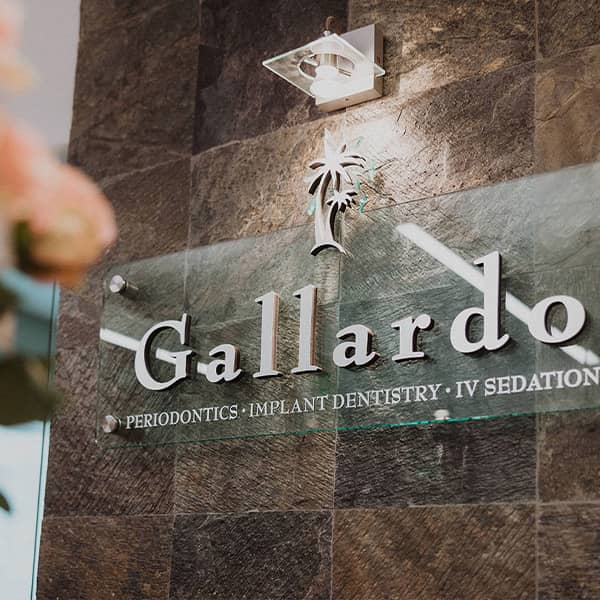 How Does The Laser Gum Depigmentation Work?
Dr. Gallardo has adopted the use of the laser to easily and painlessly remove those unsightly melanin spots on the gums with little to no recovery time. Procedures to remove dark gum pigments are costly and extensive with traditional surgical methods. This technique is designed to be minimally invasive, quick recovery, less discomfort, and immediate in its results. And, gum depigmentation side effects are not common thanks to the precision of the laser. At Gallardo Periodontics & Implant Dentistry, we strive to bring the very latest in cutting edge technology that is FDA approved. Our Laser Periodontal Therapy has been available in our office since 2009. The laser is a very delicate tool that we can use for many different types of procedures. LANAP® (Laser Assisted New Attachment Procedure) is another patented and FDA approved laser therapy which allows us to easily and painlessly clear infected areas under the gum tissue. Our office continues to innovate with the technology available to bring the very best oral health care to our patients.
Benefits of Gum Bleaching
LANAP® offers many benefits
LANAP® offers many benefits and produces the same long-lasting results as traditional surgeries, including the ability to stop and reverse the effects of gum disease. The quick and painless procedure requires no cutting or sutures, so patients can expect to resume their normal activities immediately following the procedure. Compared to traditional surgeries that could require 4 one-hour sessions, LANAP® can often times be completed in just a single office visit plus two follow-up appointments.
How Much Does Laser Gum Depigmentation Cost?
We offer our patients a free benefits check during the time of their office visit. Pricing for the procedure will be determined by Dr. John P. Gallardo once an assessment has been made. For pricing specific to your needs, please call us today at 305-447-1447 or Click here for your consultationclick here to set up your consultation! At Gallardo Periodontics & Implant Dentistry, we make it our mission to deliver the absolute finest gum depigmentation laser Miami has to offer, so you never have to worry about the quality of care you will receive!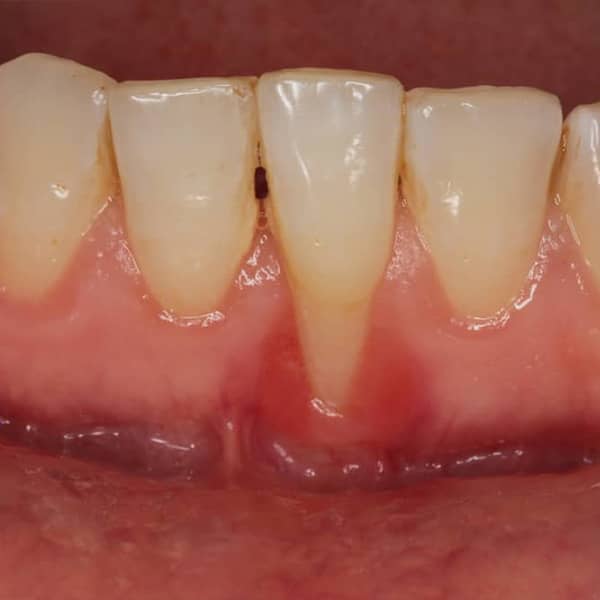 Frequently Asked Questions About Laser Gum Depigmentation
What laser gum depigmentation office is near me?
If you live near Miami, FL, Gallardo Periodontics and Implant Dentistry offers laser gum depigmentation among its services, and is conveniently located at 2020 SW 27th Ave Miami, FL 33145
Why choose Dr. Gallardo