Everyone deserves to have a healthy, beautiful smile. However, achieving that smile can be difficult for many, particularly when it comes to finances. Fortunately, financing a periodontal or dental implant treatment has now become simpler and more hassle-free than ever before. At Gallardo Periodontics and Implant Dentistry of Miami, Florida, we accept cash, cashier's checks, credit cards and debit cards. If you need additional payment options, please read below how we can help you achieve the healthy and beautiful smile you deserve!
In-house Financing
One of the easiest ways to achieve a healthier smile is through our convenient in-house financing option. No credit check is ever required, and with just a small down payment at the beginning of your treatment, you can pay off your desired procedure through monthly payments.
Care Credit
Think of CareCredit as your own health, wellness and beauty credit card. Whether it's oral surgery, periodontal treatment, or dental implants, you shouldn't have to worry about how to get the procedures you want. That's why we're pleased to accept the CareCredit health, wellness and beauty credit card. CareCredit lets you say "Yes" to recommended surgical and non-surgical dental procedures, and pay for them in convenient monthly payments that fit your financial situation.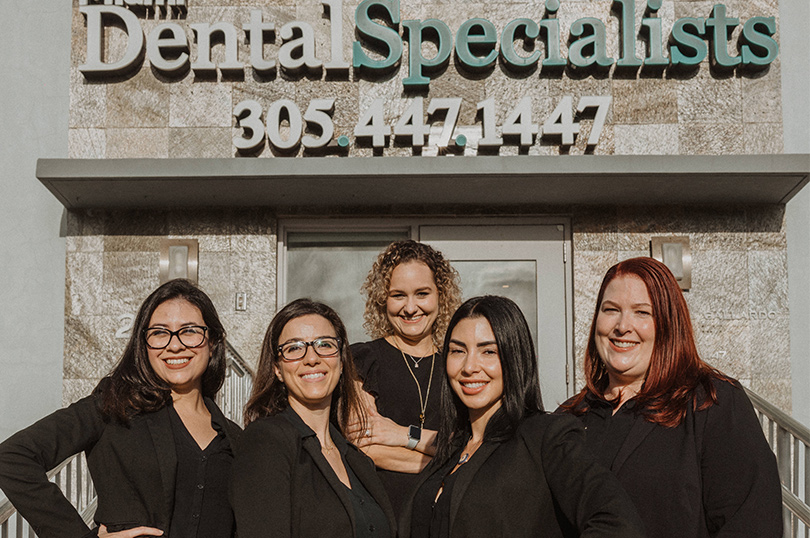 Lending Club Patient Solutions
Lending Club provides patients with payment plan options for elective medical and dental procedures. They offer low monthly and affordable payment plans with no initial payments, no prepayment penalties, and no hidden fees. The application process is easy and approval is quick. Apply online or call today: (800) 630-1663.
Dental Insurance
Our office works with many dental insurance companies. If you do not have dental insurance or your procedure is not covered by insurance, you may contact one of the above companies for pre-approval. If you call our office prior to submitting your application, we will help you to determine the amount that you need to request. Our patients have found the application process to be easy and hassle free. In most instances, you can apply online, by phone or by fax, and approval is quick. If you are declined, remember that you may find another company that suits you better or you may be able to apply with a co-signer to improve your credit rating.
We are happy to assist you with any help that you need. For additional financing questions, please call our office at (305) 447-1447.

We accept all major credit cards.