Sedation Dentistry Miami, FL
Unlike general anesthesia where a patient is completely unconscious, asleep, and unable to respond, patients under Conscious Sedation, are able to respond to commands and breath on their own. Gallardo Periodontal and Implant Dentistry located in Miami, FL, have specialized training and special certification in sedation dentistry.
Unlike general anesthesia where a patient is completely unconscious, asleep, and unable to respond, patients under Conscious Sedation, are able to respond to commands and breath on their own.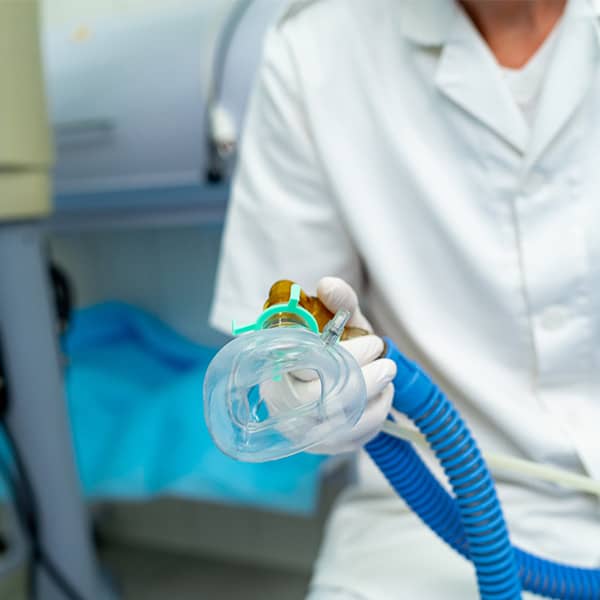 Sedation Dentistry refers to the way a dentist manage people who have:
High fear of needles or going to the dentist
Traumatic dental experiences
Difficulty getting numb
Significant gag reflex
Very sensitive teeth
Complex dental problems
Limited time to complete dental care
Patients in Miami who:
Are bothered by the noises, smells and taste associated with dental care/oral health
Are afraid or embarrassed about their teeth
Need a dentist?
Contact our Miami office today!
Types of Dental Sedation
There are several types of dental sedation available. Your child's dentist will recommend the best option based on the situation. Options include:
Oral sedation—a pill that is taken shortly before a dental procedure to calm the patient down. The patient will still remember the experience and will not be asleep.
Nitrous oxide/"Laughing Gas"—similar to oral sedation, inhaled nitrous oxide is intended to produce a calming effect, but the patient will be awake.
Computer-generated anesthesia— this form of sedation delivers anesthetic with precision using a tiny needle. The patient is awake, but will not feel any pain.
IV sedation—delivered through an IV, this type of sedation is very deep and the patient may not remember any portion of the treatment. It is most often used for very extensive procedures or patients who are extremely scared of dental work or have special needs.
Oral Sedation
Also called pill sedation, this method involves simply taking a pill before the dental treatment. While used heavily by less-trained dentists due to ease of use, pill sedation is not reliable on its own and does not result in full amnesia. Additionally, the results can vary from patient to patient, making it hard to predict the effects. Although it typically uses many of the same medications as IV sedation, the pills take much longer to absorb, so this method requires a long delay in cases where more medication is needed. Since oral sedation is less effective and more unpredictable, we prefer to use it only as a mild relaxer if needed.
IV Conscious Sedation Dentistry
Used by our specially trained and certified dentists, IV Conscious Sedation administers medication directly to the bloodstream. Since IV sedation requires such specified training and is strictly overseen by our State Board of Dentistry, we are among just 4 to 6% of dentists nationwide that routinely use this method in our practice. The advantage of this method is that the doctor can easily and instantaneously administer more medication if the patient is insufficiently sedated. Additionally, the drugs used in intravenous sedation are more effective than the same medications taken by mouth, which means that this technique is associated with more profound amnesia.
Computer-Generated Anesthesia
One of the most advanced methods offered by dentists today, computer-generated anesthesia uses a tiny needle to painlessly deliver the anesthetic to precise locations. The computer tracks the flow of the medication to deliver the correct amount to be both comfortable and effective while also being easily adjustable. Highly-trained dentists can use this method to provide a precise enough dose to anesthetize a single tooth, but it can also be used more broadly in larger areas of the mouth. This leaves the patient fully conscious and awake but completely eliminates pain during the procedure.
Inhalation Conscious Sedation | Nitrous Oxide/Oxygen Sedation
Nitrous Oxide, or Oxygen Sedation, is popularly known as laughing gas and is the most common method of sedation for most dentists. It is given through a small breathing mask that is placed directly over the patient's nose, allowing them to inhale the gas. With this method, the patient retains normal bodily functions and can breathe independently. This method has the benefits of being simple to administer and having very few side effects, as well as being quickly removed from the body after the procedure. However, it does leave the patient awake and produces no memory loss, making it best for patients with mild anxiety who simply wish to take the edge off.
When is Sedation Appropriate?
Talk with your child's dentist about your options
If possible, it's always best to help kids overcome any fear they may have about going to the dentist before you decide to pursue sedation dentistry for routine preventative care. Except for rare cases, children should not need to be sedated for dental cleanings and similar procedures.
However, if your child is extremely scared of the dentist or needs more extensive dental work, then sedation may be the safest option. Talk with your child's dentist about your options and ask for a recommendation. They will be able to help you decide on a treatment plan that's right for your family.
How Many Teeth can be Removed in One session?
Sedation Dentistry in Miami, FL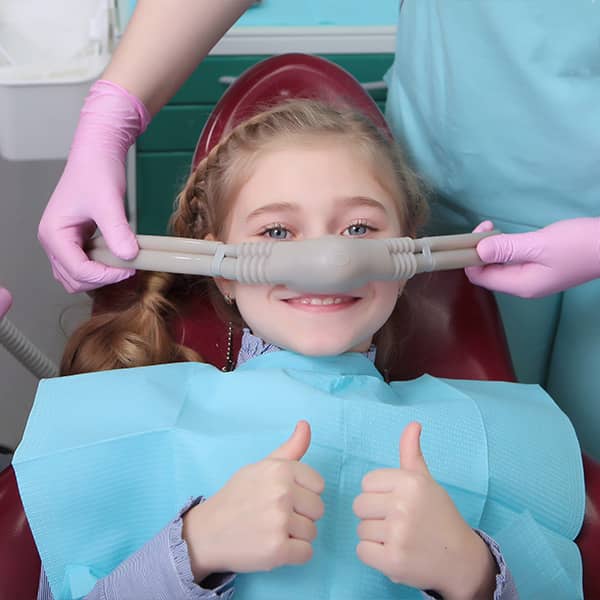 Is Sedation Dentistry Safe For Kids?
Visiting the dentist can be stressful for people of all ages. Dental professionals know that having your teeth worked on is not always a comfortable experience, and they do their best to prevent any negative experiences by providing gentle preventative care and using anesthesia when needed during procedures to prevent pain.
When it comes to kids, the experience of visiting a dentist can be especially scary. Young children may not know what to expect, or they may have had a bad experience in the past that has made them fearful of all future dental visits. It can be tough for parents to ensure that their kids get the dental care they need while ensuring that their experience at the dentist isn't traumatic.
Sedation dentistry, which involves the use of sedatives to relax a patient during dental procedures, is a service that some highly-qualified dentists offer. It is a great option for adults who need major work on their teeth, or for those who are extremely fearful of dental work and need it in order to feel comfortable and safe.
But is sedation appropriate for children? Obviously, safety is the top priority for parents and dentists. Here's what you need to know about sedation dentistry for kids.
Sedation Dentistry FAQs
What is a sedative?
A sedative is a broad term for medications that produce a calming, relaxing, or sleeping effect. They are becoming widely used in both general and cosmetic dentistry to produce a more efficient and effective treatment session without pain or anxiety.
Are there side effects to taking sedatives?
Most side effects to sedatives are either desirable, such as amnesia regarding the procedure, or residual, such as continued sleepiness for several hours after the procedure. Occasionally, though, there may be problematic drug interactions, so it's important to discuss your other medications with your dentist before the procedure.
What will I experience after taking sedatives?
Most patients become very calm and relaxed shortly after sedation begins. Depending on the dose of the sedative, you may find yourself relatively alert still or very sleepy. In most cases, the sedative will make the time seem to pass very quickly and will likely leave you unable to remember much or all of the procedure.
What special training should my doctor and the staff have in order to administer sedatives?
In most areas, sedation dentists are required to be trained or specially permitted. There are a number of private organizations such as DOCS Education that provide thorough training in sedation. In some cases, the full dental team is required to have training in sedation in order to be adequately able to monitor care and respond to emergencies.
Do patients need to prepare for the sedation?
Your preparation will depend on the medication used. In some cases, you'll need to avoid food or water on the day of the procedure. You will probably also need to arrange for someone to drive you to and from your appointment, since you may be too groggy to drive safely after your visit. During your initial consultation, we will fully review the steps you'll need to take before your sedation dentistry procedure.
What will the recovery be like?
In most cases, patients should plan to take the remainder of the day to rest and recover, although the exact length of time will depend on both the sedation method and the procedure. You'll need to avoid driving or operating machinery for a full 24 hours in most cases, and you should take particular care to remain hydrated.
What sedation dentistry office is near me?
If you live near Miami, FL, Gallardo Periodontics and Implant Dentistry offers sedation dentistry among its services, and is conveniently located at 2020 SW 27th Ave Miami, FL 33145
Why choose Dr. Gallardo