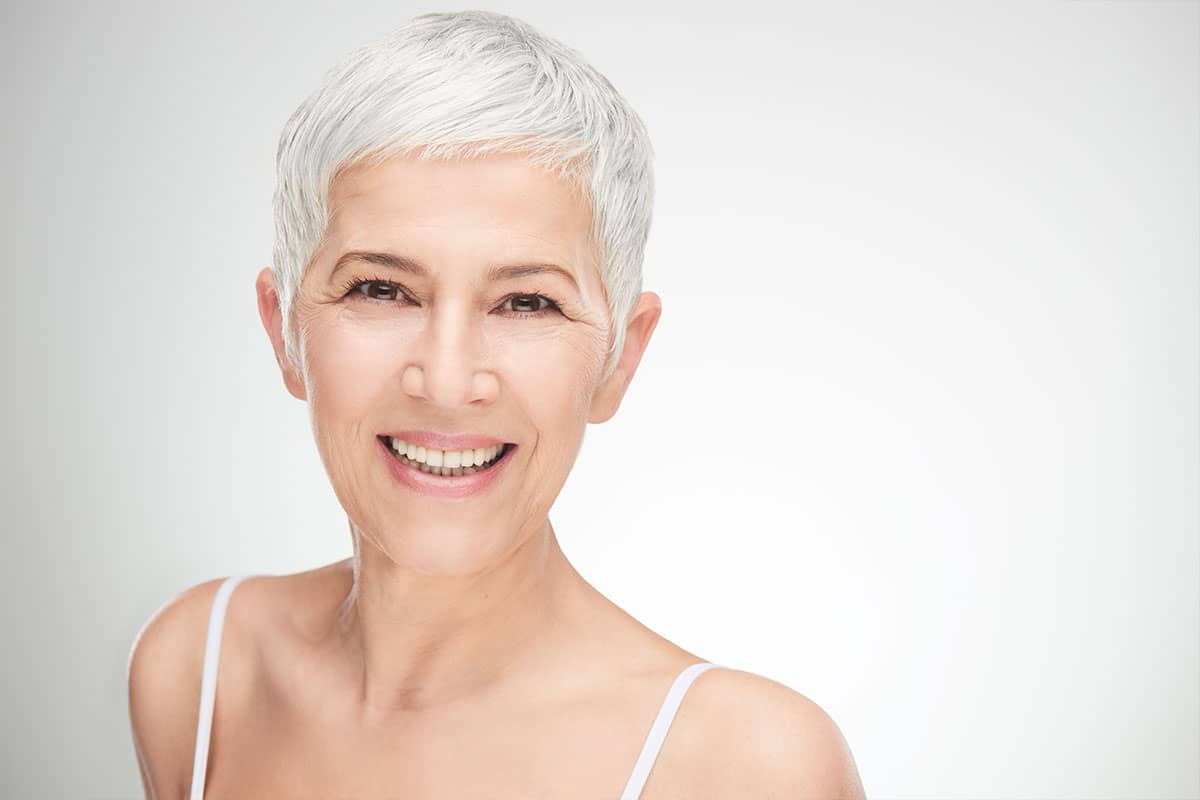 Getting older causes a good number of changes to your body. You might notice more lines on your face and skin or that you're not able to lift as much as you once could or that it takes you little longer to get from point A to B. Your mouth also changes as you get older, and your risk for certain conditions, such as gum disease, cavities and tooth loss, can increase. In some cases, the process of aging plays a big part in changing your teeth. In others, external forces can contribute to your dental concerns.
Medications, Dry Mouth and Cavities
Many people think of cavities as a problem that only affects the young. By the time you've reached your 60s, you should know how to brush and floss well enough to keep tooth decay away. But, according to the National Institute of Dental and Craniofacial Research, more than 90 percent of people over age 65 had cavities in their teeth. Nearly 20 percent of seniors had untreated tooth decay and cavities.
Getting cavities as an older adult might not necessarily be linked to poor oral care habits. In many cases, the presence of cavities is linked to taking certain medications for chronic conditions. Many medications cause dry mouth, which creates an ideal environment for decay-causing bacteria to grow. There are number of ways to deal with dry mouth, including adjusting the dose of your medication (with your doctor's guidance), drinking more water, and using oral moisturizers. Your dentist can also apply a fluoride gel or varnish to your teeth to give them a bit more strength and protection against decay.
Gum Disease and Aging
Gum disease also tends to be more common in older people. According to the Centers for Disease Control, about 70 percent of people over age 65 have some form of gum disease, from mild to severe. Although symptoms can be very apparent in the later stages of the condition, in the early stages, they can be hard to miss, which might be one of the reasons why it is so common.
Treating the disease can usually reverse it. The most appropriate treatment will depend on how far the gum disease has progressed. Some patients recover after a non-surgical, deep cleaning, while others need surgical options such as gum grafts or bone grafts. Seeing a dentist or periodontist on a regular basis means that you can spot gum disease before it has a chance to progress or keep the disease from recurring.
Losing Teeth
Tooth loss is often associated with aging. While older people can lose their teeth and are more likely to have implants or dentures than young people, there's no reason why a person must lose his or her teeth when getting older.
One reason why people are more likely to lose teeth as they age is because the teeth become less sensitive. The nerves in the teeth become smaller, and a person is less able to feel pain related to tooth decay or gum disease. Often, the condition isn't treated until it's too late and the tooth is beyond saving.
Luckily, it's rather easy to prevent tooth loss by taking good care of the teeth and by seeing a dentist often. If a person does end up losing one or more teeth, the solutions available today are more convenient and more natural looking than those available in the past. For example, a patient can have an implant to replace a single tooth that looks and feels like a natural tooth. Implants are permanently positioned in the mouth, so a patient doesn't have to remove them for cleaning or worry about swallowing them.
Smoking and Aging
Even if a person has reached his or her 70s or 80s as a smoker, without facing lung disease or other conditions, it's still a good idea to quit. Smoking makes a person more likely to suffer from gum disease and other oral health problems, including oral cancer. According to the National Institute of Dental and Craniofacial Research, smokers are more liking to be missing teeth, too. Current smokers over age 65 had an average of slightly more than 15 teeth, while non-smokers over age 65 had an average of 19 teeth. Nearly 50 percent of current smokers over age 65 had no teeth left.
As you get older, the need to see a dentist or periodontist on a regular basis increases, not decreases. Keep your teeth and gums in the best shape possible for the rest of your life by working with your dentist. If you are in the Miami area and are in need of a periodontist, contact the office of Dr. John Paul Gallardo. Call (305) 447-1447 to schedule a consultation today.