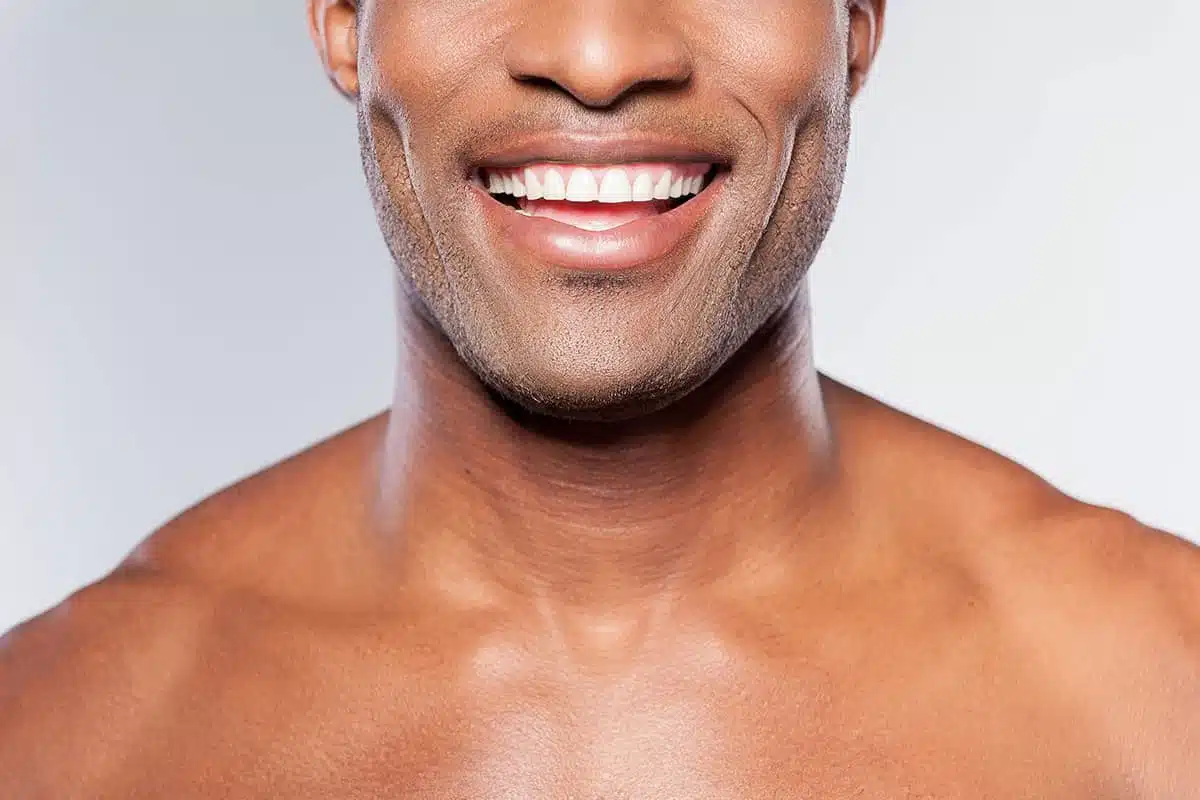 You're brushing your teeth when you notice that some of them look longer than the others. When you run your tongue over the surface of your teeth, you feel a small notch or bump at the gum line. Both are signs that your gums are receding. While gum recession might sound like a small issue, it can have a negative impact on your oral health, putting you at greater risk for tooth loss, severe gum disease and tooth decay.
Why Do Gums Recede?
Gums recede for several reasons, some of them beyond your control and some of them within your control. Your family history and genes might be part of the reason why your gums are receding, for example. If your mom or dad had gingival recession, it's likely you will, too.
Not keeping up a good dental health routine can also lead to gum recession. When you don't floss daily or skip brushing your teeth, you allow plaque to build up. The plaque hardens into tartar, which builds up on the teeth and below the gum line, pushing your gums away from the teeth. While you can take care of plaque on your own at home, only your dentist can remove tartar buildup from the teeth.
While a lack of dental hygiene habits can lead to receding gums, being too vigorous with your oral hygiene can also contribute to gum recession. Brushing your teeth very hard or with a brush that has hard bristles can cause erosion of the enamel. Without the enamel to hold on to, your gums can pull away.
Some style choices or habits can also contribute to gum recession. For example, smoking usually increases the amount of plaque in the mouth, which makes it more likely for your gums to recede. Having a piercing near or in your mouth can also increase your chances of gum recession, as can having a habit of grinding your teeth.
Finally, your gums might recede because you have gum disease. The bacteria that causes gum disease can cause the gum tissue to pull away from the teeth, making it less able to hold them in place.
Can It Be Prevented?
In some cases, receding gums can be prevented. Making some changes to your habits can also reduce the chance that your gingival recession will progress. One of the easiest ways to help prevent receding gums is to improve your oral health habits. Get in the habit of brushing at least twice a day and of flossing daily.
Your dentist or periodontist can demonstrate the best way to brush and floss to protect your teeth and gums. When you do brush your teeth, it's important to remember to use a gentle hand and a soft-bristled brush. Aggressive brushing won't get your teeth any cleaner, but will help wear them down and increase your risk for gum recession.
Improving your lifestyle can also reduce the risk for receding gums. Talk to your dentist about ways to quit smoking or using tobacco products, if you need to. If you have a piercing on the lip or tongue, it might be a good idea to take it out. Eating fewer sugary foods and a more nutritious diet can also reduce your risk for receding gums.
Treating Receding Gums
If you do have any amount of gum recession, the sooner you have it treated, the better, for a few reasons. Receding gums don't just affect the way you look. They can also make your teeth feel more sensitive and lead to loose teeth.
Treatment options for receding gums range from minimally invasive to surgical. The goal of treatment is to restore the gum tissue, to improve gum disease, reduce the chance of tooth loss and reduce sensitivity. One of the newer methods of treating gum recession is the pinhole surgical technique.
During the pinhole technique, the dentist puts small holes into the gums. Placing a small needle into the holes, the dentist gently pushes the gums downwards, so that they properly cover the teeth. Several benefits of the technique include a short recovery time, less time in the dentist's chair and little discomfort or bleeding.
More traditional treatment options for receding gums include gingival grafting or grafting with Alloderm. The grafts cover the exposed root of the tooth or teeth, reducing the likelihood of more recession later on and reducing the chance for tooth loss. A gum graft also improves the appearance of the mouth.
When you have receding gums, the sooner you see a dentist or periodontist and get treatment, the better. In the Miami area, Dr. John Paul Gallardo are available to discuss your treatment options and to provide guidance on ways to prevent further recession from occurring. To schedule an appointment with the periodontists, call (305) 447-1447 today.