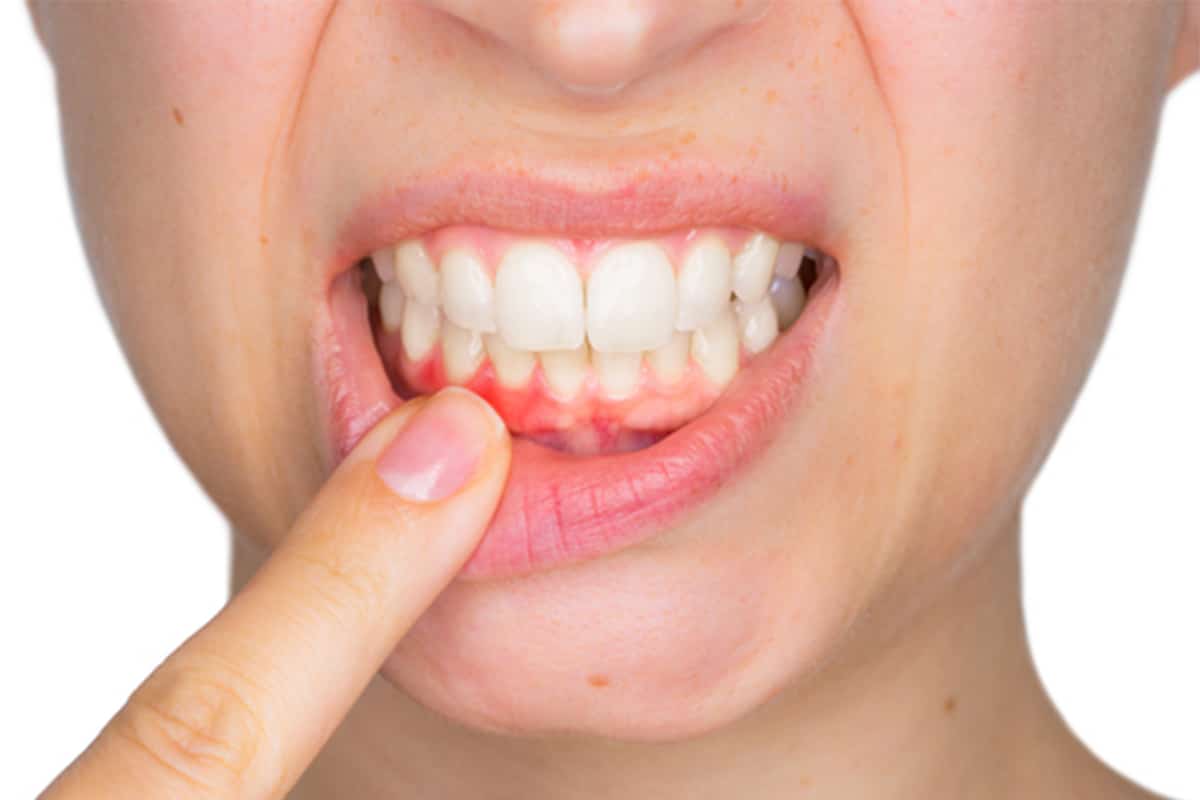 Most people brush their teeth at least twice every day. However, almost all of them fail to pay the same attention to their gums.
A recent report by the Centre for Disease Control (CDC) revealed that up to 47% of American adults over the age of 30 have gum disease. Some gum diseases may go unnoticed until it's too late. This article outlines some common red flags to help you stay vigilant.
1. Bad Breath
The medical term for constant bad breath is halitosis. It can be caused by poor dental hygiene or other dental problems like gum disease. Bad breath can make you self-conscious and lower your self-esteem. It can wreak havoc on both your work and personal relationships. If you are constantly battling bad breath despite your best efforts, periodontal diseases could be the culprit.
The common gum diseases associated with halitosis are gingivitis and periodontitis. The buildup of plaque on your gums attracts bacteria. The bacteria break down proteins, releasing volatile Sulphur compounds such as dimethyl sulfide and hydrogen sulfide. According to a study published in the Journal of International Society of Preventative and Community Dentistry, 80% of all gum diseases patients have bad breath.
2. Shifting Teeth
Your teeth are secured in places by the periodontal ligament and the cementum. It does not mean that teeth are fixed in one place. The natural shifting of teeth as you grow is known as Mesial Drift. These changes are very subtle and take time. However, if you notice dramatic changes in your bite or teeth positions, you need to watch out as it could be as a result of periodontal diseases.
Periodontitis can weaken the connective tissues that attach the teeth to the jawbone. Extreme teeth shifting leads to teeth crowding, crooked teeth, or bite misalignment. Teeth shifting can be corrected using braces, a mouth guard or a retainer. However, for any progress to be made, the underlying cause must be dealt with as well.
3. Gum Swelling
Inflammation of the gums is another sign that you have periodontal diseases. Swollen gums can cause pain and discomfort. Gingivitis is one cause of gum swelling. As the plaque builds up, the bacteria begin to irritate the gums, causing inflammation. Over time, the plaque can harden in a substance known as tartar.
Unlike plaque, tartar cannot be removed by simply brushing or flossing. If left untreated, gingivitis can open the door for other dental problems. This includes periodontitis and total loss of teeth. Gum swelling can also be caused by pregnancy, dental decay, or fungal infection. Visit your dentist to determine the cause of the swelling. Gingivitis related swelling can be managed by proper oral hygiene. You can also take anti-inflammatory medication to reduce the swelling.
4. Receding Gums
Gum recession occurs when the tissues surrounding the teeth pullback near the root, exposing more teeth. It can make your teeth seem longer than usual. The wearing away of the gum tissues also leaves gaps between individual teeth. These spaces can trap food particles and cause bacteria buildup. If left untreated, receding gums can eventually cause loss of teeth.
Periodontal diseases are the leading cause of gum recession. Gingivitis that has been left untreated can evolve to periodontitis. It also is down to your genetic composition. A 2013 study showed that some people are genetically predisposed to having dental disorders. See a dentist at the earliest sign of gum recession.
5. Gum Bleeding
Bleeding gums are caused by several reasons, including improper brushing techniques. However, gum diseases rank high on the list of causes of gum bleeding. Accumulation of plaque on your gum line can lead to gingivitis. The plaque hardens, causing inflammation of the gums. You notice bloodstain when brushing or eating. There are home remedies you can use at home to minimize bleeding.
The first thing is to change your oral hygiene tools. People with sensitive gums need toothbrushes with softer bristles. It makes it possible to give your teeth a good scrub without irritation. The next item to look at is the toothpaste. Switch to fluoride toothpaste with no sodium sulfates. All of these precautions are to help reduce the bleeding. You still need to schedule an appointment with your dentist to figure out the root cause. It could be something serious, and it is risky to ignore the bleeding or try to deal with it on your own.
6. Teeth Sensitivity
Tooth sensitivity is the discomfort caused by hot, cold, sweet, salty, or sour foods and beverages. This happens due to the exposure of the nerves and capillaries. In extreme circumstances, even a stream of cold air can cause shooting pain. This makes it impossible to eat, talk, or go about your day.
Gum disease is one of the causes of tooth sensitivity. It can happen in two ways. For one, gingivitis can cause inflammation of the gums. The swollen gums become very sensitive to temperature and pressure. Another way periodontal diseases can cause sensitivity is through gum recession. The recession leaves the roots exposed. As a result, the teeth become overly sensitive to even the slightest touch. The pain from tooth sensitivity can be unbearable.
Get the Best Dental Treatments in Miami, FL
Periodontal diseases affect people of all ages. Like all other illnesses, early detection makes a big difference. Proper oral hygiene alone is not enough. It would be best if you visited the dentist regularly for routine checkups. Should you be diagnosed with any gum disease, John Paul Gallardo, DDS, is always ready to provide the gum treatment you need. Call 305-547-8687 today and schedule a consultation.