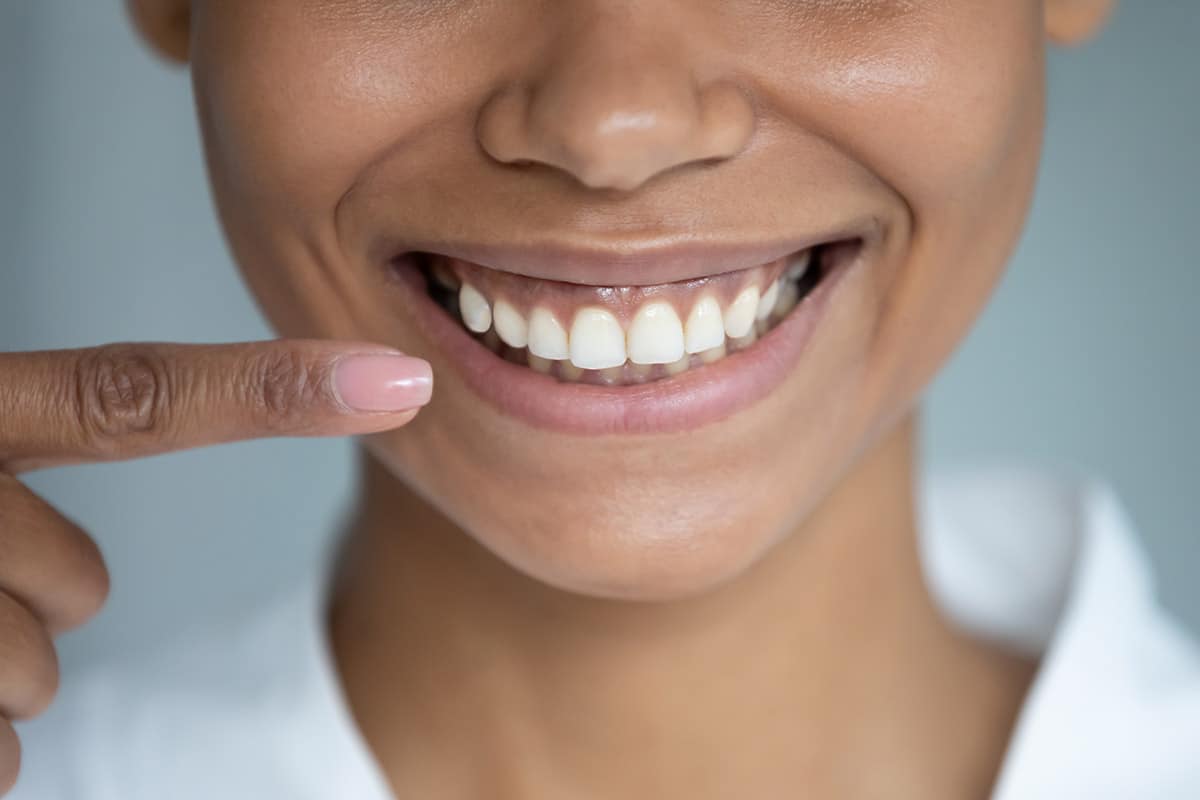 Whitening gum is a far cry from the sugary varieties available decades ago. Once the nightmare of parents, teachers, and medical professionals everywhere, today's sugar-free gum varieties actually bring a smile to dentists' faces. Here's the thing, though.
While whitening gum and sugar-free varieties do have their upsides, you can't expect them to replace good, old fashioned oral hygiene and care. Think of whitening gum as a helper when it comes to getting your teeth clean and white. It can help you out, but it sure can't do the job on its own.
The Benefit of Chewing Whitening Gum
You've probably seen the commercials telling you that "four out of five dentists recommend" a certain type of chewing gum when you can't brush your teeth after eating. The major benefit of chewing gum after a meal is that it stimulates the production of saliva in your mouth, helping to rinse away bacteria and food bits that can increase your risk for cavities. The boost in saliva flow can also help strengthen your enamel by getting more calcium and phosphorous to the surface of your teeth. Some types of chewing gum also contain ingredients that can provide some whitening effects.
It's worth pointing out that not all gums are equally valuable when it comes to your teeth. Some types of gum contain actual sugar and are about as good for your teeth as any type of a candy, which is to say, not very. If you're looking for gum with some sort of benefit for your teeth, make sure you choose a brand that's sugar-free and that has a stamp of approval from the American Dental Association.
What's in Whitening Gum
Some types of gum claim to have the ability to whiten your teeth. While you might see a subtle change when chewing these gums, it's important not to get too excited about dramatic results. How much a gum is able to brighten and whiten your smile depends on how stained your teeth are and what's in the gum.
Many whitening gums contain abrasives, which help scrub the surface of the teeth, removing some of the stains. For example, titanium dioxide is commonly found in whitening gums. It has abrasive properties and can help a gum whiten teeth by increasing how abrasive the gum is. Another abrasive often found in whitening gum is baking soda.
Some heavy duty whitening gums contain an ingredient known as "CalPox," or calcium peroxide. It helps oxidize stains, making them easier to remove from the teeth.
Other Teeth Whitening Options
While it's possible that you'll see some improvement using whitening gum, it's also likely that your results won't be quite as dramatic as you had hoped. Fortunately, there are treatment options that are much more effective when it comes to whitening.
Your options range from over-the-counter products, such as teeth whitening strips, to in-office treatments. Some treatments are given to you by a dentist but designed for use at home, such as the Kör Tooth Whitening System. The system relies on a hydremide peroxide gel to effectively get teeth as white as they can be.
The hydremide peroxide helps the teeth absorb oxygen, which causes the molecules staining the teeth to dissolve. All told, many people who use the tooth whitening system at home see a brighter, whiter smile (often up to 16 shades whiter) after about two weeks. Even better, the results from the whitening system are permanent and the treatment works on stains and discoloration that typically doesn't respond to other teeth whitening treatments, such as the spots caused by fluorosis or tetracycline stains.
Preventative Care
Chewing gum and using a tooth whitening system might help give you a brighter smile. But, those aren't the only tools you'll need to keep your teeth and gums in the best possible shape. While the results you get from Kor might be long-lasting or permanent, you still want to make the effort to take good care of your teeth.
That includes brushing twice a day, using a whitening toothpaste for an added boost, and flossing daily. When you floss, make sure you get under the gums to really remove any trapped bits of food and to swipe away plaque before it has a chance to harden into tartar.
Avoiding foods and drinks that really stain your teeth can also help you maintain a brighter smile for longer. Coffee, wine (both white and red) and dark foods like chocolate and berries can lead to staining. You don't have to give up those foods entirely, but make sure you rinse with water after each bite or sip to limit the amount of time they stay on your teeth.
Seeing your dentist regularly is also a must to keep your teeth looking great. Your Miami dentist can detect and treat any issues, from cavities to gum disease, before they have a chance to develop into major concerns.
Finally, keep on chewing that sugar-free whitening gum after your meals. While it won't majorly change the way your teeth look, it can do a lot to keep your mouth in great, healthy shape for as long as possible.
At their practice in Miami, Florida, Dr. John Paul Gallardo offer a variety and cosmetic and medical dental treatments. Whether you're concerned about gum disease or want an effective, dramatic tooth whitening option, call (305) 447-1447 to schedule a consultation with the periodontists today.