Gum Recession before and after, frontal
Gum Recession before and after, frontal
Patient Info
Procedure Description:
Patient was suffering from thin and receding gingiva. The indication for treatment was to not only correct the recession and exposed roots, but also to increase the thickness of attached gingiva in order to prevent further recession taking place in the future. Procedure was completed without sutures or the use of a scalpel and with the use of PRGF and IV sedation for a comfortable experience. Patient reported no swelling or pain after the procedure. Further improvement is expected as the sites continue to heal. Post-op photos show healing 10 days after surgery. Other than slight diet and hygiene modifications, the patient's lifestyle has not changed in the recovery period.
* Each patient is unique and individual results may vary.
Surgeon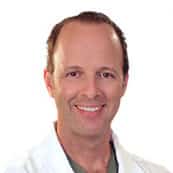 Location
2020 SW 27th Ave, Miami, Florida, 33145
305-447-1447