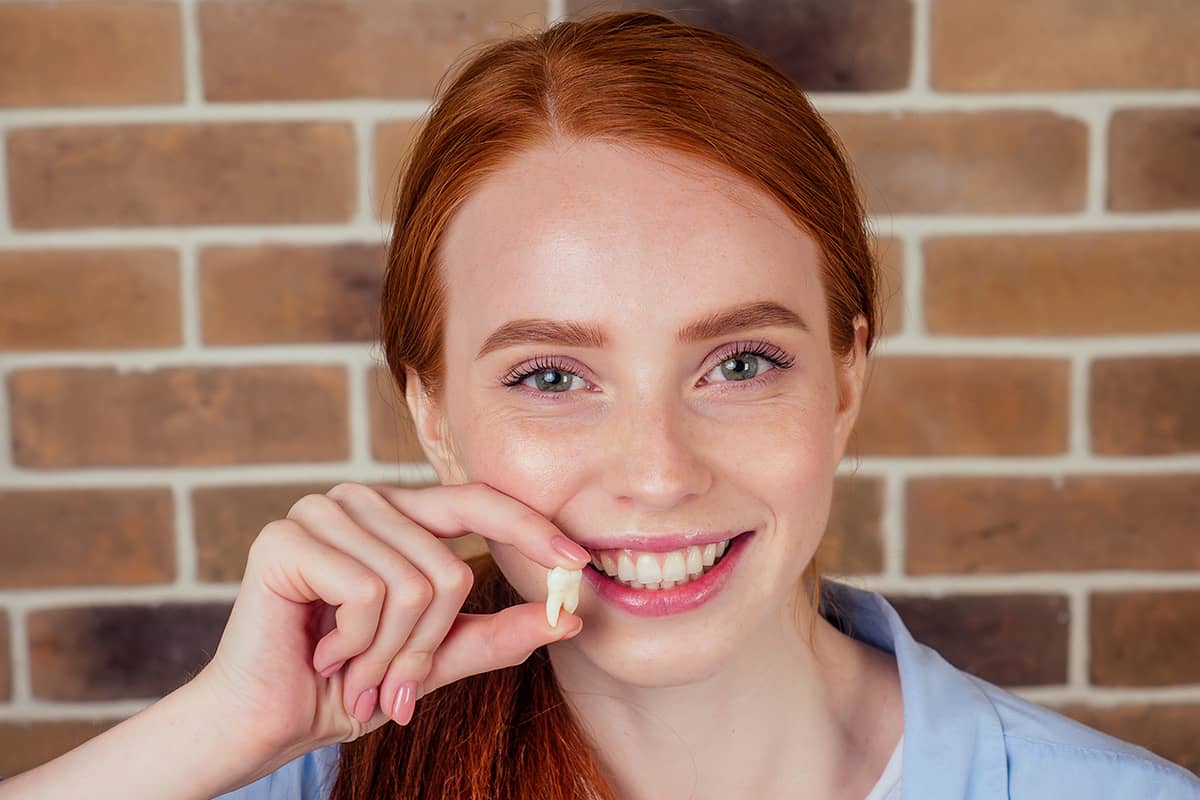 Wisdom teeth: Once, they were a necessary and practical set of teeth for chewing hard foods like grains, rough plants, and meats. Today, however, with our modern diet, they have become more of a nuisance than anything else.
Wisdom tooth extraction is an elective procedure, but it's extremely common. Most people, at some point, have their wisdom teeth removed for various reasons. Some people have impacted teeth, which do not emerge above the gum and cause numerous problems.
Others experience decay since they are difficult to clean and impractical to fill. Still, other patients have their wisdom teeth removed proactively to help prevent problems later in life. Whatever the reason, most people are interested in wisdom teeth removal at some point but are understandably concerned about the discomfort involved and possible complications. One common fear is that "wisdom tooth" extraction will cause nerve damage, but is this a legitimate fear?
A Rare, but Possible Nerve Damage Complication
Nerve damage is a rare, but possible complication of wisdom tooth extraction. It causes numbness, tingling, or other changes in sensation in areas controlled by the damaged nerve. Nerve damage is discussed often in wisdom tooth extraction but rarely occurs.
The trigeminal nerve and the inferior alveolar nerve have the potential to become injured or damaged during the procedure, and these nerves are what control feeling in the tongue, lower lip, and chin. While damage to the nerves is a possibility, it rarely occurs during a routine wisdom tooth extraction.
Nerves are damaged by being bruised or cut during the procedure. This can be minimized by choosing an experienced surgeon who has the skill to reduce complications.
Age Matters in Nerve Damage
There's a reason wisdom teeth extraction is so commonly performed on teenagers and young adults: the risk for complications is much lower in younger patients. By age 25, the teeth have fully formed and the roots are longer. This makes the teeth harder to pull and puts patients at greater risk for complications like nerve damage.
Is Nerve Damage Permanent?
The good news is that nerve damage isn't always permanent following wisdom tooth extraction. Sometimes, a bruised nerve has the ability to recover on its own, with time and patience.
In other cases, the nerve is damaged beyond repair and sensation will likely never return. Any nerves that are going to regain sensation typically start to do so within a month or so after the procedure.
All Surgery Carries Risk of Nerve Damage
The bottom line is that all surgery carries some risk. However, some procedures are safer than others, and wisdom tooth extraction is a routine procedure that carries relatively low risk. While nerve damage is possible, it's unlikely to occur, especially as compared to other possible complications, such as dry socket (occurring in about 10% of patients). This is good news, as dry socket is easily treated and should resolve fairly quickly.
Should You Undergo Wisdom Tooth Extraction?
In the end, it's up to you and your dentist to determine the relative risks of wisdom tooth extraction against the risks of leaving the teeth in. If your wisdom teeth are impacted, you may not have a real choice: these teeth almost always need to come out and usually cause severe pain, swelling, and other problems. However, if you're choosing wisdom tooth extraction as a preventative measure, you'll have to weigh the pros and cons of surgical intervention now vs. later down the line.
Got questions about wisdom tooth removal? Our experts have answers. If you're looking for a reputable dentist offering top-quality care, come to our offices and meet Drs. Gallardo , who ensure every patient gets an unparalleled experience. We also offer sedation dentistry, which is a perfect solution if you're nervous about wisdom teeth removal. To learn more, call our Miami offices at 305-547-8687 today!