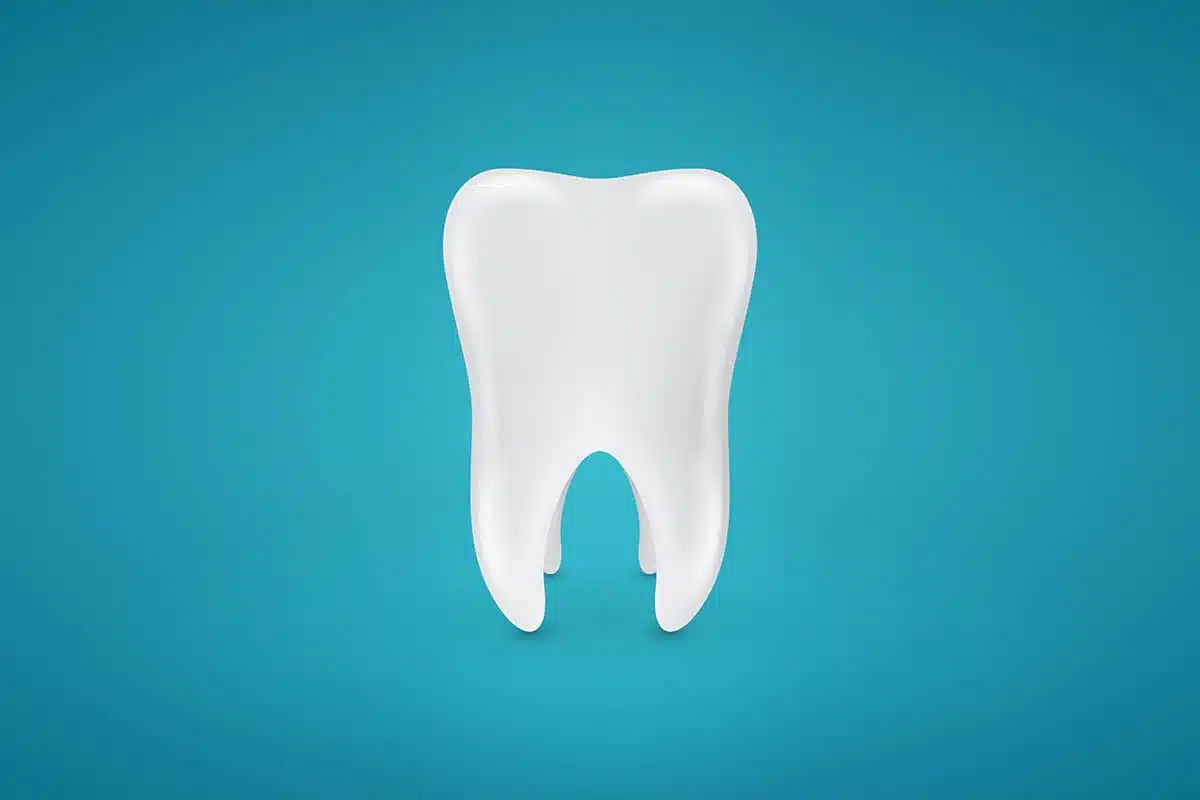 So you've just been told you should have your wisdom teeth removed. Instantly, images of swollen cheeks and bleeding gums start flooding your mind, and you ask yourself: "Is this really necessary?" "Can't I just skip it?"
The answer really depends on the state of your wisdom teeth. The human mouth has evolved quite a lot, and is now considerably smaller than the mouths of earlier people. This is why many of us don't have the room where wisdom teeth, sometimes called third molars, need to come in cleanly.
Wisdom teeth that don't have the appropriate space to grow can become impacted, meaning that they get stuck underneath the gums. And impacted teeth can bring forth a slew of problems that affect much more than just your third molars. Here's what can happen if you don't get your wisdom teeth removed.
Unnecessary Pain
Having your wisdom teeth trapped beneath your gum line can be as painful as it sounds. Some people experience recurrent headaches or ear problems resulting from impacted wisdom teeth, while others feel intense throbbing pain at the back of their mouths or jaw, which can become quite extreme if the tooth becomes infected.
Admittedly, getting your wisdom teeth extracted is definitely not a walk in the park, either. Patients usually experience mild swelling and discomfort after the procedure, but it doesn't last long. On the other hand, pain from impacted wisdom teeth never goes away on its own unless you have them removed. In fact, it can only get worse, to the point that some people end up developing chronic headaches and sinus problems as a result.
Increased Risk for Gum Disease
Keeping your wisdom teeth can also increase your risk for gum disease. A 2005 study examining more than 250 young adult patients who decided to keep their wisdom teeth found that whereas 60% of them had symptoms of gum disease around the back teeth at the beginning of the study, a quarter of participants saw their gum disease become worse over the course of two years.
Even if the teeth aren't impacted, their location at the back of the mouth makes them difficult to reach when cleaning. Difficulty cleaning the teeth and the gums around them means that bacteria are more likely to collect in the area, ultimately leading to decay and gum disease.
Overcrowding and Damage to Nearby Teeth
If you had to wear braces when you were younger, following your dentist's advice and removing your wisdom teeth makes sense. Wisdom teeth are your last set of adult molars to come in, erupting between the ages of 17 to 25. Since they emerge so late, people typically don't have any room left for them to grow properly. This eventually makes the molars push on the existing teeth in your mouth, effectively undoing the work of wearing braces or a retainer for all those years.
Unfortunately, overcrowding from impacted wisdom teeth is not unique to people who wore braces. If you're one of the lucky few born with perfectly straight teeth, your third molars can also make your teeth move around and shift positions, which could potentially create the need for braces or aligners later on.
One of the options in case you have to use aligners is invisalign in miami which is a great alternative to traditional braces because it doesn't require metal brackets or wires attached to your teeth. Instead, miami invisalign are custom-made plastic trays that fit over your teeth and slowly move them into place.
Along with messing with the alignment of your teeth, wisdom teeth can also physically damage other teeth in your mouth. When impacted, a wisdom tooth can put a lot of extra pressure on the second molars, leading to wear on the enamel, for example.
Increased Risk for Decay
Left alone, impacted wisdom teeth are more likely to decay or develop cavities. Why? Because teeth that are stuck inside the gums or only partially erupted are particularly tough to clean.
If a tooth is trapped beneath, it's more difficult to reach it with your toothbrush and toothpaste to give it a good cleaning. And if said tooth breaks through the gumline but doesn't fully emerge, it becomes a magnet for stuck food and debris that create a nasty breeding ground for disease and bad breath-causing bacteria.
Bacteria is also more likely to be trapped in the area around the wisdom teeth, especially if there's a flap or pocket in the gums. This may lead to pericoronitis, a painful infection of the tissue surrounding the third molars. In severe cases, people develop pus-filled cysts or abscesses on their gums, which must be cared for by a dentist.
Even impacted teeth that stay below the gum line can cause problems. For example, a horizontal wisdom tooth can bump against the roots of neighboring teeth, causing nerve irritation or damage. Teeth that are stuck beneath the gum line can also cause damage to the jawbone.
Jaw Damage
Ignoring an impacted wisdom tooth can end up doing severe damage to your jaw. This is because before they erupt, your teeth live inside a sort of sac, called the dental follicle, that allows each tooth to grow and develop into the jawbone. This sac can fill up with pus-like fluid when the tooth is impacted and unable to emerge, eventually turning into a cyst.
Although a cyst is usually asymptomatic at first, it can become infected or large enough that it damages the nearby teeth or weakens the jaw if not taken care of. Cysts can also develop into non-cancerous tumors. And, depending on how bad the cyst becomes, removing it might require removing part of the jaw, too.
Who Shouldn't Get Their Wisdom Teeth Removed?
People who don't have any problems with their wisdom teeth don't need to think about surgery to remove them. For example, if your teeth came in fine and never caused you problems, you can go about the rest of your life without taking them out.
There are also cases of people who are missing one or all of their wisdom teeth. If that's you, you can consider yourself lucky. You'll never have to worry about the teeth becoming impacted or about the need to remove them!
Since it can be hard to know if your wisdom teeth are causing a problem, or if you even have them, the best thing to do is to see your dentist regularly for exams and X-rays. Periodontist south miami fl, Dr. John Paul Gallardo can examine your teeth and gums and let you know the status of your wisdom teeth. Should they need removal, our oral surgeon, Dr. Juan C. Arroyo, can perform the surgery. To learn more, call 305-547-8687 to schedule a consultation.
What Is It Like Getting Your Wisdom Teeth Removed
Knowing what to expect from wisdom teeth removal surgery can help you feel less anxious about the procedure.
First things first, while there's some pain and swelling involved with wisdom teeth removal, it's not really as bad as people might think. The procedure itself is usually performed under local anesthesia with mild sedation, although cases in which one or more molars are severely impacted may call for general anesthesia. This means that you will not feel any pain during the removal process.
If your wisdom teeth haven't fully erupted, your oral surgeon will make a small incision in the gumline to extract the tooth and its connective tissues. Then, he will carefully close the area with dissolvable or removable stitches. The time it takes to remove wisdom teeth varies depending on the number of teeth and how impacted they are, but the surgery typically takes anywhere from 20 minutes to an hour.
A Decision You Will Not Regret
Having oral surgery is, admittedly, not a fun experience. But if your dentist has recommended having your wisdom teeth removed, it's best to act sooner rather than later.
Miami periodontist, Dr. John Paul Gallardo performs wisdom teeth removal, as well as other oral surgery procedures, including gum disease treatment and implants. Click here to schedule an appointment with the periodontists at Gallardo Periodontics and Implant Dentistry, or call (305) 447-1447 to learn more about your options for wisdom tooth removal and invisalign cost miami today.