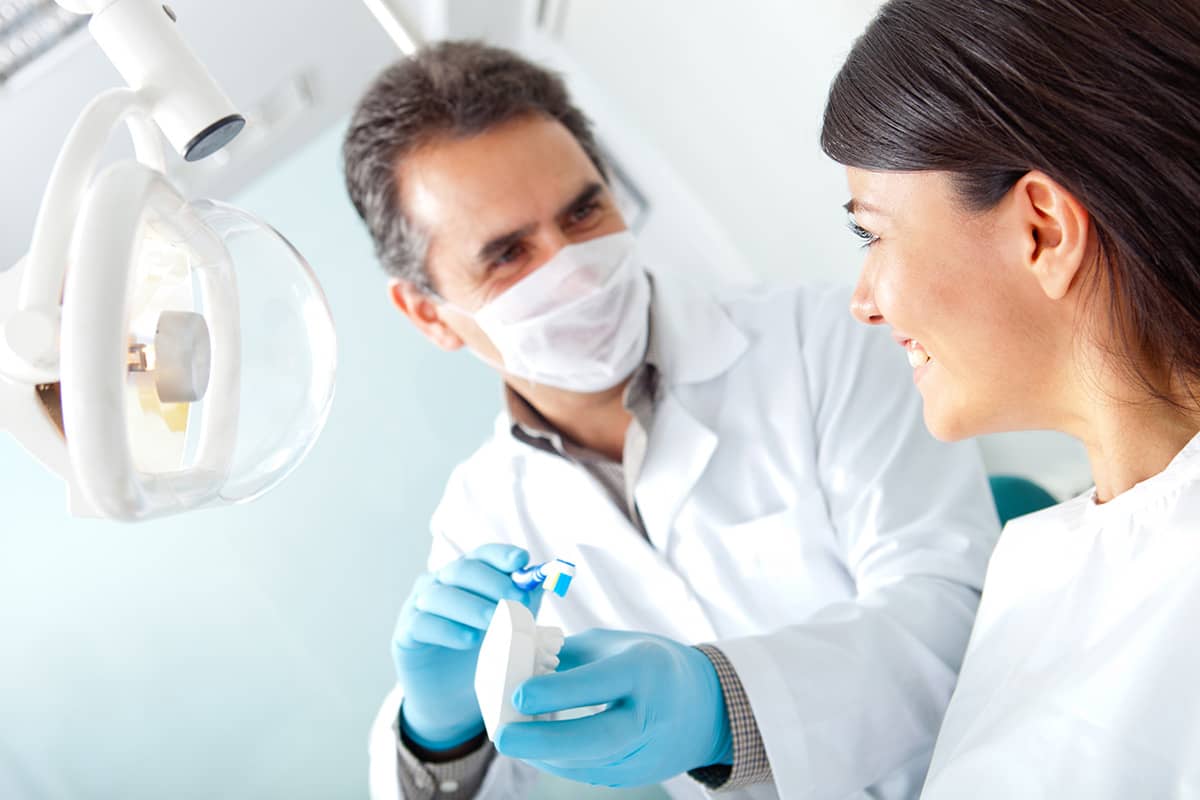 The day has finally arrived: You're having your wisdom teeth removed. While having wisdom teeth extracted involves simply pulling out the teeth for some patients, others require a more in-depth procedure.
f your surgery involves cutting into the gum to remove the teeth, you can expect a bit of a recovery period afterwards. Few people look forward to oral surgery, but there are a few things you can do to make the recovery afterwards as comfortable as possible.
Dealing With Bleeding
Bleeding is inevitable after your wisdom teeth are removed. It's likely that the surgeon will give you a piece of gauze to place over the gums. Replace the gauze as needed. If you run out of gauze before the bleeding stops, try placing a cold tea bag over the area. Tea contains vasoconstrictors that can help reduce bleeding.
What to Eat
Work your way up from a diet of very soft, liquid foods, to soft foods to chewy foods slowly after your surgery. For the first 24 hours or so, you'll want to stick with liquid foods, such as ice cream, smoothies or yogurt. After about a day, you can begin to eat somewhat more solid foods, such as eggs, potatoes and avocado. Stick with a soft-foods diet for about a week, or until your oral surgeon gives you the go-ahead to eat tougher foods. Even after you can begin to eat chewier foods again, try to minimize the chewing as much as possible. Cut your food into very small pieces, for example.
Texture isn't the only thing that can irritate your healing gums after oral surgery. Generally, people find that it's more comfortable to eat cool or cold foods as their mouths heal. Hot foods can be irritating. You might also want to avoid very flavorful or spicy foods while your gums heal.
Handling Discomfort
Everyone has a different pain threshold. That means that the recovery period for one person might be almost unbearable, while another person experiences minimal pain or discomfort. It's likely that your surgeon will prescribe some form of pain reliever to you. Some surgeons prescribe narcotic pain relievers or stronger doses of ibuprofen or acetaminophen, or both. It's important to take the medications as directed. If you aren't comfortable taking narcotic pain relievers, you will probably be fine taking prescription strength acetaminophen or ibuprofen.
Avoiding the Chipmunk Look
Swelling is par for the course after your wisdom teeth are removed. In many cases, swelling is at its worst two or three days after the procedure. While you can't completely eliminate swelling, a few things can make it less noticeable. Keep your head elevated, for one thing. Keeping the head upright helps fluid drain away. It also helps minimize bleeding after the surgery.
Putting an ice pack or cold compress on your jaw, outside of your mouth, can also help minimize swelling. Your surgeon can give you advice on positioning the ice pack for the best results.
Oral Care During Recovery
Your mouth will most likely be tender after the surgery, which can make cleaning your teeth and gums a bit of a challenge. But keeping up a good oral care routine even during recovery is important for keeping other mouth problems, such as gum disease, away. In many cases, you'll be advised not to brush your teeth, floss, or rinse for the first 24 hours after surgery. After that, you can brush, but do so gently, particularly around the area where the teeth were removed.
After 24 hours, your surgeon will most likely recommend rinsing your mouth with a saltwater solution. Use the rinse every few hours and after you eat or drink. The saltwater rinse will help in several ways. First, it will wash debris away from the area. Second, it will help keep your mouth moist. Third, it will help minimize swelling and discomfort.
Habits to Avoid
Some habits should be avoided for a few days or weeks after your surgery. While soft foods and liquids are recommended, your surgeon will most likely tell you to avoid using a straw to drink. The suction and force of using a straw can dislodge the blood clot that forms over the healing gums, leading to a complication known as dry socket.
Smoking is another big no-no after your surgery. Like using a straw, smoking increases your risk for dry socket. It also delays healing by limiting blood flow to the gums.
If your dentist has recommended having your wisdom teeth removed, the sooner you have them extracted, the better. In Miami, Dr. John Paul Gallardo have recently added oral surgery and wisdom teeth removal to their practice. To find out more about your options, call their office at (305) 447-1447 today to schedule a consultation.