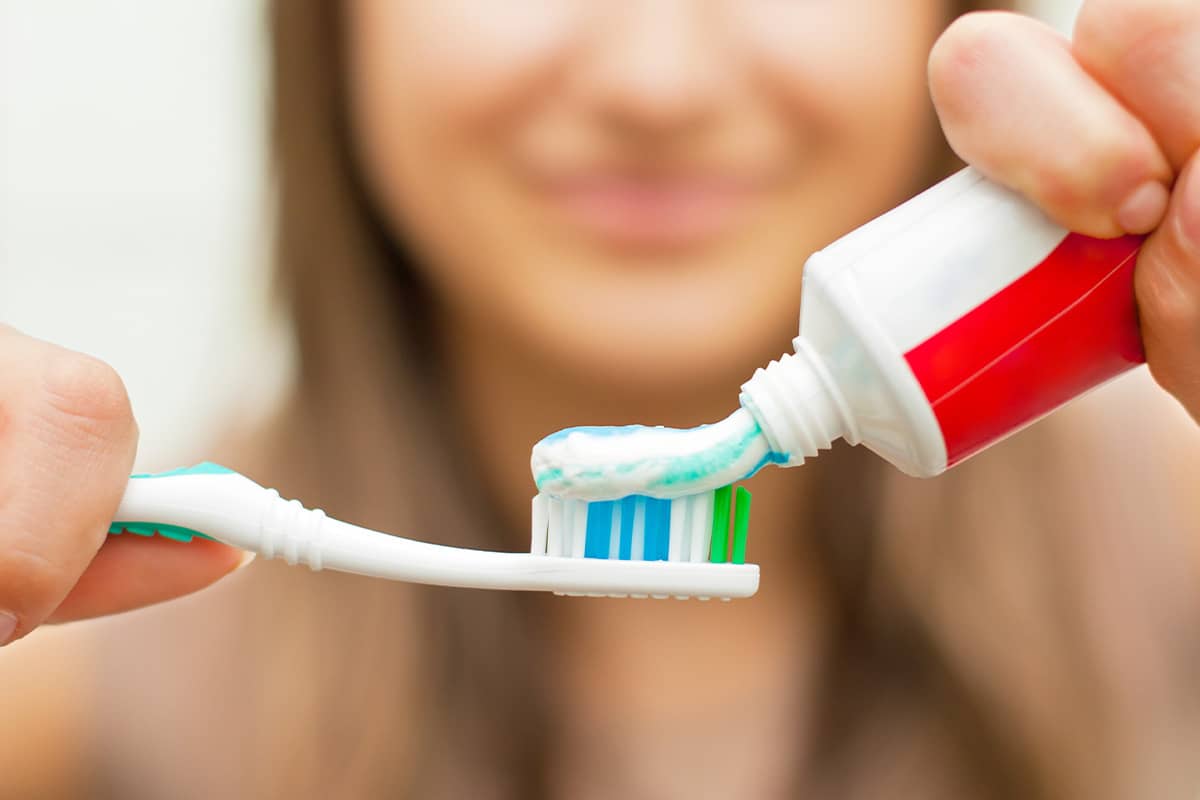 If you've visited the dental care aisle at your local supermarket or drugstore lately, then you might have noticed that there are a lot more products on the shelves these days than ever before. You not only have an extensive number of options when it comes to toothbrushes, floss, and mouth rinse products, but the number of toothpaste varieties available has also increased in recent years.
One type of toothpaste that's become more popular lately is fluoride-free toothpaste. Once more commonly found in natural food and alternative product stores than in mainstream discount and grocery stores, today you're likely to find at least one tube of fluoride-free toothpaste nestled in with the tubes of Colgate and Crest.
So what's the deal? Why is fluoride-free toothpaste suddenly everywhere? Should you bother switching to it or are there reasons to stick with products that contain fluoride? Is this just a fad? Let's take a look.
Why is Fluoride in Toothpaste?
If a toothpaste wants to earn the seal of approval from the American Dental Association, it needs to contain fluoride. Fluoride is a mineral that can help to strengthen and rebuild the enamel on your teeth, lowering your risk of developing cavities and tooth decay.
When a toothpaste contains fluoride, it not only helps to clean food and bacteria off of your teeth (and freshen your breath), it also helps you to fight and prevent cavities. You can technically clean your teeth without fluoride, but without it, toothpaste won't do much to protect your teeth from cavities.
You can also clean your teeth without toothpaste — it's actually the mechanical action of the toothbrush's bristles that remove plaque and food pieces from the teeth. Toothpaste offers additional benefits, however, including light stain removal, whitening, and breath-freshening.
Why Do Some Toothpastes Not Contain Fluoride?
If fluoride has such an important job to do when it comes to fighting cavities, then why do some brands decide to leave it out, especially since toothpaste needs to contain the mineral to get the ADA's seal?
There are a couple of reasons. One is the age of the customer the toothpaste is designed for.
Although most people will benefit from the cavity-fighting effects of toothpaste, there is one age group that can actually experience ill effects from too much fluoride. If children swallow fluoride toothpaste, they can develop fluorosis on their teeth.
Fluorosis is often a cosmetic issue — it can make the teeth look pitted or feel rough. Some people with fluorosis have brown or white spots on their teeth. Fluorosis occurs when a child ingests a lot of fluoride while their teeth are still developing.
For that reason, some parents prefer to give their toddlers and younger children toothpaste that doesn't contain fluoride. That way, if the child does swallow their toothpaste (rather than spit it out), there's little to no risk of them developing fluorosis.
Although you might be concerned about your child developing fluorosis, keep in mind that it is a cosmetic issue, not one that causes major issues with the teeth. Despite the risk of fluorosis, the ADA still recommends that parents use a very small amount of fluoride toothpaste when brushing their children's teeth.
Another reason non-fluoride toothpaste has become more popular is that people are beginning to try to use more "natural" products. Although fluoride is a naturally-occurring mineral, some websites and media outlets have presented it as a hazardous substance, causing alarm among consumers. Despite misleading statements you may have heard, you should know that it's very unlikely you will be exposed to high enough levels of fluoride in your toothpaste for it to be a problem.
What Will Happen if You Don't Use Fluoride?
Although the best way to prevent cavities and protect your teeth and overall oral health is to use a toothpaste that contains fluoride, it's not the end of the world if you do decide to use fluoride-free toothpaste.
Depending on the health of your teeth and gums, you might not notice much of a change in your teeth once you make the switch. You won't instantly develop cavities.
That's particularly the case if you had sealants placed on your teeth to protect them against cavities and if you live in an area where fluoride is added to the tap water.
That said, if you do switch to non-fluoride toothpaste and start noticing problems in your mouth or your dentist finds a cavity at your next dental exam, it can be a good idea to switch back to a toothpaste product that does contain fluoride.
Dr. John Paul Gallardo is a periodontal specialist in the Miami area who also performs teeth cleanings and dental exams. He is always happy to educate patients on fluoride and on what to look for in a toothpaste. To schedule an appointment in Miami, FL, call 305-547-8687 today.