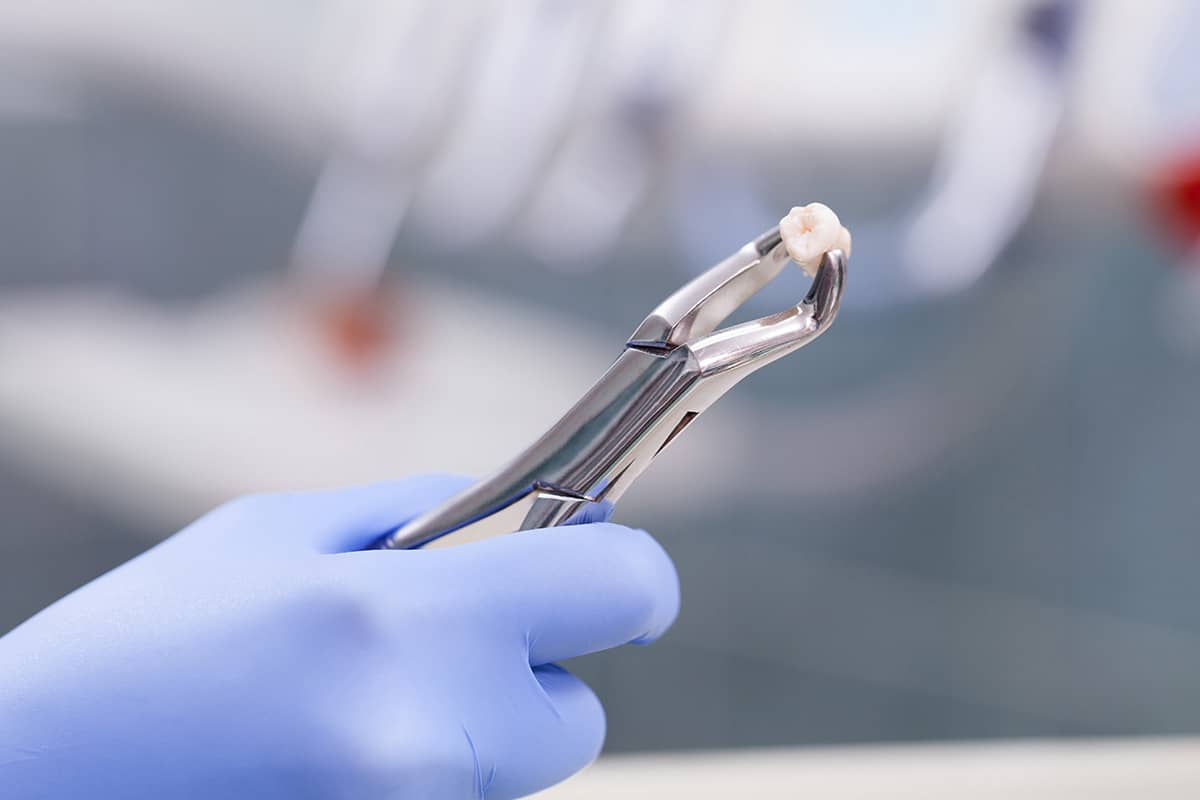 Sometimes, a tooth can be so severely damaged that the best option for you is to have a dentist or oral surgeon remove it from your mouth. A dentist might pull your tooth because it is severely decayed or if the bone is damaged enough that the tooth is very loose.
In some cases, your dentist might recommend removing a tooth if it is impacted, or hasn't been able to come in fully, or if it is taking up too much room in your mouth. While you might think of the wisdom teeth when you think of teeth being pulled, it's possible for any tooth in your mouth to need to come out.
Tooth extraction is a type of surgery, even if the process is fairly simple and doesn't involve cutting into the bone. After the process, your dentist will most likely give you a full list of instructions and recommendations of things to do or not do, to speed healing and reduce the chance for complications.
Immediately After
You'll want to control the blood flow, to encourage the development of a clot. Having a clot form is important, as it protects the area and reduces any discomfort you feel after surgery.
To staunch the flow of blood, your oral surgeon will usually give you a piece of gauze to place over the affected area. You'll most likely be told to bite down on the gauze, gently, to slow the bleeding, for about 45 minutes. The bleeding may subside after that time for some people. If it doesn't, you can replace the gauze and apply more pressure for an additional 45 minutes or so. You can also try to apply a soaked, not hot tea bag to the area of the bleeding for about 30 minutes to control the flow of blood. Your dentist will most likely give you instructions on what to do if bleeding persists for more than a certain amount of time.
First Two Days
What you do during the first two days after a tooth is pulled has a big impact on your overall result. Some activities need to be completely avoided during those two days. For example, your surgeon will tell you to avoid smoking and to avoid using a straw. The pressure created in your mouth when you drag on a cigarette or suck on a straw can be enough to dislodge the blood clot, leading to a dry socket.
You'll also want to avoid any activities that can increase your blood pressure right during the first few days after the extraction. Your dentist will most likely tell you to take it easy and to avoid working out or any other vigorous type of activity.
Since lying down can cause a lot of blood to rush to your head, you'll want to keep your head as upright as possible for several days, too. Put a few pillows on your bed to prop your head up at night and try to sit or relax in a recliner, instead of lying on the couch.
You might find that any pain medication prescribed by your dentist is very helpful at minimizing your discomfort. Be careful to only take the medication as directed. Your dentist might recommend avoiding certain pain relievers when you are taking the prescription medication. Depending on your situation, you might also be given a prescription antibiotic. Take that as directed, even when you begin to feel better.
Back to Normal
When you are back to normal after your tooth extraction depends on how involved the procedure was and your own healing process. You might find that you're ready to eat normal foods again after just a few days, or you might want to stick to eating only soft foods for a week or longer. Applying a cold compress or ice pack to the area can help keep swelling down and help you feel back to normal more quickly, too.
When it comes to taking care of your remaining teeth and gums after an extraction, it's usually recommended that you get back to brushing and flossing within 24 hours. Just be particularly careful around the extraction area, and try to avoid applying pressure there or brushing in that location.
Dr. Juan Arroyo, an oral and maxillofacial surgeon with more than 15 years of experience, has joined the practice of Dr. John Paul Gallardo. He performs routine extractions as well as a number of other oral surgeries. To learn more about the process before and after and to see if having a tooth pulled is the right choice for you, call the practice at (305) 447-1447 for an appointment today.