Reconstructive & Cosmetic Treatments in Miami, FL
If you've got gingivitis or periodontal disease, you need to visit a periodontist immediately. They can help you prevent further damage to your mouth and save your teeth from being lost forever. With reconstructive and periodontal treatments, at Gallardo Periodontics & Implant Dentistry we make sure our patients' smiles look great while also making sure their teeth stay healthy.
Discover why patients from more than 38 states and 11 countries trust us
Reconstructive Cosmetic Treatments Benefits
Reconstructive cosmetic treatments encompass various procedures aimed at restoring the function and aesthetics of the oral structures. Understanding the benefits of these treatments can help individuals regain their smile and improve their quality of life.
A lot of people suffer from gum disease, it's not just bad breath anymore. Gum disease has become a major health problem because it causes tooth loss and bone destruction. Keep reading! we will look at reconstructive and periodontal treatments in Miami, Florida. We will also talk about how to prevent gum disease and treat it effectively. 
These procedures are a predictable way to cover unsightly, sensitive or exposed root surfaces and to prevent future gum recession. If you are unhappy with the appearance of short unsightly teeth this can be greatly improved by a combination of periodontal procedures in our office and cosmetic dentistry by your dentist.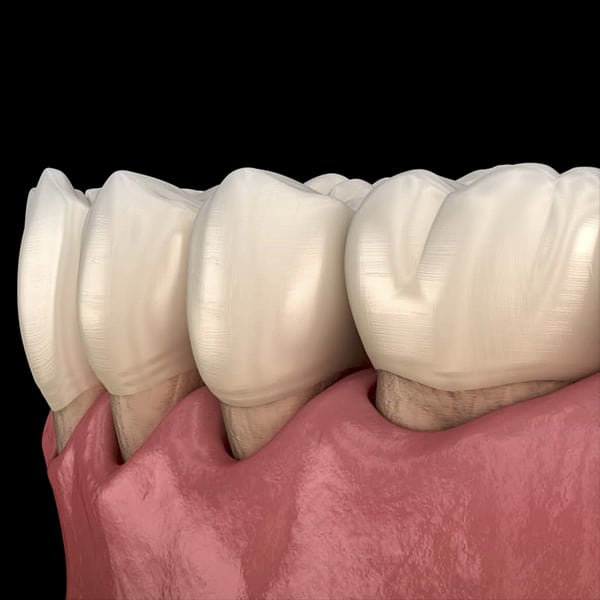 When recession of the gum occurs, the body loses a natural defense against both bacterial penetration and trauma. When gum recession is a problem, gum reconstruction using grafting techniques is an option. In addition, gum recession often results in root sensitivity to hot and cold foods as well as an unsightly appearance to the gum and tooth. Further, gum recession, when significant, can predispose to worsening recession and expose the root surface, which is softer than enamel, leading to root caries and root gouging. A gingival graft is designed to solve these problems. A thin piece of tissue is taken from the roof of the mouth, or gently moved over from adjacent areas, and attached to the prepared area of gum recession. After a brief healing period, the graft becomes part of the gum and covers the area where it had receded previously. The gingival graft may be placed in such a way as to cover the exposed portion of the root. New research has made available materials designed to add natural gum tissue without the need to take tissue from other areas of the mouth. Acellular dermal grafts for example, are a biocompatible type of donor material, which is a substitute for using your own tissue as a donor for the graft thus eliminating the need for a second surgical site such as the roof of the mouth.
When decay or a tooth fracture occurs below the gum line, it may be necessary to remove a small amount of bone and gum tissue. Your dentist may ask for this procedure before he or she makes a new crown for your tooth.
Reshaping The Gum and Supporting Tissues: This will allow your general dentist adequate room to place a quality final restoration.
Final Restoration: Another indication for crown lengthening is when the front teeth are too short or of uneven length.
Pocket Reduction Treatment
Traditionally, gum disease is treated by eliminating the gum pockets by trimming away the infected gum tissue and by re-contouring the uneven bone tissue. Although this is still an effective way of treating gum disease, new and more sophisticated procedures are used routinely today.
Guided Tissue Regeneration
This surgical procedure "regenerates" the previously lost gum and bone tissue. Most techniques utilize artificial membranes, which are inserted over the bone defects. Some of these membranes are bio-absorbable and some require removal. Other regenerative procedures involve the use of bioactive gels.
Over a period of time, the jawbone with missing teeth atrophies or is reabsorbed. This often leaves a condition in which there is poor quality and quantity of bone suitable for placement of dental implants. In these situations, most patients are not candidates for placement of dental implants.
We now have the ability to grow bone where needed. This gives us the opportunity to place implants of proper length and width, and it also gives us a chance to more effectively restore esthetic appearance and functionality.
A cosmetic problem sometimes occurs when a tooth has been extracted or removed. Bone loss can occur, causing an indentation in the gum line and can change the appearance of a person's smile, even if the lost tooth has been replaced with a prosthetic one. If this occurs the replacement tooth may not look natural. The replacement tooth can look as if it is resting on top of the gums, not as if it is coming out of the gum like a natural tooth. Careful management of extraction sockets after tooth extraction prevents unsightly bone loss and a better cosmetic outcome of tooth replacement.
Our Work Speaks for Itself
Committed to your results
"Dr. Gallardo, The following is to share my testimony of an Periodontal Reconstructive Bone Surgery that I experienced after having an accident 16 years ago and just two months ago I found out the severness of my condition. The surgery was a total success, my jaw looks reconstructed, as if I had Cosmetic Surgery (even though that was not the objective). I recovered in 3 days, went to work in 4 days, after the third day I ate like I normally would in small portions. And the greatest blessing of all was that not once did I feel pain. I am unaware of other patient's experiences, I speak for my own, and the reality is that the days following the surgery until now, I did not experience pain at all. Lastly I would like to give thanks first to God, my family and of course Dr. Gallardo for his methology, professionalism and excellent work. I truly recommend this doctor to any person that would require this type of treatment, and do not doubt choosing him because the results are excellent. Thank you."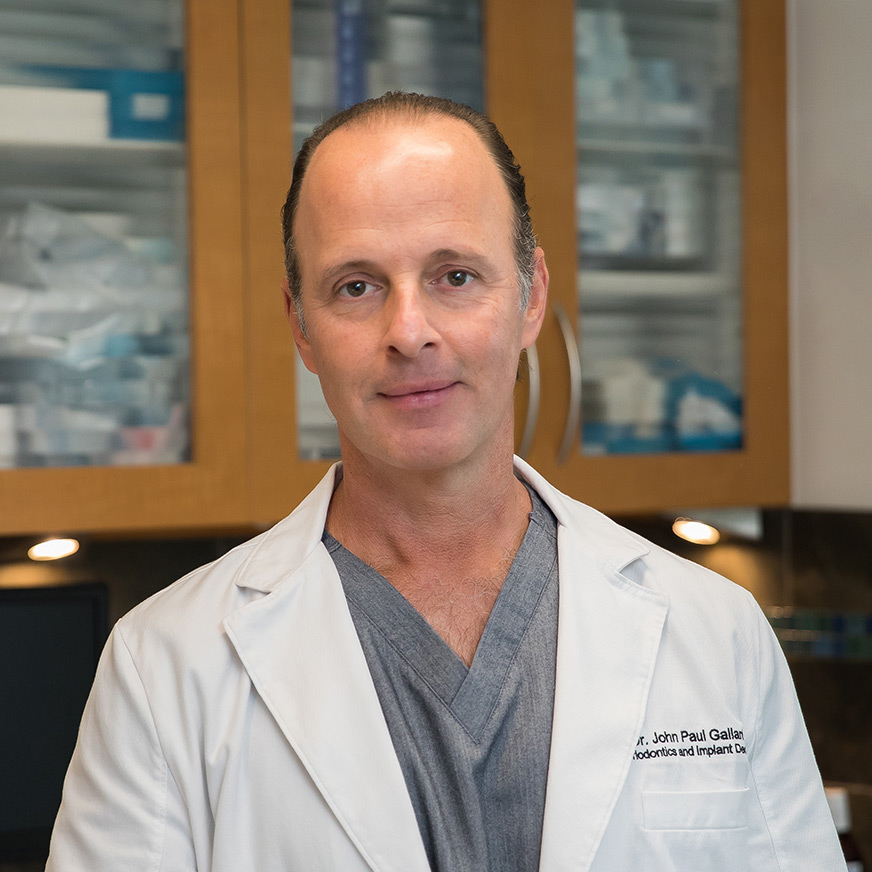 Dr. Gallardo has 30 years of experience offering dental implants and specialized periodontics to patients throughout South Florida.
Dr. Gallardo is a graduate from the University of Miami and received his Doctor of Dental Surgery degree from New York University College of Dentistry.
Accepted into the V.A. Medical Center General Practice Residency Program of the U.S Department of Veterans Affairs where he was honored with the "Outstanding Resident of the Year" Award.
He has lectured nationally and internationally to dentists and hygienists and has been sponsored by companies such as Procter and Gamble to speak on clinical topics related to gum disease and implant dentistry.
Dr. Gallardo remains a leader in periodontics and implant dentistry through his active and past involvement with University of Florida, Florida Association of Periodontists and North American Society of Periodontists.